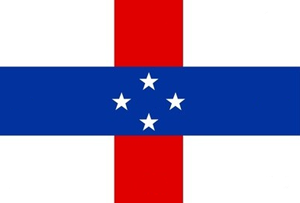 The Netherland Antilles is made up of 5 islands namely Bonaire, Curacao, Sint Eustatius, Sint Maarten and Saba. On October the 10th 2010, Curacao and Sint Maarten became (the Dutch two-fifths of the island of Saint Martin) became independent territories of the Kingdom of the Netherlands. Bonaire, Saba, and Sint Eustatius now fall under the direct administration of the Netherlands. Because of its independence from the Netherlands, Curacao has become a safe haven for internet gambling sites and is also known as the Caribbean's treasure with sparkling beaches and crystal clear waters. A top sporting event such as the annual Heineken Regatta is held in Curacao as well.
Internet gambling became one of the mainstay industries for the island of Curacao in 2002. The reason for this is that the regulation of internet gambling became independent from the Curacao Gaming Control Board. The internet casino that has the longest-running internet gaming license is Cyberluck Casino, issued way back in 1999 under the old regulatory scheme.
Interactive gaming licenses could be awarded by The Governor of the Netherlands Antilles on condition it's in accordance with the National Ordinance Offshore Games of Hazard.
In order to apply for a gaming license in this jurisdiction internet casinos must first register with the Netherlands Antilles Chamber of Commerce as a legally local business, be it onshore or offshore, and must specify the island territories from which they wish to conduct their business. The moment the application process is finalized the Department of Justice will launch an investigation. The investigation normally lasts 6 weeks, if there are no hiccups the internet casino will receive a temporary license which in turn is subject to a number of conditions. A deposit of ANG 60,000 must be paid first. Gambling licenses are only issued by the Curacao E-Gaming Licensing Authority that covers internet games of skill, chance, and sports betting. The duration of a gambling license lasts for two years only.
For the first two years internet casinos issued with licenses pay ANG 10,000 per month. Once the two year term is over the license fee could be renewed. The island territory on which the licensed internet casino is located can levy up to 2% of the license holder's net gains from interactive gaming.
Online gaming operators may also obtain sublicenses to run internet gambling operations from the Netherlands Antilles. Host businesses may subdivide their existing gambling licenses for use by partner companies, provided the arrangement complies with applicable fees ranging from USD $2,000 to USD $4,000.
0 Flares
Tweet
Email to a friend
0 Flares
×