Interview with Femke Stigter
About Femke Stigter, Editor-in-chief, Netentcasinos.com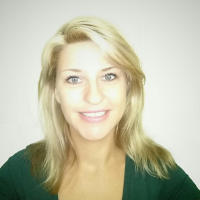 It was 6 years ago I was given an opportunity to become a blogger for one of the largest online casino affiliate sites in the Netherlands and even though I had absolutely no experience in writing articles, I took the offer.
I'm not afraid of a challenge and it seems it all worked out pretty well as it was 1,5 years ago, after 4,5 years of writing for Dutch online casino sites, Netentcasinos.com was created and now available in three languages.
As the Editor-in-chief, luckily assisted by Lisa and Johanna, I try my very best to provide visitors of the site all they want to know about NetEnt, the online casino games developed by the Swedish software supplier while of course giving my honest opinion about the NetEnt Casinos.
Did you know: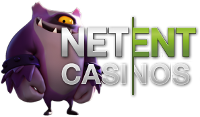 That you can find a review of every single NetEnt game back on Netentcasinos.com
Netentcasinos.com went online on 9th April 2014 after 500.000 words in English and Dutch were written already.
Netentcasinos.com is available in Dutch and Swedish too
I must admit my initial impression of Netentcasinos.com is a very good one. In a very short time you guys achieved huge success. If I may ask how did you accomplish this and what were the biggest challenges the site faced in an ultra-competitive industry?
Thank you so much for the compliment, there's absolutely nothing better than receiving a compliment after all the hard work in the past 1,5 years. I guess that's also the answer to your question to be honest as it is generally known that hard work pays off. While the site was built up from zero, I started writing and within 4 months a half million words were written. Half of them in English and half of them in Dutch.
As you mentioned in the question, I was facing an ultra-competitive industry, while all the google algorithm updates in the past years asks for a serious approach too. That's why I decided to go online in English and Dutch, with a half million words ready, while paying a lot of attention to the design aiming for a better website than the competition.
Key Take Aways
The biggest challenge of any website is to get on top in the search engines as soon as possible, but experience and hard work did pay off.
I was a bit careful in the beginning though, because you don't want to overdo things and climbing up slowly is better than falling back again halfway during the ride, just to start all over again. That is why I like to concentrate on the content, writing articles that actually matters, giving the information visitors are looking for.
I also think players want to feel secure and relax when looking for an online casino instead of entering a chaos of advertisements. This is why Netentcasinos.com is offering a compact list of NetEnt Casinos only and no banners or whatsoever can be found on the site.
Finally, I believe the personal approach of Netentcasinos.com does help a lot too. Those who visit Netentcasinos will find me on the right side of every page. When the site was built up, it was a common fact that when a google plus account was attached to an article, the person's profile picture showed up in the search engine. As such the internet was becoming more personal, something readers apparently liked a lot, giving internet users some sort of security. Unfortunately Google decided to get rid of this feature again in the second half of 2014.
I learned a lot about how the world is looking at the Internet, search engines and websites in general. This is why I decided to make our website a lot more personal than most affiliate websites will ever. Not only did I add a profile picture placed on the site but also my personal Facebook, Twitter and Google account attached to it.
Netentcasinos.com focuses primarily on the Scandinavian market. If compared to other markets would you say Scandinavian players are more loyal and which games do they prefer to play?

Well actually, it was in June 2015 the Swedish site was launched as well, another big step forward for Netentcasinos.com. We all know that a lot of casino brands are owned by Swedish companies, logically targeting Swedish players.

What I do know about Swedish players is that they have a big interest for gaming and sports in general and maybe the cold winters make them look for entertainment online. It seems they love to play video slots, but I don't think this is specific for Swedish players, the reason why software suppliers like NetEnt launch new video slots monthly.

I have to be honest with you that I have no clue if Swedish players are more loyal than the British, the Italians, the French, or the Dutch, but what I do know is that the Swedish iGaming market is offering a lot of potential for both operators and affiliates.

There are no online gambling regulations in the country, and even though the EU Commission has brought action against the country in the European Court because it finds that the Swedish gaming monopoly does not comply with EU law, it doesn't seem this is about to chance in the near future.

Online operators are being tolerated while based elsewhere in Europe like Malta for example. It seems to work, but I am wondering how long it will take for Sweden to follow the footsteps of countries like the UK, Denmark, Italy, Spain and hopefully soon the Netherlands as well to introduce proper regulations, but I guess only the future can tell.

As more and more countries begin to regulate internet gambling. In your expert opinion do you feel that the industry is properly regulated? If it's not is there a specific framework you propose to properly regulate it?

Considering the fact that it was only a decade ago most of the European governments still tried their very best to shut down the 'illegal' iGaming market in their countries, I think we - as an industry - can be very satisfied about what has been accomplished in the last couple of years in terms of remote gambling regulations. By now several geographic regions have opened up while more and more governments become more receptive to internet-based gaming.

It seems governments finally realised iGaming can't be stopped, no matter what and I always learned that if you can't beat them, you better join them. Why would a government keep on protecting national state gaming monopolies if they can attract listed operators as well? Besides that I personally do believe that introducing a national license system is the only way forward, not only to protect players, but also to secure tax revenues.

There's still a long way to go though, because often players become restricted in their choice of online casinos, while operators are facing high costs for their casino licenses while paying high taxes. If an even better balance can be found in the future, it will certainly be a relief for many parties involved.

Before Netentcasinos.com signs up with a online casino affiliate program must it adhere to certain criteria first? Can you please name them?

This is a question that I am faced with rather often and unfortunately is not one that I can answer with a few simple criteria. Every casino is different, they may offer the same games but this does not mean the playing experience is the same by a long shot.

I work together with a group of fanatic gamblers and they have probably played in all the casinos available from UK licensed to Curacao. The feedback I get from this group is vital in my decision although I do from time to time not always agree with them. So to give an answer to your question; I cannot really as it is all about the gambling experience as a whole and not just a question of a few tick marks.

If one of the operators you currently market turns rogue. How will Netentcasinos go about it? Casinomeister.com started a thread some time ago about 'The Death of The Deposit Bonus'. Do you think that bonuses are traps that internet casinos use to trap players by soliciting more money from them? I'd appreciate your view on this topic? 

These are two questions in one that I will approach separately as they are both very important for the business in every way. If a casino turns 'rogue' then I think it is vital to decide what is understood under 'rogue'. If a casino does not pay an affiliate this normally has a reason and therefore it is vital to understand what is happening or even what has happened.

I find this is very often just a question of communication between the affiliate and the casino. It does not really occur very often that both the parties cannot reach an agreement if they just sit down and listen to each other as well as respect and understand each other's situation. I tend to try to stay away from any disputes as I do not see any added value in being an 'arbitrar'.

Secondly your question about casino bonuses is a very delicate one. I think it starts with the fact that a bonus was introduced in the beginning of iGaming to attract players which was good as many players had never experienced an online casino. At the same time you found that some players managed to win with bonus money and ran into the problem of not being able to withdraw, which is highly frustrating at that moment. This allows room for the casino to communicate with the player and at the same time deal with it so that the end result is good for both parties.

If a casino manages to keep these players happy then they are set for life and have managed to keep these customers which will continue to use their services in the future. Although there are online casinos out there that cater for the 'no bonus' market which does not give any bonuses I think it is very much up to the player to decide which casino to play at and at the same time to choose if they would like to receive a bonus or not.

When you first started out which individual/s were your role models and what advice did they give to you?

A funny question in my case, because when I started writing for some of the largest affiliate sites in the Netherlands, I played in a land based casino once, never heard of iGaming before and seriously wrote zero articles before in my life.

My employers then gave me an opportunity and I just took it without hesitating. So actually, I can say I am my own role model. It might sound arrogant, but I showed some real guts there and now, 6 years later, you ask me about my 'expert opinion'.

The day Netentcasinos.com was launched I seriously felt proud of what I accomplished in the past years, but I also feel extremely lucky with the opportunity that was given to me 6 years ago. For that reason I must say that my employers back then were my role models too, just like my father is, who for a while was - in my opinion - the best writer in the Dutch iGaming industry until he decided to start importing IKEA and office furniture from Holland to Malta. Without this bunch of awesome people I would never have come to this point in my life.

What are the things you like and dislike the most about the cybergambling industry?

For quite some time I have been feeling sort of guilty, hoping I would send the responsible players to the online casinos. This is why I keep on reminding people that gambling should be for fun and done in a responsible way. It's just a feeling though, because I do know the industry is so much more than people gambling.

The industry features rapid growth and it is hard to keep up with everything that is going on. Many countries are in the process of regulating online gambling or have been introducing gambling regulations already, while technology is developing so fast, it's almost insane.

Twenty years ago the first online casinos looked like a 'garage product' while nowadays iGaming companies are listed and offering work opportunity to thousands of employees. The industry keeps on bringing new challenges every single day, the reason you must respect this industry.

Would you say that the industry is going from strength to strength? Why do you say so?

Also regarding to my answer on question number three, yes I do believe it is. Even though it is a relatively new industry as the first online casinos established in 1994, it is one of the fastest growing industries worldwide.

The industry was struggling for years, especially after the US introduced the UIGEA law, followed by Black Friday years later, but the prospects look really positive, especially now many countries are in the process of regulating online gambling, including some states in the US. But I guess these setbacks make this industry so dynamic and interesting, the reason why I love to be part of it.

I see that NetEntcasinos.com list various NetEnt progressive jackpots. Which are your favourite ones, how would you describe these jackpots in terms of volatility and what advice would you give to players playing progressive games?

With NetEnt holding the record for largest jackpot ever won in an online casino, I do write about NetEnt's progressive jackpot games a lot. Although I'm not really a gambler myself, I totally understand why a large group of players prefer to play a slot like Mega Fortune™ or Hall of Gods™.

Being pooled jackpots they are linked to a very large network of NetEnt Casinos with millions of players being responsible for the jackpots to climb up, the reason why many millions are involved these days. The highest online casino jackpot won so far amounted €17.9 million, a jackpot everybody would love to win.

By experience I can tell you don't have to play with large stakes to win a progressive jackpot and the story goes that the above record jackpot was won by a student after benefiting a free spins promotion. Every slot game depends on a Random Number Generator, making them reliable and fair to the players and winners while these systems are regularly tested for randomness by independent accredited testing agencies to ensure total game integrity. This way every single player has the same chance of winning a jackpot, so why shouldn't a player give it a try, they might be lucky.

When you retire from the industry one day how would you like to be remembered? What's the funniest or most embarrassing thing that ever happened to you or to a colleague/friend at an affiliate conference (promise I won't tell)?

I'm actually a person who lives 'day by day', not worrying too much about the future. I try to make every single day count, so if I ever retire, I just want to make sure I made the best of it. This is also how I want to be remembered, as a person who loved everything she did, no matter if sports, family, friends or Netentcasinos.com, it just all must have been worth living for.

I have to admit I'm quite a clumsy person and therefore 100% sure there have been, and will be many more embarrassing moments during the affiliate conferences. In February for example, I visited the NetEnt stand at ICE and after I spoke to some of the employees, I went for a coffee. It was at that moment I started giggling about my clumsiness noticing I was holding some magazines in my hand showing an advertisement at the back of a slot game from one of NetEnt's competitors. Well, what can I say, I learned to live with it, but better I don't keep a diary when it comes to these 'special' moments.

[addtoany]