Interview with Constantine Korniliou of LeoJackpot Casino
Constantine Korniliou, Affiliate Manager of LeoJackpot Casino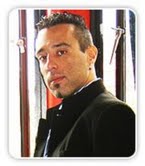 Constantine is the person to contact for any matters regarding affiliates and online marketing. Calm, problem solver and level-headed in any situation that arises, he provides a dedicated and engaged service creating a successful and beneficial partnership. Born in Athens, Greece and moved to the UK for university studies he found himself entering the gaming industry back in 2005 as a croupier for Grosvenor Casinos where soon after that he got involved with the online gaming industry where he still is after all these years.
What's LeoJackpot's main selling point to players?
The inviting and player friendly environment is definitely a main selling point of LeoJackpot as well as the strong and attractive welcome bonus offer of 100% Up To €250 + 250 Free Spins. The vast number of games offered by 4 different game providers as well as the dedicated focus on customer satisfaction is something which makes players come back for more.
Tell us more about the site's promotional offers? We also noted that it lacks a VIP program, will one be added in future?
Here at LeoJackpot, we have the belief that every player is valuable and deserves our outmost attention regardless of the depositing value of each player. It's their hard earned cash they are spending and we completely respect that. We have come up with an internal evaluation system where every player is treated like a VIP.
Currently we are also developing our promotional offers to existing players which should go live in the next few weeks. The promotions will be different from the usual stuff you find with other operators and will reward players for their loyalty and gameplay.
How would you describe LeoJackpot's mobile platform? Is it responsive to various mobile phones? How do you see the future of mobile gambling?
LeoJackpot mobile platform has been developed using the latest mobile technological advances such as HTML 5 and being responsive. By doing this we have achieved access to all mobile devices. It's inviting and player friendly environment provides players with an unmatched gaming experience.
The future of mobile gaming is bright and can only get brighter. For the past decade the industry has been growing from strength to strength thanks to the advancement of technology and the internet. These two go hand in hand and as the popularity of mobile devices continue to grow and affect our everyday life so will mobile gaming become part of the players gaming experience.
We see that the sign on bonus and free spins can be used to play Starburst? Why this NetEnt slots and not Bloodsuckers? What's this slots average return to the player and what is RTP?
We offer a welcome bonus of 100% Up To €250 + 250 Free Spins on Starburst. The bonus can be played on all NetEnt games whereas the free spins can only be played on Starburst.
When looking at NetEnt slot games, you find numerous of attractive games full of spectacular graphics and prizes to be won.
The slot game performing the highest number of spins for the past six months at LeoJackpot was Starburst and therefore decided to listen to our players and offer this game to potential players.
RTP or else "return to player %" indicates the overall payout to players on a specific game as to help players make the most informative decision as to which game to play. Starburst slot game has an RTP of 96.1% .
*RTP = (Total Amount Returned to Players) / (Total Amount Bet by Players)
Many players don't understand the concept of ''Free Money''. Please explain the wagering restrictions attached to the bonus and is the bonus cashable?
Every online operator offers to players "Free Money" or what is also called a "Welcome Bonus Offer" in order to entice players to sign-up to that operator and hopefully deposit. The "Free Money" usually comes in two ways for players.
Either it is a deposit matched offer where a player must deposit in order to receive the free money (commonly an equal sum to the deposit) or players can receive free money without depositing and which usually goes by the term "No Deposit Bonus" or "Free Spins".
As online operators are businesses out to make a profit, the operators have to protect themselves from simply giving "Free Money" and they achieve this by adding to the "Free Money / Bonus" the term "Wagering Requirement" which is tied in to the "Free Money / Bonus" itself.
By adding this term, the player is obligated to play/wager the "Free Money / Bonus" amount a number of times before being able to withdraw any winnings derived from the "Free Money / Bonus". Depending on the operator the "Free Money" amount is cashable or not. I'm pleased to say that LeoJackpot offers cashable bonuses.
Tell us more about LeoJackpot's responsible gambling program?
As we all know, responsible gaming is a very important matter for any online operator. Here at LeoJackpot we take our responsibility in regards to responsible gambling very seriously. Besides ensuring that none under the age of 18 signs-up and gambles we also carry out electronic age verification checks to customers that use payment methods that we know can also be used by children.
We also encourage adults to use a filtering system, especially when the computer is being shared in a household. Players are also advised to use our "daily wager limit" facility, which enables players to limit the amount of money they can wager on a daily basis. We also offer players the opportunity to suspend their account for a specific amount of time or permanently.
In the event of a payment dispute what recourse is there for the player?
While we strive to resolve immediately any dispute which has arisen, sometimes disputes carry on without any satisfactory results. Players in this instance can contact Malta's Lotteries & Gaming Authority (LGA) and file a complaint or they can try and resolve the dispute via a third party mediator such as gamblinggrumbles, askgamblers, thepogg.
How long does it normally take before a withdrawal is cleared? What's the maximum daily/weekly withdrawal limit? Are progressive wins included in the withdrawal limit?
The speed that a withdrawal is cleared usually depends on the withdrawal method the player has requested. It usually takes up to 24 hours for ewallet requests, cards taking 3-5 working days and bank transfers from 3-7 working days.
I would like to emphasise here that first time withdrawals might take a bit longer due to the verification process which has to be followed. There is a weekly withdrawal limit of €50.000 and any winnings exceeding this amount will be paid the following week.
Has there been a progressive win lately? If yes, where was the player from, the amount won, the max.bet per spin, and on which game/s was it?
Unfortunately we have not had a progressive win yet at LeoJackpot. Good things come to those who wait they say, so hopefully we will have a big progressive win very soon!
If you'd like to add anything about LeoJackpot Mobile Casino that we haven't covered in this interview please do so.
I would like to add that we strive for excellence. For this reason we are developing a newer better version of our mobile platform, integrating all NetEnt and iSoftBet games and creating special features for our players. Not to missed for sure!