Interview with Jan Wienk of All British Casino
Jan Wienk, Affiliate Manager of All British Casino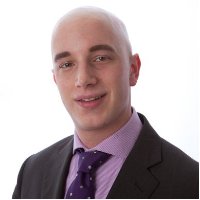 After I graduated for my bachelor I relocated to Malta to work in gaming. I started within the field of CRM but recently switched to work as an Affiliate Manager for the B2B marketing partner of one of the emerging Igaming operators in Europe: L&L Europe. The vision of L&L is something I truly believe in: Make online gaming local!
Is All British Casino big in the UK and what makes it so appealing to players? Does it accept punters from other countries?
All British Casino is quite new therefore we are not yet one of the biggest brands in the UK. We do have the potential to become one the biggest because our casino is very easy to use. For players we make online gaming as simple as possible and we offer the best games in the market. We focus on players from the UK but we accept players from all countries where online gaming is allowed.
Tell us more about the casino's promotional offers? How does it retain its loyal players?
We work on a personal approach. This means players will be contacted by support and receive a warm welcome. During the players stay at our casino we try to get as much information from the player as possible and we align our promotional offers based on the players preferences.
How many NetEnt casino games does it offer? Which customization features are available in the various games?
We have a great mix of NetEnt games with over 45 table games and over 70 slot games. Every month we introduce at least one new slot game. The games of Net Entertainment are real innovations and full of features likes free spins and bonus games. The most popular games are:
Jack Hammer
A slot with a design of a comic. It has some cool features like sticky wins and free spins. The minimum bet is 25p and maximum bet £ 250. The theoretical return to player on Jack Hammer is 97%!
Dead or Alive
This slot game is popular under gamblers because it has great potential to pay-out really big. The free spins feature in this slot game has the most potential. I've seen players win almost 10.000 times their bet. The minimum bet is 9p and the max bet is £ 18. On the max bet a player could win close to £900.000!
New slot games
Net Entertainment is a company that always manage to provide high quality and innovative slot games. This year they have released quite a few slot games that became classics in a short period of time. E.g. Space wards, Eggomatic and recently Reel Rush! The games are full of features that every slot player will appreciate!
How does the live casino operate and which games can be played? 
Our Live Casino is in collaboration with the Portomaso Casino in Malta. Portomaso is the biggest online casino on Malta located in St. Julians. The games which are played in the casino are also available online. All action on the table is recorded by a webcam and broadcasted via a live stream for the player. This all results in a truly Live Casino experience.
Which deposit and withdrawal options are popular with players? What is the minimum and maximum withdrawal limit? How long does it normally take before a withdrawal is cleared?
We offer all preferred deposit and withdrawal options to British players. The minimum withdrawal is £ 20 and we process up to £ 5000 a day. If a progressive jackpot is won, we pay the win at once. Our withdrawals will be processed 7 days a week. If a player requests his or her first withdrawal the players account details will be verified.
Which security features does All British Casino employ to protect a client's private information?
All data and data transactions on our web- and mail servers are encrypted with the latest technology. We run a full redundant operation and access to sensitive data is limited to only core employees. Most of the data is only used for service purpose and not for commercial use. 
In the event a player has a dispute with the casino which procedures must he or she follow?
In general it is our aim to offer players a personal approach. Therefore a player is always able to communicate directly with support or one of our managers by phone, live chat or mail.
We are a very open and transparent organisation and we fix issues on the spot. It's very rare that a players has to start an official complaints procedure that basically starts with an email to our complaints department.
How does one register an account?
It's easy to register. Click anywhere on the site on: Register Now and a form will appear. Enter the fields and agree to the T&C's. A player will receive an activation mail. When the player opens the link the account is active and they can start to play.
How would you describe the casino's customer service?
Support is available for 7 days a week from 09:00 till 00:00. All chats and emails are taken care of within a short period of time. In my opinion we have an excellent support, the employees all have experience, are gaming enthusiasts and they are original while interacting with customers. Our support team is in-house, so no offshore constructions and communication barriers.
What is the funniest thing that happened to you during your employment in the casino industry?
Wow. Although a common question but pretty difficult to answer. In fact I experience all kind of funny things on a day to day base but it might be just my personality. I like to make jokes so we have some laughs in the office. The best experience this year was the ICE and LAC. I met a lot of great people and still have a lot laughs with them. Looking forward to BAC now.