Interview with Mikael Strunge of Anna Casino
Mikael Strunge, Casino Manager of Anna Casino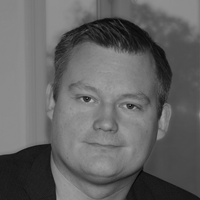 I grew up in the outskirts of Copenhagen and as far back as I can remember, gambling has been a part of my life. In my family it was common practice to gamble when we were together and while I studied at the university, I played online poker for a living on the side.
I became interested in the poker affiliate business, became a partner in the largest Danish poker community and moved to Malta in 2007 to grow the business. In 2010 I opened a marketing company with my business partner and that company grew rapidly. We decided to become casino owners in 2013 and Anna Casino opened its virtual doors for the first time in 2013.
My role in Anna Casino is that of the casino manager. I overlook all parts of the casino from support cases that needs extra attention to campaign innovation, game management, payment processing etc. I see it as my job to ensure that the players have the best time possible at Anna Casino and that the casino is functional and as easy to use as possible.
Did You Know
90% of all withdrawals at Anna Casino are approved within 1 hour of the withdrawal request coming through.

While Anna Casino might seem to be a casino for women, we actually have approximately an even mix of male and female players.

Anna Casino has almost daily offers of reload bonuses and free spins for the regular players at the casino.
A name says a lot about an internet gambling site. How did the name Anna Casino come about and what's the operator's main selling point to its players? Would you describe your job as challenging?
We wanted to create a casino that took a more soft approach to the gambling experience. For this purpose we felt that a female name would signal this approach in a good way but coming up with a short, easy-to-remember female name that is used in the entire western world is tricky to say the least.
But we managed to reach our goal with "Anna". We try to offer our players a casino experience that is as non-complicated and straight forward as possible. Easy navigation, simple but valuable promotions and fast withdrawals. These are the building blocks that make up Anna Casino.
We don't brand ourselves as the home for mad high rollers but more as a casino for regular people who wants to have an easy and quickly accessible gaming experience at hand when they need it.
In line with our company's transparent policy. If it's not asking too much; who are the owner/s of Anna Casino and what are their responsibility/ies within the Company? If someone wants to start an internet casino what advice would you give to him or her?
Anna Casino is owned by the marketing company that me and my partner started in 2010. It has later on merged with a Danish company so we are 4 owners of the company today. We also have a few friends who have invested and have smaller shareholdings in Anna Casino. My advice to someone who wants to open a gaming operation would be, to make sure to have experienced people around you.
Operating an online casino is not as easy as some people think. If you don't have experienced gaming operators on your team from the start, you are going to have a steep learning curve ahead of you and you might lose a lot of money before you actually get a handle on how to handle the operation of an online casino.
Furthermore, you need to choose the right suppliers. Be it games, payment processing, CRM systems, support system etc. In order to give the players a good experience and good promotions you need the right tools at your disposal.

Anna Casino does not offer many promotions at this point in time? Tell us a bit more about the cyber casino's current promotions, will it add more in future? Also, how does it reward loyal depositors and VIP players?
At the surface we might look as a casino that doesn't offer many promotions but we do in fact offer a lot. Anywhere from 2-5 time a week our active players are offered promotions that they can grab as they want. In line with our simplicity principle these promotions are usually very simple and straight forward to understand.
Free spins or a reload on the next deposit or cashback over a certain period are frequently used by the promotion team. VIP players at Anna Casino are treated on a 1-to-1 basis, which mean that we offer VIP players promotions that are customized to fit their preferences.

The game category is very well tabulated. Which vendor's games are popular with players? Are progressive jackpot wins included in the withdrawal limit and how would a win of $250,000 be paid out?
At the moment Net Ent games are the most popular. We are adding MicroGaming games as well due to demand from our players and we will have to see if Microgaming will rival NetEnt for the throne as most popular gaming software supplier at Anna Casino. Most payment providers have a withdrawal limit that you have to stay within but you can request as many withdrawals as you want at a time.
How Would Progressive Wins Be Paid Out?
A $250,000 withdrawal would be processed by us in one go but the player might need to break the withdrawals up in several smaller chunks in order to stay under the max limit of the payment provider.

However, this can be done one after the other straight away and we would still accept all the withdrawals at one time. In the case of a big jackpot win we would arrange for a unique payment so the player doesn't have to spend hours on end requesting withdrawals.
For the sake of new players. Please give us an overview of how the deposit bonus and associated wagering requirements work? Which games contribute towards the playthrough?
We run with a standard 40 times wagering requirement at Anna Casino on bonuses. This basically means that if you deposit €10 and get €10 in bonus you need to wager €400 before you can withdraw any bonus winnings. Wagering basically means, that if you bet on a video slot spin for €1 you have wagered €1.
No matter if you win or lose on that particular spin. The standard first deposit bonus players can choose in the deposit window. Subsequent bonuses sent to players by mail are usually credited by the player entering a bonus code along with their deposit. It is, as everything in Anna Casino, quite simple and straight forward.
Is Anna Casino certified by a reputable organization? What's the operator's current payout percentage for all its games, how frequently is the software tested for safety and by which firm? Is the audit report posted on the website of the casino for players to peruse?
The primary legal license lies with the MGA in Malta which is a high security license compared to other jurisdictions. It ensure the players a large amount of security and they are strict in their enforcement of the rules and policies that license holders must adhere to.
For instance, all player funds must in accordance with our license be held on separate accounts to ensure that players can at all times get their money back no matter what. Furthermore the licensing ensures that games are thoroughly tested continuously.
In addition, Anna Casino has a "trust badge" from a few private companies (mostly affiliates). These are given to casinos that, in the particular companies opinion, have a fair code of conduct, a fair history of dealing with player complaints and a general history of having run the casino in a decent and orderly fashion.
Which responsible gambling tools are available to problem gamblers and how does the self-exclusion option work?
Players have two ways of restricting themselves at Anna Casino. They can decide to "cool off" by excluding themselves for a period of time from the casino. This is a low level restriction that the player can also remove again if they decide to do so by contacting our support. The other method is self-exclusion. This is a more serious way of restricting the access to the casino and can't be removed by us in any way. However, players should be aware that using self-exclusion is a very serious step.
How To Use The Self-Exclude Option
If a player is simply annoyed with a casino due to for instance an unlucky streak, they should usually opt for using the cool off option or simply asking the support to close the account. Using self-exclusion works on a "license level" and has rules set in force by the licensor and since many operators have several casinos under the same license or share licenses with others, self-excluding one self from one casino can in some instance exclude you from a range of other casinos as well.
Besides the exclusion option we also give the players the option to limit their gaming. This can be done by setting a max deposit limit, a max loss limit, a max wagering limit or a max session time limit. It should be noted that players should more often that not avoid using the wagering limitation.
Sometimes players go through long sessions where they don't win or not but they still wager with every spin and hence, the player could reach a limit without really having won or lost anything. The loss limit and deposit limit options are the most popular and are also, in my opinion, the limit options that are most practical to use.
In which country are you based at the moment? Do you attend affiliate conferences, which ones are your favourite and what are the issues normally discussed? When you first entered the igaming industry, who were your role model/s and what did you learn from this person? During your tenure in the industry have you met any celebrities yet?
Our company has offices in Denmark and Malta, most of the Anna Casino staff is based at the Malta office. We do attend a lot of gaming conferences and have exhibited in Amsterdam and Malta so far. My favorite conference is the newly started SiGMA conference in Malta.
Having lived there I know the country very well. Everything is within walking distance, the location offers great options for network parties due to the vibrant nightlife and most of the gaming companies are based there giving the affiliates and other industry professionals a chance to meet them on "home ground". At conferences the issues discussed are really broad and wide.
We usually attend them to meet up with our affiliates and service providers but there are also a lot of interesting keynote speeches and panels about the future of the gaming industry that I find interesting. Your question related to role models is a difficult one to answer. There are so many companies and people that I follow and have respect for that the list would simply get to long. I can't point out one exact person or company that stands out for me.
I have met quite a few celebrities being in this industry but one meeting stands out. I met Dave "Devilfish" Ulliott, may he rest in peace, at a conference in Cyprus back in 2008 and after a few to many drinks at the bar we agreed at a high stakes game of poker at the pool the next day. Luckily enough he seemed to have forgotten the day after because he would probably have taught me a lesson or two.
What do like and dislike about the online gambling industry? Do you think the it's more transparent now then it was a few years ago?
I love the dynamics of this industry. From huge takeovers to technical innovation, this industry really stands out as being progressive and on the move all the time. I also really love that the gaming world is a "community". From operators to affiliates – everyone knows everyone and it sometimes feel as one big, sometimes slightly dysfunctional, family.
I dislike the amount of bad apples that this industry has produced.  Especially during the early years, the industry was dominated by quite a few shady companies. It is luckily not as wild west these days and I am truly happy about that. The industry has matured a lot since I got involved around 10 years ago.
Which deposit methods are available to players? How long does it normally take before a withdrawal is cleared and are players charged a withdrawal fee?
We have a long list of deposit options available to players. From the classic debit/credit cards to e-wallets, prepaid cards, instant banking, regular bank transfers and mobile payment. Within most of the above categories we have a few options to choose from so the deposit options are plentiful. Regarding withdrawals, as previously mentioned, most of the withdrawals requests are cleared within 1 hour.
The time it takes for the withdrawal to actually land on the account of the player varies depending on the withdrawal option chosen. For e-wallets, the money is paid into a player's e-wallet 1-2 hours after the withdrawal has been requested. The process will be delayed if the player has to go through the KYC process. We are forced to comply with money laundering processes. However, this only has to be done one time per player.
Anna Casino is licensed in Malta. Why is this jurisdiction so popular with operators and how would you describe the current tax rate imposed on online casinos licensed here? What's the current ratio between the site's male and female players? Would you say that gambling amongst female players is on the up?
Malta is a popular licensor because they offer a good solution to operators. They are strict, which is not bad for operators. Players feel comfortable knowing that the casino is licensed in a way that grants them security.
On the other hand, taxation is fair and the operator still has space to be creative in doing campaigns. Regarding the gender of our players, we're split roughly 50/50 between male and female players. Basically everyone who wants to enjoy a hassle free and straight forward casino, find themselves at home at Anna Casino.
These qualities are appreciated by both male and female players. But in general females are taking a bigger piece of the industry for sure. They are still very focused on the softer products such as for instance bingo but they are also very active in casinos. Their share of the overall gambling activity has been rising steady for a while and is expected to continue.
Why Woman Gamble?
However, they gamble for different reasons than men. Men are passionate and love to dream big about jackpots and super mega wins. Women mostly see gambling as a fun and exciting way to spend some "me time". You can say that they have lower expectations in relation to winning but obviously, like their male counterparts, they do love a big win as well.