Interview with Aaron of BetFred
Aaron, Casino Manager of BetFred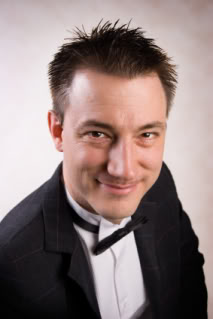 Aaron runs the ship at BetFred. He gives us a sneak peek behind the scenes as to what makes this online gambling site tick. Thanks Aaron.
As an internet casino what makes BetFred so unique?
Betfred offers a comprehensive gaming experience, with the full range of casino games available online and on mobile, with seamless bonuses and a common wallet between both. We offer some of the most generous bonuses in the industry.
Which security features does the site have in place?
We use SSL technology and secure servers to ensure your data remains secure, and have a strict privacy policy on how we use your data internally (we never give any of your details to any third party)
Is BetFred licensed in a whitelisted jurisdiction?
Betfred Casino is licensed in Gibraltar, which is a whitelisted jurisdiction. It's considered whitelisted by the UK for maintaining UK-standards (which are amongst the most stringest) for fairness, integrity and fairplay. All games are thoroughly tested before launch and payout is monitored every month to ensure that games continue to operate within an accepted range.
Which promotional offers does BetFred Casino offer to new and regular players? How does the site's VIP program work?
New players are eligible for a 100% up to £200 bonus, and high rollers can get 50% up to £1,000 and will be automatically considered for the VIP programme.
There are weekly and monthly rewards for all players, with VIPs getting weekend reloads worth up £1,000, Cashback as well as an array of adhoc promotions for game launches and specials. To qualify for the VIP programme players are invited individually based on time with us and betting history. The earliest levels open up very quickly so players can get more from Betfred sooner.
Which software provider powers BetFred's gaming platform? Which customization features are offered in the games offer?
Playtech power Betfred Casino. This allows us to use personalized game selection and put relevant offers in front of the right players, ensuring that Betfred players never miss an opportunity to get more value and entertainment from their time with us.
Can you please name some of the games that are popular with players? Would you describe them as volatile and what are their minimum and max.bets?
Our key games include Roulette and Blackjack, which offer top graphics and a fair experience. Our popular slots include Gladiator Jackpot, Iron Man II, Hulk and other big brand titles from the Marvel range. Our games have a wide range of volatility, so no matter if you like rare big wins or frequent smaller wins, Betfred Casino has a game for you.
What was the biggest amount paid BetFred paid out recently, on which games was it and where was the player from?
Our biggest winner was £5.1 million from the Beach Life jackpot slot machine but commonly have £20-50,000 winners on a range of games, including: Great Blue (£26,000), Sultan's Gold (£20,000), Jacks or Better video poker (£20,000), Iron Man (£38,000) and European Roulette (£57,000).
Which deposit and withdrawal options are popular with players? How long does it normally take before a withdrawal is cleared? What is the maximum withdrawal limit?
We find that debit and credit cards are the most popular, followed by Neteller and Skrill (Moneybookers), but also offer Paypal and bank transfers amongst others. Withdrawals can take 48 hours maximum, but are commonly completed within 24 hours. There is no limit on withdrawals; whatever you win you can take home.
Are progressive jackpots included in the withdrawal limit? If it is how would the player be paid out his winnings?
Yes, our £5.1 million winner received the amount in full within days of winning and the same is true of all other large wins too – you get the full amount in one single payment.
Is the software of BetFred Casino regularly audited for transparency and by which firm? What is the site's current payout percentage?
Betfred Casino is audited at the end of the financial year by recognized and independent firms, as well as adhering to regulations stipulated by our licensing authority. The payout percentage varies month on month, but currently (May 2013) the overall payout percentage is 96.5% across all games – an amount calculated independently by GLI, one of the world leading testing organisations.