Interview with Paul Fitchford of BGO Casino
Paul Fitchford, Casino Manager of BGO Casino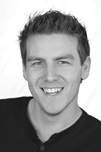 Paul is the chap that steadies the ship at BGO Casino. He gives us a glimpse into this bustling UK Casino's day-to-day operation. In his spare time he likes playing tennis, catching up with friends and watching rugby.
As a relatively newcomer to the online gambling industry what's the secret to BGO's success in such a short space of time?
It is partly due to the investment and confidence of the owners but also the team that we have assembled. bgo started life with just a few essential staff and has grown into a large business with offices across the globe. We all want to see bgo succeed, there has been a lot of blood, sweat and tears shed over this business!
How does the casino attract new customers and retain loyal ones? Does it offer a VIP program, tell us more about it?
The right offers and incentives obviously help but I think Casino players will play where they feel they are most respected as a customer. They are ultimately spending money and we make sure that everyone is treated properly. We also listen to what players want. If they don't like something, we'll do our best to change it.
Which games (name 3) are popular with players? What's the biggest amount won, bet/spin and where was the player from? We also see that a live casino is offered, give us a run down on it please?
3 of our most popular games are Starburst, Jurassic Island and Jungle Trouble. We have had lots of large wins – too many to keep track of – but one of the biggest was a £12.50 bet which paid £50,000. We also see large winners on our Video Poker games quite often – someone just won £21,000 from a £10 bet!
What's the site's average payout percentage for all its games and which firm audits its software for transparency? What exactly is 'RTP' and how is it calculated?
Monthly RTP is normally around 96%. Overall since we launched the business it's slightly higher than this and that doesn't even include the thousands of pounds paid out each day on the Bingo.
RTP is the theoretical return to player if they were to play millions of spins on the same game, so there is usually a small house edge built in to each game. Our licensing jurisdiction – the AGCC – keeps track of our RTP and if it deviates by more than a certain amount, we investigate pronto!
How many progressive games does it offer, any huge progressive wins of late?
At the moment we only offer the MegaJackpots games from IGT. Sadly we had to lose many others when we moved to our Alderney license but we will be launching more soon! No wins yet, although we paid out over £100,000 in cash prizes to bgo players during the IGT Megajackpots Power Prize Draw.
According to some players over at Askgamblers.com there have been some complaints about BGO's poor email customer service, are you aware of this? How would you remedy this?
We will obviously never get everything right, but when someone isn't happy with the resolution given to them by Customer Services we have an escalation process. I don't feel our support is poor but we know it can always be made better. Sadly I can't discuss individual cases but rest assured we always look into these complaints thoroughly.
BGO Casino does not offer many deposit methods, will the casino be adding new ones in future? What's the maximum withdrawal limit and how long does it take before a withdrawal is cleared?
We will be adding all of the usual eWallets in the coming months. The current limit on any new account is £100,000 per month but we will always process larger wins once verified – this is just a standard limit for regulatory reasons. We require standard KYC most of the time – photo id, proof of address and sometimes copies of any bank cards used. Withdrawals are always processed within 72 hours of the request but can be fast tracked if requested, albeit this depends on the circumstances of the withdrawal.
What's the most common mistakes players normally make and what advice would you give to them?
People often forget to use bonus codes when they deposit. It's important to use the code when it is given to you as we cannot always credit the bonus retrospectively. Avoid disappointment and remember to use the code!
In the event a player has a payment dispute with BGO Casino what procedures must he/she follow?
On the very rare occasion someone does have any issue with us and they cannot find resolution through us, they can contact the AGCC who will mediate. We agree to abide by any decision that the AGCC makes and have no influence on them whatsoever, they will look at the facts and tell us how to handle it.
If you have anything to add about BGO Casino that we did not cover in this interview, please feel free to add it. Many thanks for taking some time out of your busy work schedule to answer our interview questions.
bgo is growing every single day and we're working very hard to improve the way we work. We have hundreds of new games due out later this year, we have exclusive games that we build in-house and also work on our own platform, which means we pay less business fees and can offer bigger and better rewards to our players! No middle man is always a good thing!