Interview with Sasha Jade of Bitstarz Casino
Sasha Jade, Affiliate Manager of Bitstarz Casino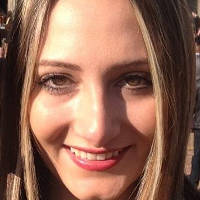 I am currently employed at BitStarz as the Affiliate Marketing Manager, I have been fortunate in that I have enjoyed many years in the industry as a Marketing Manager, and excited to challenge myself now with the opportunities that have been given to me here.
Did you Know: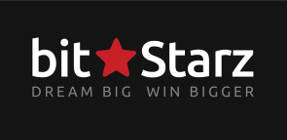 BitStarz is the first Hybrid Gaming Casino where bets can be placed in both Real Currency and BitCoin

BitStarz has a pay-out time of 30 minutes or less on all withdrawals

Over 650 Games and 20 Progressive Jackpots from the world's leading software providers
Although Bitcoin as a virtual payment method has been around for some time now, it's still a new concept to me. Can you please tell us in detail how it works as a deposit option?
Indeed bitcoin became a tremendously popular theme last year, but people still think it's something "geeky" and can't be applied to reality.
Talking about bitcoins there are three simple things you need to know:
It is decentralized. Bitcoin is virtual currency that is not controlled by any specific group of people or person. Network is supported by other members - miners.
Almost free. It doesn't have any mediators like banks or processing companies that charge your every transaction with 2-3% fee. Even if you send $10 000 you will pay a tiny fee for this transaction.
It is transparent. All bitcoin transactions are public, traceable and stored in the bitcoin network. Bitcoin addresses are the only information used to define where bitcoins are allocated and where they are sent.
The nature of bitcoins gives unprecedented freedom to how you deal with money and if it had been adopted earlier by tech entrepreneurs, then currently it would have infiltrated to a far wider online and offline market.
Yet for some reason the online casino industry has been resisting the urge to embrace it.
At the same time we need to understand that any innovation takes time and it's impossible to totally refuse traditional money and start using only bitcoins. BitStarz saw this as an opportunity to get creative,  thus leading to the birth of an online casino that connected these two worlds: world of traditional money and world of cryptocurrency
What's BitStarz Casino's main selling point to players and how did it manage to make a name for itself in such a short period of time?
BitStarz Online Casino offers you the freedom to play with traditional currencies such as euros/us dollars OR bitcoins. We have also included an instant exchanger to effortlessly convert one currency to another.
Our approach is very simple: we offer top games, quality promotions and trusted payment methods in one lucrative package. It has worked and now BitStarz is a leader in an industry that is no stranger to innovation.
I see the operator offers numerous promotional offers. Can you give us an overview of them please? How are loyal players rewarded and does it offer a VIP program? If yes, how does it work?
Upon registration a player is offered a welcome package either in bitcoins OR traditional money. BitStarz Casino gives new players up to 4 BTC OR €400 with bonuses. Plus a total of 100 Free Spins.
As for the promotions there are 3 regular promotions:
Reload Monday. When you can get another bonus if you have used your welcome package
Free Spins Wednesday you will get more free spins for making a deposit.
Slot Wars competition is running through the month and allows you to get your part of the total 5 BTC & €500 prize pool for playing games
Additionally we run special promotions that are available only via email and not presented on the website.
Can you list the various software vendors BitStarz Casino is currently working with? In your opinion which vendor offers the best casino games?
Of course, the main attraction being the incorporation of the bitcoin crypto-currency, however, dig a little deeper, and  you'll see that BitStarz packs quite a punch.
For starters, the game selection delivers over 600 titles on-site. The very best from the likes of NetEnt, Microgaming, Betsoft Gaming, Amatic, Ezugi, and SoftSwiss is all yours at BitStarz, so you'll never be wondering where to play next or which big jackpot to play.
From online casino classics such as blackjack and roulette to the very best of today's all-action slot games, I really can't find any fault in what BitStarz brings to the table when it comes to games.
Is the software of BitStarz audited regularly to ensure transparency and by which firm?
BitStarz is operated by Softswiss N.V. that means our team doesn't have any ability to manipulate or make changes in any way, shape or form. Softswiss N.V. is licensed and regulated by Antillephone N.V. and can be checked by the registration number is 131879.
Games are provided by award winning and reputable gaming providers and presented "as is", that means we can't influence game results. BitStarz Casino is a safe and reliable place to play and you can be sure that your winnings will always be paid out.
How many progressive jackpots does BitStarz currently have in its line up? What's the biggest progressive win paid out to date? If there will be a big win of let's say $200,000 can player be sure that it will be paid out?
Right now there are over 20 progressive jackpot slots available. Jackpot amounts are changing quickly, so I would rather recommend a visit to bitstarz.com/jackpots to see the current pay-outs.
The most recent biggest jackpot was hit by a 26-year-old British soldier who has won more than £13.2 million on a 25p stake. Incredible
As for the other part of your question, BitStarz is a solid company and can pay out any winning. For example we just had a player who got over €51,000 on a 48 hour long winning streak. The payment was done shortly after documents were checked.
What's the monthly withdrawal limit, in general how long does it normally take to process a payment for eWallets, Bitcoin and credit cards?
Since most of the transactions are automated, 90% of the withdrawals are processed instantly. The other 10% of the transactions need to be checked manually and usually approved by the manager within a few hours. We strive to keep the average cash out time around 30 minutes.
Regarding withdrawal limits. If you win more than 60 Bitcoins or €15, 000, we do reserve the right to divide the pay-out into monthly payments of 60 BTC or €15,000 until the full amount is paid out, however we have thus far not pursued such an agreement and have instead paid all withdrawals in full.
If a player is busy playing and suddenly loses Internet connection, will the game be saved and will the player's money be lost?
When playing slot games money is reserved at the time of the spin. So if you already clicked the button, and the wheel has started to spin and you suddenly lost the connection, then when it is restored you will see the result of the spin on your screen.
Mobile gambling without a doubt is one of the biggest events to hit the internet gambling industry. Is BitStarz Casino mobile friendly and how many mobile casino games does it offer at this stage?
Yes, we find it very important to give our customers a comfortable gaming experience from any device. We have not only made a responsive design, but made a totally separate version for mobile. There are over 100 mobile games available and you can check them out by going to bitstarz.com
In your expert opinion where do you see the industry in another 5 years' time and what are the biggest challenges it currently faces?
I feel that there are lot of challenges in this business. New restrictions in place, and legislations prohibiting operators from further partnership in their countries, issues with unstable processing, disloyal operators.
This being said though there are just as many challenges one faces with new comers that are taking the industry by storm, there is a lot of competition out there, fresh software providers, currency options, forward thinkers that are leaving little to the imagination anymore.
I am more excited about the future now than I ever was. I think the internet is the way of the future especially at the rate this industry is progressing.
We've come up with a unique concept where Cassaon-casino.com awards the Court Jester Badge to operators who behave unethically or who impose non-friendly player terms. What's your take/opinion on this concept? http://www.cassaon-casino.com/blog/gambling/online-casinos-court-jester-badge-awards
Unfortunately behind the big bonus numbers some companies put a small typed text with ridiculous terms. This kind of behaviour is causing irreparable harm to the whole industry.
Of course in this kind of challenging business a casino needs to set some rules, so it is important to have some source where one can read about other user experiences.
* * *
Thank you very much for the opportunity of interviewing with Cassaon. If readers have any questions please feel free to contact me on [email protected]
In closing I wanted to remind you that new players receive €400 / 4BTC + 100 Free Spins Welcome Package. We look forward to sharing in your BitStarz experience!