Interview with Emma Watson of CasinoLuck
Emma Watson, Live Casino Support of CasinoLuck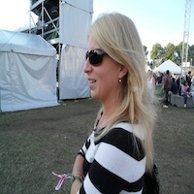 Emma was kind enough to answer our questions. Emma lives in Dublin, Ireland. Thanks Emma
What prompted you to join the online casino industry?
I've always fancied working within the service industry somehow and I love working with people even though it's mostly by just by mailing with them right now. So when I was asked by CasinoLuck if I wanted to join their staff and help them develop their customer support I jumped at the chance.
What do you like about CasinoLuck?
CasinoLuck is driven by a real nice group of nice people who I deeply respect. That's probably the biggest reason I joined the company.
The most popular promotion players tend to go for?
We sometimes have special campaigns for new customers that gives them some free spins or similar on top of our regular sign up bonus. These seems to be very appreciated and once the players has tried our games and talked to our support they realize that CasinoLuck is truly a great Casino.
The biggest mistake players tend to make when they accept the deposit bonus, and any other bonus offer?
Well if you accept a bonus you need to be aware that you have to fulfill the wagering requirements before you are allowed to make a withdrawal. So if you wish to deposit some money and then be able to withdraw them exactly whenever you want you might want to decline the sign up bonus. If you on the other hand know that you are willing to risk the money and that you will not need the money before you have cleared the wagering requirement our bonuses might help you to win really BIG.
What advice would you give to new and current players?
For the new players I would say – before choosing a casino where you will deposit your money try their software for free first. We have NetEnt's software which we feel are the best and most rewarding to the players.
For our current players I would say - keep your eyes open for our promotional e-mails. Sometimes they includes free spins or other truly great campaigns.
What defines a successful player, and online casino?
I would say that a successful casino player is the one that has enjoyed the experience when playing the games. Of course there's always more fun when you are winning.
A successful online casino manages to give the players what they want, including the gaming experience, the customer support, the options to deposit and withdraw money and they need to do all this under fair terms for the players.
How does CasinoLuck treat problem gamblers.
We offer several options for those who would like to control their gambling experience. You may of course close your account all together which is something we always honor. If you wish to cool off for a period we do also offer a self-exclusive option for either 7 days or 6 months. Players may also set a certain deposit limit per day, week or month. Simply send an e-mail to our support and we'll cater to your needs.
If there's one thing you could change about the online gambling industry what would it be?
As there are some not so serious people out there running gambling companies I wish that all owners would take this industry and their customers as serious as the owners of CasinoLuck does.
In which jurisdiction is CasinoLuck licensed?
CasinoLuck is licensed by the Lotteries and Gaming Authority of Malta. Malta is considered a white listed jurisdiction because of the player protection it offers.
Can players deposit in other currencies apart from GBP, USD and Euro?
Yes they can. Deposits can be made in the following currencies: PLN, CZK, DKK, SEK, NOK, Rubles and Yuan.