Interview with Robert Jones of Castle Casino
Robert Jones, Casino Manager of Castle Casino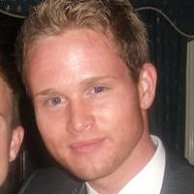 Robert is a native from London. He agreed to answer some of our interview questions. Thanks Bert
What prompted you to join the online casino industry?
I've used to play poker regularly back in my university days and although I never overspent myself I always enjoyed a visit to a casino and was fascinated with the logistics behind it, particularly as I was studying Mathematics based subjects. After I got involved in several online businesses and realised that I could have the best of both worlds, so I joined CastleCasino.com and haven't turned back since.
What do you like about all Castle Casino?
Castle Casino is a fun place to be at all times, we never put on a corporate face or try to have the higher ground. We're an innovative and sociable company; I hope that our dealers reflect that with their smiles when at the tables!
The most popular promotion players tend to go for?
I'd say the most popular is still probably the £100 first deposit bonus; the chance to double your first deposit is an attractive proposition and taken up by around 75% of new players.
On from that I'd say that the Friday Frenzy bonus, which allows players a 25% re-deposit bonus on whatever they put in on a Friday is claimed by approximately half of those playing on a Friday.
We've just launched a £5 no-deposit bonus for players who like us on Facebook, it is early days but that looks set to be a success – who doesn't want a no-deposit bonus in this industry!
The biggest mistake players tend to make when they accept the deposit bonus, and any other bonus offer?
The biggest problem at the moment is players only skimming the promotional terms and conditions and not realising that live Blackjack and live Baccarat aren't included in the bonus wagering requirements. It pains our support team to have to turn down any payout because of it as we hate to leave any of our players disappointed. We're working on making it a lot clearer at this moment; we want to ensure everything is transparent.
What advise would you give to new and current players?
My all-time favourite advice is just to not take it too seriously, you're playing at the casino to enjoy yourself and let some stress out, some players get so pent up with frustration that they end up doing the exact opposite. Only play with what you can afford and enjoy your time, we'll do our best to make it as pleasurable as possible for you!
What defines a successful live online casino, and player?
For the casino it has to be the dealers. I mean, what is the point in having a live operation if your dealers don't engage with the players and make them want to stay at the tables. Every casino has a different strategy for this, some prefer uptight and concise dealers, and we prefer relaxed and fun dealers. It is all down to your play preference, but I'm more than happy with the way we work!
My idea of success for players (apart from the obvious winning!) is someone who has fun no matter what the outcome, if they lose then they still had a great time, if they win then even better! With live dealer casinos I find that it is often someone who treats it as a local casino. We have players who play at certain times to speak with their favourite dealers, adding to their enjoyment and really making the most of the live and personal element!
How does Castle Casino treat problem and under age gamblers?
We take both problem and under age gambling extremely seriously; it is always at the top of our agenda. If a player has a query in regards to a gambling addiction they need help with it will instantly be processed to the top of the queue. We handle each case individually however we will always act quickly and clearly in favour of the customer's best interests. Often closing accounts permanently and offering after care support through various gambling charities we liaise with.
Under age gambling is something that has plagued the industry from the start; we do our best to combat it. The obvious step is to ask them there age, although that is never enough and most the work is done when payments are processed as this is the best indicator. We cross reference details with an anonymous database and perform extensive checks to the best of our abilities.
Of all your live casino games what is your most popular game?
Players spend longer periods of time at the live Blackjack table, due to the nature of the game. But the most played in numbers is definitely live Roulette, our players love watching the wheel spin!
Where do most of your players come from and how many active players does Castle Casino currently have?
Our main market is the UK, although we have players from all over the world play regularly, from South America to the far corners of Asia. We're just about to publish a press release on the best and worst payout rates separated by countries. So you'll be able to see which nation holds the best gamblers!
How do you see the face of online gambling in years to come?
I see it being a lot more regulated, although most countries have taken steps to control the industry, the knowledge applied has sometimes had adverse effects. For example the UK's stringent guidelines had the wrong affect and moved companies away; pretty soon it will all be refined and collaborated between jurisdictions a lot better.