Interview with John Geenen of Fruity Casa Casino
John Geenen, CEO of Fruity Casa Casino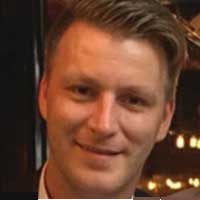 At the helm of things is John Geenen, current CEO of the brand. John has proven himself to be an expert in the field of SEO as well as brand development, website traffic growth and affiliate marketing.
John is really excited and passionate about the Fruity Casa project and has been very busy reinventing and improving the brand; putting a great team together and participating at the various affiliate conferences.
John's energy is contagious and inspires the Fruity Casa team and partners to envision a fantastic and profitable future for all parties involved. His focus is on transparency, high standards, profitable and long lasting partnerships.
I see that Fruity Casa Casino carries a duel license. What makes this country such as sought after destination for online casinos? In the past this jurisdiction's credibility (Curacao) has been tarnished by unscrupulous operators. What's your take on this and has a lot changed since then?
In my opinion, Curacao is known as one of the proven providers of responsible e-gaming services with over a decade of comprehensive experience. Being one of the first jurisdictions to regulate online gambling, Curacao has steadily developed into one of the most famous jurisdictions for online casino operators looking for trustworthy and credible environment for their players.
However, I totally agree on the fact that it's credibility endured some major blows in the last decade due to unscrupulous and dishonest casino operators. I'd like to take this chance in order to clarify that we strongly condemn such practices. At Fruity Casa we always endeavour to offer a fair, honest and fun gambling experience for all of our members.
What makes Fruity Casa Casino stand out in a market place that's extremely competitive and overcrowded?
At Fruity Casa we appreciate all our clients and constantly strive to improve an overall casino experience for all our customers. We always strive to keep our customers satisfied and make sure they are treated well. In the end, it is all about fun, fairness and satisfaction. Using those ethics as our base we distinguish Fruity Casa from all other casino operators.
How many casino games does the operator currently offer and which vendors' games are currently a hit with players? If I may ask what makes these games so appealing to players?
There are more than 400 casino games at Fruity Casa that range from the old classics to the flashiest new video slots from the best software providers in the business, such as Netent, Leander, BetSoft and many more. Currently Netent's video slots and live casino tables are a big hit among the players.
Netent is considered the world's leader when it comes to first-class gaming services. With a great team of enthusiastic live dealers, radiant HD streaming quality and low latency all players are basically assured of a superior casino experience. Players have full control, and can, at any time, change the view, chat functionality, audio settings and many more.
In the event a player has a dispute with the operator which course of action must he or she take?
In the event of a dispute between Fruity Casa and a player we'll always strive to find the best and fairest solution for both parties. In such events, we kindly ask our players first to contact our Support Department. It is very important that a player provides a full and clear description of the issue in order for us to investigate the case.
The majority of issues are solved by the Support Department. In the event of intrusive issues and disputes, the case will be redirected to an executive officer at Fruity Casa. He or she then will investigate the dispute and offer a suitable solution. The concerned player also can directly contact the executive officer with his/her questions or remarks.
Are progressive wins included in the withdrawal limit? If yes, how would a progressive win of $200,000 be paid out?
No, progressive wins aren't included in the withdrawal limit at Fruity Casa. However, all verified Fruity Casa players have a general withdrawal limit of €10.000,- per week. Our VIPS have no withdrawal limits. We also offer our players to request an increase of their withdrawal limits. We will then assay if the concerned player is eligible for an increase.
In any casino operation transparency is key. Are the casino games of Fruity Casa tested for safety regularly and by which firm? What's the average payout percentage for all its games?
Yes, not directly but indirectly by software vendors. For example, NetEnt's games and Casino Module are tested for randomness and fairness by several accredited independent testing institutes. This is a requirement stipulated by the gaming authorities in the markets where NetEnt works. Every year, eCOGRA (e-Commerce and Online Gaming Regulation and Assurance) also performs annual audits of NetEnt's software development environment.
Tell us a bit about the operator's promotional offers? How does the playthrough requirements attached to the sign up bonus work and how does the casino retain its regular depositors? Does it offer a rewards/VIP program, if it does how are high rollers compensated?
All new players at Fruity Casa get a 150% match up on their very first deposit up to €/$/£ 250 plus 10 free spins on Gonzo's Quest. The wagering requirement for the sign up bonus is set at 35 times the deposit and bonus amount (70xb). In addition, starting on the second deposit, we have an ongoing 10% deposit bonus on all deposits up to €/$/£ 50 per day. The wagering requirement for the ongoing deposit bonus is 35 times the received bonus amount.
Furthermore, we have weekly recurring promotions for all our players, such as 'Mondays Blues Buster', 'Mystery Bonus Must Have Tuesday', 'Break the Bank Wednesday' and the 'Weekend Cash Matches'. Most of the promotions are match up bonuses, but we also combine them with additional free spins on specific video slots. The wagering requirement can vary by promotion, but is mostly set at 35 times the received bonus amount. More details about these promotions can be found on our promotions page.
Customer support is the beating heart of any casino operation. How can players contact customer support and how long does it normally take before support responds to an email query?
Yes, I totally agree on that. All Fruity Casa members can get assistance in three different ways. First, all members can contact our Support Desk via mail. Second, all members can create a support ticket with a brief explanation of the problem or question. Please note that you have to be logged in to create a support ticket. Lastly, all members can communicate directly with one of our trained support staff via our Live Chat facility. The average responding time to an email query is between 8 and 12 hours.
What's the biggest payout the casino paid out recently? Where was the player from and on which game was it?
The most recent biggest payout was a total of 25.416 Australian Dollars. This player was from Australia and won this on Netent's video slot Flowers with a bet of 12 AUD.
Do you attend any conferences? Which ones are your favourite? What do you like about these conferences and what are the burning issues normally discussed?
Yes, we have attended three conferences with Fruity Casa last year, AAC, BAC & SIGMA. AAC & BAC are my favourites. We can't wait to attend LAC next February, because it should be the best of the best of all conferences, so fingers crossed. What I like most about these conferences is the fact that it is one of the most effective and direct way to market your casino brand. Most burning issues are of course existing deals which have to be upgraded and last but not least, closing some new and fruitful deals with affiliates.
Talking of conferences. What's the funniest thing that ever happened to you or to a colleague at a conference? Promise we won't tell.
I don't think you can keep that promise, but alright then ;). At the Berlin Affiliate Conference we had a cocktail guy and a sushi chef at our stand. The cocktail guy tried to impress one of these very beautiful promo girls. He was shaking the cocktail and his hips at the same time, but a bit too hard. He slammed the sushi chef and all of the sushi's fell over this girl. Everyone was laughing at the stand. Nice memories .
Do you have any role model/s or people you look up to in the iGaming industry and what have you learned from them so far? Where do you see the industry heading in another 5 years time?
I don't really have a role model in the iGaming industry to be honest. I am just trying to put up something different and unique in comparison with other operators in the casino niche. However, you always learn new thing from others and they also learn some from us.
My goal in about five years is to have Fruity Casa developed into one of the best and trustworthy online casinos of the world. Our aim is to offer each party an unique casino experience, big or small doesn't really matter. Everyone is welcome and will be received with open arms!