Interview with Samantha G of Grand Parker
Samantha G, Casino representative currently residing in the British Virgin Islands of Grand Parker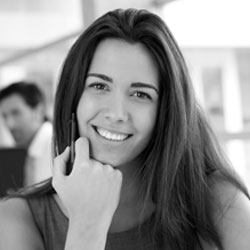 Samantha one of the live casino supporters was kind enough to grant us an interview. Thanks Sam
What do you like about Grand Parker Casino?
There's a lot to like about Grand Parker. It's a great place to work for. We have a great team that is passionate about gaming and delivering the best service and experience to our players. We really care about making sure that we're the best we can be.
We see that you have a duel welcome bonus offer, are you catering for a specific clientèle only e.g high/medium rollers?
Grand Parker is definitely open to any type of player, whether they're a big fish, or just a casual gamer. That being said, I think that Grand Parker does appeal a little more to the bigger players. But again, I think that any type of player would be happy here.
Of the two bonus offers which one is the most popular with players?
Our most popular welcome is the Slots bonus. Players get a 300% and two 250% bonuses for their first 3 deposits. It's a great way to really get a lot of extra money to play with. 
The biggest mistake players tend to make when they accept the deposit bonus, or any other bonus offer?
That's an easy one. Players don't realize that the welcome bonuses are going to be among the best ways to maximize their money. That is, the welcome bonuses are higher percentages than usual. I try to let players know to deposit as much as they can to really get the full value of these special opportunities.
Could you please give us an example of the wagering requirements for Grand Parker's Table Games offer?
Sure. The wagering requirement on our table bonuses is 30x (deposit + bonus). Additionally, for these bonuses, bets count $0.25:$1.00. So, for example, a player that deposits $50 for a 100% bonus would have a wagering requirement of 3000. Whenever a player takes a bonus, I always make sure that they understand the wagering requirement. 
Where do most of your players currently come from?
We've got players from all over the world, but I think a majority are from North America. However, we also offer Grand Parker in French, so we also have plenty of French players.
We see that Grand Parker Casino does not offer many progressives at this stage, will new progressives be added soon?
I'd say that is probably the case. I think that we're trying to get an idea of how popular they are and if they are something that players really want. If that's the case, you can expect to see us take steps to add them.
Would you describe the deposit and withdrawal options of Grand Parker as fast, medium or slow?
I'd say they are quite fast. Deposits are instant. Withdrawals are also very quick. Once a player has submitted his verification info for withdrawals (a security measure that we have to protect players) the withdrawals are completed very quickly.
Players who use Moneybookers (Skrill) can they cash out their winnings?
For sure! Players can withdraw their winnings regardless of the method that they choose to deposit.
The impact the UIGEA currently has on financial transactions for US-facing casinos?
It's definitely something that we've been keeping our eyes on. But we haven't experienced difficulties. At Grand Parker, it's still business as usual.