Interview with Mauro Orru of Jack Gold Casino
Mauro Orru, Head of Acquisition at Locus Gaming of Jack Gold Casino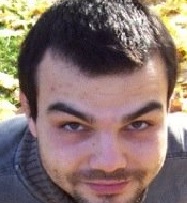 Started working in the real-money gambling industry for a few sports betting operators with focus on regulated markets outside of the UK in operations-related roles. Moved then into an acquisition marketing function and launched the casino and poker product as well as their affiliate programs before joining Locus Gaming at the end of 2012 and coordinate the customer acquisition effort on their new mobile, tablet and desktop casino, Jack Gold.
As an online casino what sets Jack Gold apart from its competition?
We built our casino using the latest technologies in terms of responsive design, automates customer journey and navigation on both touchscreen and mouse-led devices.
We set the business with customer experience in mind; we wanted a casino that reduces the hassle of registering and depositing to save time for what's really important: gameplay. To do so we have partnered with the best games developers and platform providers to create a seamless user journey, which has recently been acknowledged by Mobile Marketing Magazine which awarded us with the Best Mobile Site achievement in 2013.
How many games does Jack Gold offer and which software/s does it use to power its game library? How would you describe the graphics and customization features of the various games?
One of our biggest advantages is the fact that we are not locked into a single-provider offering and our platform allows us to integrate games from many different providers. This is the reason why we offer more than 50 games at any one time while some of our competitors do not currently do so.
We feature games from Realistic, Microgaming, Evolution and NextGen. We can tailor our offering extreme granularity as far as saying which device models can access what content and we do so to serve the appropriate Flash or HTML5 version of each game as well as customise the games list according to popularity and availability of titles.
We see that the site offers a live and mobile casino, tell us more about it?
We have started offering live dealer tables in May 2013 after striking a deal with Evolution Gaming, a leader in the sector that powers many major brands as well as our casino. We always had in mind variety and customers preference when choosing our partners and when we started offering live tables there were not many competitors doing so or able to offer full tracking to affiliates and partners on those games too, so we thought we'd take the punt and to date we have seen good traffic coming to our tables. We definitely encourage our partners to promote this type of games as the purchasing and frequency is definitely good on tablets.
Which promotional offers does Jack Gold Casino offer to new and regular players? Is there a max. bet rule attached to the deposit bonus?
Jack Gold Casino features a very rich bonusing system. Our new players are rewarded up to £1,000 or currency equivalent in bonuses between their 1st and 5th deposit, which is pretty good compared to most of the other casinos.
Our players can enjoy a wide selection of daily, weekly and monthly promos such as the Weekend Bullion (up to £150 in deposit matches on Fridays and Saturdays) as well as the Jack Anytime TopUp (a choice between £20 or £50 in deposit match bonus any day of the week) and the CashBack Jack bonus (up to £50 cashback in £5 increments for every £25 lost).
All of our bonuses have pretty generous wagering requirements and stake contribution % for different games types. Our promotions page on the site offers a very detailed list of bonuses and terms.
Does it offer a VIP Program? How does Jack Gold reward regular depositors?
Jack Gold Casino operates a proactive VIP system. What this means to our customers is that as soon as we identify the potential for someone to rip the benefits of our VIP scheme, we get in touch with them and offer them generous and customised bonuses. We encourage our customers to get in touch via phone, email or livechat may they wish to discover the scheme for themselves and what they can do to achieve a unique status in our Casino.
What advice would you give to new players?
The only thing I can honestly recommend any new player at an online casino is to make sure they only play with a regulated, responsible and thoughtful operator. All we care about here at Jack Gold is to offer an enjoyable gaming experience and we care for our players, through focused communications and customer care. We do not really condone operations were these principles are not key and we strongly recommend players to keep an eye on all these characteristics before putting their trust in an operator
Which deposit and withdrawal options are popular with players? What's the daily withdrawal limit? How long does it normally take before a withdrawal is cleared and which verification documents are needed?
Our customers seem comfortable with credit and debit card payments - we use datacash to process those which guarantees high security standards. We normally process all withdrawals on the same day and they reach our customers by the 5th working day. The withdrawal limits change according to currency but tend to be equivalent to £10,000 and exclude progressive jackpot wins.
Are progressive jackpots included in the withdrawal limit? If so, how would a progressive win of $50,000 be paid out?
We don't include progressive payouts in the daily limit. They would be paid in full as soon as the withdrawal is requested and within our normal processing times.
How would you define fraudulent game play?
We always keep an eye out for things like Martingale system and bonus abuse especially on free money offers, as well as monitoring activity from riskier areas.
What do you like/dislike about the online gambling industry? If you can change one thing about it what would it be?
Without wanting to sound a bit too radical on this, I really think the abundance and diversity of regulatory frameworks poses a few too many issues for operators and players alike. I think we are at a point now where the regulators should start agreeing on measures to centralise the licensing and auditing process allow customers in more jurisdictions to enjoy products equally rather than push operators to set up more expensive operations and diversify their offering where not beneficial to the user.