Interview with Dimitri Cloots of JackpotCity
Dimitri Cloots, Casino Manager of JackpotCity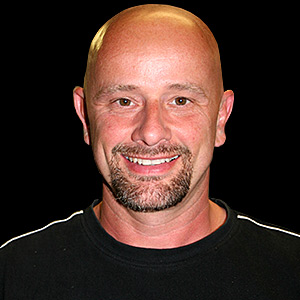 Dimitri answered some of our questions as to how JackpotCity operates and what makes the online casino tick. Thanks Dimitri
What prompted you to join the online casino industry?
Very interesting prospects and a lot to learn.
What do you like about JackpotCity Casino?
I like the choice of 2 sign up offers, I also like the layout as it is very refreshing and purple represents the colour of richness. The name kicks in nicely. 
The most popular promotion/s players tend to go for?
Happy Hours, minutes to spin it (that is for the Dutch region) and weekend offers.
The biggest mistake players tend to make when they accept the welcome bonus, or any other bonus offer?
Read the terms and conditions, it is something they don't do. It is about the wagering conditions.
What advice would you give to new and current players?
I recommend them to come online and ask questions about the hot games and to get some game advice, to get max play fun and a chance to win.
What defines a successful player and online casino?
That is for me the player that wins and loses and has a balance between his fun and loss and can continue playing. You know what they say, the best players are the ones that know when to stop.
How would you describe the wagering requirements for the welcome bonus of JackpotCity Casino, could you please give us an example please?
By depositing €100 you have to play through €5000. This seems much but it is the total sum of your playing per bet, so it goes quickly.
Which casino games are a hit with players and why?
We have a choice of more than 450 games: there is likes of many. The new games are always a hit and then of course games like Thunderstruck II, Immortal Romance, definitely because of the graphics a lot of players tend to play those ones.
Which deposit and withdrawal options are currently popular with players?
Ideal and credit cards. The player has his PMOP (preferred method of payment) but that will be only used with VIP's. The other players will be paid source to source (example: paid back to their deposit method)
In the event of a player dispute what procedures must the player follow?
A player can with a dispute find out per chat what needs to be done and see if he can't be helped then and there. The agent will take the necessary steps, depending on what the problem is.
The player can write an email and state what the problem is, with proof.
He can also log a complaint with Ecogra . http://www.ecogra.org/Contact.aspx