Interview with Amy Bergue of King Solomons Casino
Amy Bergue, Affiliate Manager of King Solomons Casino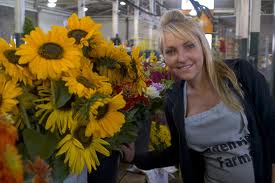 Amy, one of the friendly staff at King Solomons Casino Casino was kind enough to grant us an interview. Thanks Amy
Amy lives in Mauritius
What prompted you to join the online casino industry?
I started my career in Sportsbetting, then dabbled a bit in online Poker and Bingo before moving on to online casino gaming.  The online casino industry is quite a challenge and once the bug bites there is no going back.
What do you like most about Windows and King Solomons Casinos?
Windows and King Solomons Casino have been around for a long time and have made their mark in the industry.  I like the fact that these brands have established themselves as reputable and trustworthy online casinos and players feel secure in playing there.
The most popular promotion players tend to go for?
The cash back promotion is by far the most popular offer since it allows players to recoup part of their losses and enjoy additional gaming time without having to dip into their pockets.
The biggest mistake players tend to make when they accept the deposit bonus, and any other bonus offer?
Unfortunately many players do not take the time to properly read the bonuses terms and conditions before they start playing. This gives rise to some unfortunate situations which are very frustrating for them.
What advise would you give to new and current players?
My advice to players is to give a try to as many games as possible before settling on one.  Windows and King Solomons Casino offer a wide variety of games and new additions are brought to the portfolio on a regular basis.  By trying out various games players will definitely find the one which suit them best.
What defines a successful online casino, and player?
A successful online casino is one which offers players a safe and stress-free gaming experience, one with a variety of payment options, short processing delays when it comes to players' withdrawals and a professional, friendly and round the clock support.  A successful player is one who can find such an online casino.
How does Windows Casino treat problem and under age gamblers?
Windows Casino is intransigent when it comes to responsible gaming.  Player protection is paramount and the casino has measures put in place to prevent under age members from accessing the casino and compulsive usage of the software. Amongst these is the use of sophisticated systems to verify and track minors who are attempting to play at the casino and strict rules to prevent compulsive gambling.  A full section of the website is dedicated to player safety and a set of rules and advice are available to players (http://www.windowscasino.com/uk/safety.aspx).
If a player has a dispute what course of action should he/she take?
In the case of a dispute, the first course of action would be for the player to try to sort out the matter directly with the casino.  If that does not prove satisfactory to the player however, he or she can direct the complaint to recognized and respected entities who can act as intermediary between the player and the casino in order to come a resolution which will suit all parties.
How many active players does King Solomons Casino currently have and where are most of the players from?
King Solomons Casino has been offering its services to players since 1998 and is active in a lot of markets.  We do not have a definite figure when it comes to active players since the numbers change almost on a daily basis.
If there's one thing you could change about the online gambling industry what would it be?
The online gambling industry could benefit enormously if there were regulations put in place such as the opening of markets to licensed Casinos.