Interview with Gerard Wallace of Lucky Nugget
Gerard Wallace, Live Chat of Lucky Nugget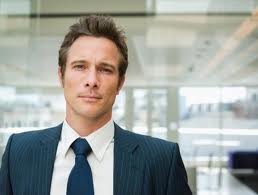 Gerard Wallace offers us some insight into the day-to-day operation of Lucky Nugget Casino. Thanks for answering our questions Gerard.
What prompted you to join the online casino industry?
The online casino is a very fast paced industry with cutting edge online technology. These two factors were the main reasons that I decided to join this exciting industry. 
What do you like about Lucky Nugget Casino?
Lucky Nugget emulates a typical land-based Vegas style casino, where we believe in providing a professional, fun and entertaining gaming experience for our players. I like the fact that this brand perfectly resembles that exciting and lucky feeling of walking down the Vegas Strip!   
Popular promotion/s players tend to go for?
At Lucky Nugget, we strive to provide players with promotions that we believe they will enjoy! We recently ran a Crack the Vault promotion, where we gave players the opportunity to Crack the Casino Vault with a 5 digit code; the correct combination would open the vault and the player would win $5,000. We found that players love this promotion, as it gave them the opportunity to win – without necessarily having to deposit. Players also love our weekly purchase match promotions, where we match the players' deposits over the weekend, giving them an increased bankroll to better their chances of hitting a big win!
The biggest mistake players tend to make when they accept the welcome bonus, or any other bonus offer?
I believe the biggest mistake that players tend to make is that they bet too big in comparison to their deposit increment. Players' bets sizes should be in line with their deposit increments as this will give them the opportunity to sustain their bankroll and enjoy more value for money.
What advice would you give to new and current players?
Set yourself a budget to play with and know when to cash in – winners know when to stop! 
How would you describe the wagering requirements for the welcome bonus of Lucky Nugget Casino, could you please give us an example?
In layman's terms, the wagering requirements are quite simply 50 times the player's deposit amount. If a player decided to deposit $100 and received a $100 welcome bonus, he/she will be required to wager $5000 ($100 deposit x 50) in order to flush their bonus balance. At Lucky Nugget, we don't believe in restricting the player from cashing in and give our players the opportunity to cash in at any time! Our wagering requirements are only in place for a player to convert their bonus balance into cash. 
Which casino games are a hit with players and why?
Games that provide an entertaining gaming experience with bonus features and free spins. A typical example could be a game like Thunderstruck II – where the graphics are enthralling and the game gives the players plenty of opportunities to win with the entertaining bonus and free spins features. 
Is Lucky Nugget committed towards responsible gambling?
At Lucky Nugget, we employ a fully reputable self exclusion programme and abide by eCOGRA's Responsible Gaming Requirements. We are fully committed and support Responsible Gaming and encourage players to play for entertainment and not a means to make money. Keep track of the time and money you spend while gambling. 
What deposit and withdrawal options are currently popular with players?
VISA and MasterCard provide the most convenient deposit options for players, while the web wallets such as Neteller and Moneybookers will always provide an alternative safe and secure deposit mechanism for players. We've also seen an increase in direct bank transfer deposit options, such as POLi for Australian and New Zealand players. Depending on the player's choice of deposit option, this directly impacts how they choose to withdraw. A player who has deposited with VISA for example will likely choose to be paid back to their VISA cards, while they are welcome to choose alternate payment options such as direct bank transfer, cheque payment or payment back to their web wallet.
In the event of a player dispute what procedures must the player follow?
We encourage our players to contact our service desk, who are available 24 hours a day, 7 days a week – our agents are fully equipped to deal with these queries and are waiting to attend to your query. We feel fully confident that we will amicably resolve all disputes, but encourage players to contact the relevant regulatory bodies should they feel that their dispute has not been adequately resolved through our support team.