Interview with Alicia Glow of Miami Club
Alicia Glow, Affiliate Manager based in UK, London of Miami Club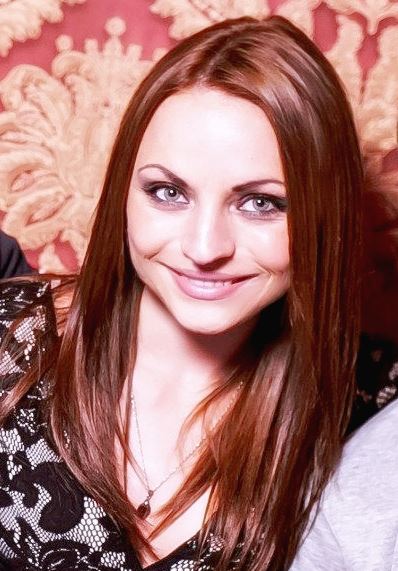 Alicia Glow, affiliate manager of Miami Club Casino accepted our interview request and answered some questions that will allow you to gain an insight into the casinos operation. Thanks Alicia
We see that Miami Club Casino is new to the online gambling space, what makes this casino so unique? 
I knew it's going to be a top class casino from the day I saw its first design sketches. I was so excited to see this elegant concept LIVE – playing the world's favorite Vegas Tech games!
When first rumors about a new WGS casino were spread, I remember reading on forums so many positive and enthusiastic comments coming from skilled players – veterans of the gambling world – that made me even more confident in our new brand's absolute success.
The big advantage is, Miami Club is one of the newest casinos available today, yet it's already trusted by all our players – existing and new ones, cause the majority already has a good experience with us at Miami's sister casinos – Sloto'Cash and Desert Nights.
Here, you'll find the same friendly and professional support team that's been serving our customers for years. I keep in close touch with them and it's always nice to hear all the great feedback they receive from players on Miami Club. Our goal was to make them feel "Wow" as soon as they land on Miami's homepage, and make it even more surprising every next moment they play here.
So YES I can say it loud – Miami Club Casino is indeed a unique place to play at, because the atmosphere here is designed for you to feel as unique and special as our most valued player.
We invite you to try it yourself, enjoy the amazing experience playing at Miami Club!
The most popular promotion/s players tend to go for?
That's a good one, as we really don't keep a specific promotion going on for too long (except the basic match bonuses on first 8 deposits). Our Promotional Team comes with new offers all the time, so that the player never gets bored choosing a promo for his next shot of luck.
The biggest mistake players tend to make when they accept the deposit bonus, or any other bonus offer?
Some players won't check the terms of the given bonus, such as restricted games or maximum bet size. GOOD NEWS is that at Miami Club, most of our promotions have NO max bet per spin, NO max cashout and restricted games are generally listing only European Roulette (unless otherwise stated). I'd say – Perfect Terms to win Big Time!
How would you describe the wagering requirements of Miami Club Casino and could you please give us a detailed example? Could it be used to play table games?
Easy to follow on and complete.
The wagering requirements at Miami Club are far from demanding or capricious.
For example: a bonus offers a 100% match. If you deposit $50 into your account you will receive an additional $50 bonus giving you $100 to wager with.
The wagering is only 20x Deposit+Bonus ; No Max Cashout, No Max Bet. No restricted games except European Roulette.
The other games can qualify a certain % towards meeting the wagering requirements, the chart with them is offered on the site, while Slots qualify 100%.
So yes, table games can be played with this bonus as well; they qualify 20% towards wagering.
How does the casino's rewards point system work? 
Reward points are earned while wagering and their rate depends on player's VIP level – the higher the level, the more points you get as you wager! There are 6 levels you have to reach one by one to get the most out of it. Comp points are paid automatically into your account based on wagers from the previous day.
Does Miami Club have a self-exclusion option available to players who've wagered more than they intended to? 
Yes, definitely.
Our casino is a place of entertainment and we actively promote gaming responsibly, therefore on request we will close a customer's account for a minimum period of 6 months, during which time it will not be possible for the account to be re-opened for any reason. During this period of self-exclusion we will not distribute any promotional emails and do all we can to prevent new accounts being opened.
Which casino games are very popular with players and why?
The popular games at Miami Club for this month are: Mile High, Mulligan Poker, Big Time, Funky Chicken and Pai Gow Poker.
Why? Mostly due to their high payout percentage, there've been indeed lucky players hitting big on these games lately!
Where do most of the casino's players come from and how many active players does Miami Club currently have? 
Of course the most traffic we get comes from US, as Miami Club is very friendly with them :)
It's been a little more than a month since we've launched the casino, but we already have thousands of active players.
Which deposit and withdrawal options are popular with players from the United States? What is the maximum cash out amount?
US players can deposit quickly and conveniently with all major credit cards. There are no limits on how often they can use their card. Also, they can use QuickCash (Western Union and MoneyGram) – this option should be soon available for withdrawals as well.
For now, we offer our US members free wire transfer available on amounts over $350, maximum amount is $2000 per week for their first withdrawal and thereafter $4000 per week or as per mutual agreement with their personal account manager.
In the event a player has a dispute with Miami Club Casino which procedures must he or she follow?
Every case is individual and we treat it here accordingly, always looking for the best compromise that would satisfy both parts.
Important is for the player to get in touch with us as soon as possible – they can do that by email or contacting Live Chat Support, and their inquiry will be taken care off immediately. If at any time the player is not satisfied with our support services they can contact the Casino Manager directly by email (provided on the website)
 I am positive any issue will get solved in the shortest terms possible, as it is a time-proof that here, at Deckmedia, we really care and want our customer to come back to our casinos more than just once.