Interview with Rouben Brösen of Monaco Aces Casino
Rouben Brösen, Chief Operating Officer and head of the affiliates manager team of Monaco Aces Casino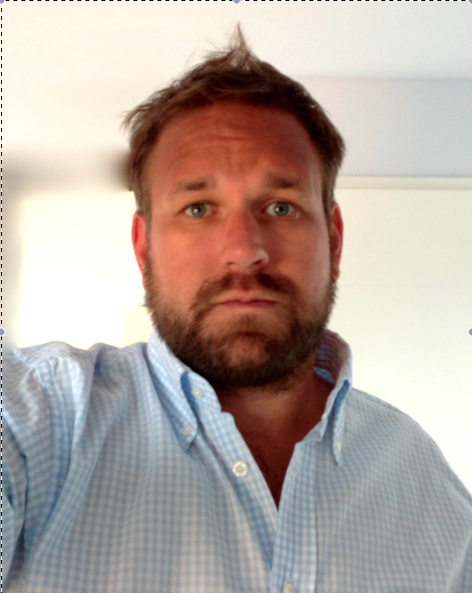 Rouben has many years of experience in the online gambling industry, he was kind enough to grant us an interview. Many Thanks Rouben
What makes Monaco Aces casino so unique and in which jurisdiction is it licensed? Is it a white listed jurisdiction? Why do you say so?
First of all with regard to our Team; we are a young team highly motivated to grow this business and offer our customers a safe platform where they can enjoy some of the most modern games on the market. We offer incredibly realistic games every single game supports Full HD full screen mode.
A player can completely dive into the game, and have almost a real casino experience. And even more valuable - we are really open to our players I think that in the past we have proved that critics from players have always been welcome and as far as it was possible we improved things in the way some customers demanded.
Monaco Aces is licensed in the Isle of Man, one of the most reputable online gambling jurisdiction in the world. Its supervised by the Isle of Man Gambling Supervision Commission who licenses and regulates all gaming operators licensed on the Isle of Man. The Isle of Man is a white listed jurisdiction.
How long has Monaco Aces been online now and where does most of the site's customers come from?
The site went online in August 2012 but was completely changed and redesigned in January 2013 and since then shows our successful new layout. Most of our customers are from the UK, Australia, Germany, followed by Latin American players.  
Which software provider powers Monaco Aces' gaming platform? How many games does it offer and how would you describe the graphics and animations? Does it offer any customization features in its games?
The Casino runs currently under Viaden software and is suitable for PC and MAC. We are planning to expand and take more third party games on board in the near future.
Currently we are running 100+ games, all Full HD and in Flash version. Many of our slot games provide custom made features like extra bonus games or special doubling up rounds etc.
The great thing about these games is that we really offer something special, something not too often seen on the market, the software is fresh, young but at the same time professional and graphics are extremely realistic. All our Games run very smooth and we get many customer feedback, telling us that they like the Casino as we are not running the typical software which 85% of the other Casinos run. The graphics are spectacular and I would say that Blackjack and Roulette have some of the best graphics on the virtual market.
Which games are popular with customers? What was the biggest payout amount recently and on which game/s was it. Where was the player/s from?
To be honest we don't see any particular game that stands out, it really changes from week to week. I think this is due to us still being relatively new on the market with a different product to other internet casinos. Players tend to try all of the games. Of course you find the ones that play Blackjack others Poker or Roulette and others only play the slots but I would not be able to tell you right now which is our most popular game.
We see that no progressive games are offered, any particular reason for this?
Well that's a good question to be honest and it has a simple answer. Our software provider cannot offer us any progressive games at this stage. As mentioned before we are also planning to take on board several third party provided Games and additional progressive Games will also be part of that.
Can you please list the welcome bonus package Monaca Aces casino offers new players? Give us an example of how the wagering requirements for this bonus works? Which games contributes towards the completion of the wagering requirements?
Right now we are offering our customers up to 500 GBP/EUR/USD/AUD for Free if they sign up and claim their Bonuses. On their first and second deposits, players can claim our 100% Bonus up to 200GBP/EUR/USD/AUD and on the third deposit our players may claim 50% up to 200 EUR/GBP/USD/AUD.
Bonuses can be played through, by playing any casino game. The bonus points cleared, however, will depend on the game played.
For clearing bonus requirements, bonus wager multiplier is equal to 30 times. Thus, a player is required to make a $30 bet per $1 of his bonus.
For instance, if a player makes a deposit of $30 or the equivalent*, he can claim a bonus of $30 or the equivalent* to his user account for the total of $60 or the equivalent*. To be able to cash out the bonus amount the player is required to wager on the total of $900 or the equivalent*.
In order to see the other listed wagering conditions I would like to ask the readers to visit the following link: https://www.monacoaces.com/bonus-terms/ this will explain even more in detail all our current wagering conditions.
Aside from the welcome bonus which other promotional offers does the site offer its current players?
We have quite a lot more bonus options but apart of the ones, I will be listing below, we are continuously offering different bonuses to our existing customers. We think that the retention work is one of the most important parts on this business and we want to make sure that players enjoy coming back to www.MonacoAces.com. So one day, people get the chance to claim another 100% bonus, another day they receive a free money gift and again on other days we offer a jet-surf or an Ipad etc.
Our permanent Bonuses apart of the Welcome Bonuses are: VIP Bonus, VVIP Bonus Manager Bonus, Tell A Friend Bonus, Loyalty Bonus and Claim your own Bonus in which we offer the customer to tell us his thoughts about how to set up a bonus, we evaluate the option and will then either give it green light or not.
How does Monaco Aces reward its loyal customers?
We reward our loyal players continuously with special Bonus promotions such as 100%- 150% deposit bonus options as well as with free gift cards here and there. We are planning to expand this operation and concentrate even more on this matter so shortly you will hear more about this.
Which deposit and withdrawal options does Monaco Aces casino offer? Please name the various withdrawal options, how long does it take before a payment is processed? What is the maximum withdrawal amount a player can withdraw at any given time?
This is a tricky one as well. The time frame often does not depend on us but more on the actual payment providers. This is the reason why we tell our customers that a payout my take from 24 hours to 10 days.
If a customer wins less than 3.000,00 EUR/GBP/USD/AUD in one month there will not be any delay from our side, sometimes payments reach to our players in a question of minutes. If a player actually wins more than 3.000,00 EUR/GBP/USD/AUD he will be checked by the Isle of Man money laundering department and we will request some additional docs to the player, again it does not depend on us how long these guys take to check all the docs. We know it is frustrating sometimes for players having to wait several days for their money but we can guarantee that if a player presses pay out, it get's processed by us straight away.
The different deposit and payout options are: Neteller, Skrill (moneybookers), Visa, MasterCard and Ukash. We are considering to increase the actual amount of PSP´s but for the moment we thought these are the most known ones on the market.
We have a maximum winning amount per day which is 30.000,00 EUR/GBP/USD/AUD. We also have a maximum transaction amount which is 10.000,00 EUR/GBP/USD/AUD but we don't have a maximum payout limit. Players may cash out all there money in one day, bearing in mind that the transactions need to be in steps of 10k´s.
Is Monaco Aces' software audited regularly? Which software features does the internet casino use to protect a player's personal information?
Yes we are indeed audited on regular basis. The Isle of Man is a very strict territory and controls every single step we do. All our games are certified and tested on regular basis and the complete financial background is checked by the responsible governmental department as well as by the Isle of Man Gambling Supervision on regular and irregular basis.
When we set up the Casino it was important for us, that our customers feel safe playing at our casino. There is nothing worse then having the feeling that machines or games are not running perfectly. So we decided to go for the Isle of Man license in order to give the customers at least a slightly better feeling of safety. These checks and controls are really tough sometimes and very time consuming but we have the feeling that we are doing the right thing and don't run any risks of being accused of any fraud. So all in all it is the right way to go in order to protect customers but also ourselves.
In reference to the software features that we use in order to protect our customers personal details I can say that:
1. The access to player's personal information is available to only limited number of people in the company (mostly support).
2. Further the access is protected by several passwords which allow our staff to see several stages of information only.
3. All payment details are encrypted and stored on a separate secure server.