Interview with Kristian of Mr Green
Kristian, Live Customer Support of Mr Green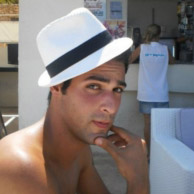 We thought it would be interesting to interview an employee of Mr Green Casino, to show that internet casinos are more than just a game on a computer screen and that actual flesh and blood individuals, such as ourselves, work there. Kristian, one of Mr. Green's casino support staff was kind enough to answer our questions. Thanks Christian
What prompted you to join the online casino industry?
I had only played poker online once in a while and didn't know much about online gambling, I got into the industry purely by chance and luck. I graduated from school in 2008 and got a call from a friend working for a big betting company at the time and he asked me if I was interested in moving to Malta and working for them. I agreed, and I'm still here and still love it.
What do you like about Mr Green Casino?
Being an emotional person I always felt a bit too involved when people told me they had lost too much and were down on their luck in my previous casino jobs. However Mr Green has a responsible approach and actually encourages players to limit their possible losses and is more about having fun which in turn makes me proud to work here.
The most popular promotion players tend to go for?
Free spins and deposit bonuses with low wagering requirements.
The biggest mistake players tend to make when they accept the deposit bonus, and any other bonus offer?
The most common mistake is not reading the terms and conditions of the promotions and bonuses. I know no one ever reads instruction manuals to anything (including me), but in the casino environment it is important to do so. Sadly 99% of the time there is no such thing as free money in this world, and when an offer sounds too good to be true, then it usually is.
What advice would you give to new and current players?
To current players I would say if you have found a casino that values you as a customer, offers regular loyalty rewards and you feel comfortable using, stick with it. New players I would advise to do some research about different kinds of casino licenses and find out which ones are considered trustworthy and which ones are considered "shady". Also new players should be aware that when casinos request confirmation documents upon big deposits or big withdrawals, the procedure is there because of the law and to protect the players information, the common misconception is that this is done to make the withdrawal process more difficult or that casinos are trying to use personal information for their own ends, which is not the case.
What defines a successful player?
A successful player is someone who plays for fun, who sometimes loses, who sometimes wins but his gaming habits never impact negatively on the quality of his life or financial situation.
How does Mr Green Casino treat problem gamblers?
Mr Green gives the players an option to limit their deposits during the account creation process already. Also the site has a lot of information and contact details to independent organizations who offer help for problem gamblers. The support team is also trained in how to handle this type of players.
Since Mr Green Casino caters mainly for European players where do most of your players come from?
Most of our players come from Sweden.
How many active players does MR Green Casino currently have?
We have about 10 000 active players, this number fluctuates both ways on depending on the month.
If there's one thing you could change about the online gambling industry what would it be?
In my opinion all casinos should me more transparent, this would give the industry a better reputation and also establish trust between customers and the casinos.