Interview with Jan Maarten Lubbers of Nederbet Casino
Jan Maarten Lubbers, CEO of Nederbet Casino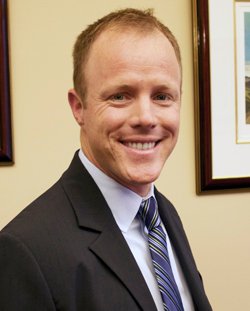 Already since my childhood, playing games has been an obsession for me. I grew up with very competitive and fun loving parents, so we played for example a lot of Yahtzee, Monopoly and lots and lots of other games.
We were also playing card games and eventually that became bigger and we even started competing in regional and national tournaments. I already befriended a lot of games-fanatics in that period and throughout my life I have always had a lot of people that are passionate about games around me.
So it was clearly a logical step for me to study Game Theory in Leiden and when I finished that, I got a job fairly quickly at a gaming hall. Those were still big in that time (2000's), but the internet and smartphones had already started taking over.
After a few years of 'getting my hands dirty', I was ready for more. Then I got an opportunity from Nederbet: they were looking for somebody that could translate the live games into an online environment. With my experience, I jumped right in and the rest is history.
Now I'm responsible for one of the most successful online casino's in Western-Europe – and especially in The Netherlands. Since it's an online job, I can work 90% of the time in Barcelona, from where I manage everything from online marketing to testing our new games. I could advice everyone to get an online job, so you can work your own times and therefore manage your life a lot easier than with a 9-5 office job. Oh, and the weather and atmosphere in Barca is obviously just the best.
Did You Know
Nederbet was the first online casino in The Netherlands that offers not only slots, but also poker and a sports book?
The name Nederbet originates from 'Nederland', the Dutch name for The Nederlands? And that 'Nederland' means something like: 'The Low Countries', because great parts of The Netherlands are below the water mark.
Nederbet also has a large fan base in Asia? They love the 'Dutch Decency', as they call it!
How long has Nederbet Casino been in operation now? What sets this online casino apart from its competition?
We just celebrated five years of Nederbet, so the casino was founded in 2010. Well, we already had a casino long before that, but only in 2010 we started using the name Nederbet – because it's a strong, Dutch and recognizable name.
Before, we operated as HollandPoker and NederCasino. When we merged the two brands, we choose for Nederbet. And we've not regretted that decision for a second, 'cause Nederbet is now a familiar brand in the online gaming industry.
The first thing that really sets us apart is our incomparable product. We offer games from NetEnt, from MicroGaming and BetSoft, but you can also join us for a game of poker (on iPoker) or even try your luck with sportsbetting (a cooperation of us with Tain).
Second, the fact that we are always available for players to contact us. The mail is checked 24/7 and we try to solve problems as quicky as possible. Our goal is to solve every issue that arises within 24 hours after the first contact.
The operator offers a robust collection of casino games by top vendors. How would you describe the game graphics and animations in these games and what makes them so popular with players? Which vendors' games stands heads and shoulders above the rest?
Let's be honest with each other: the games of NetEnt are one of a kind these days. However, operators as MicroGaming and BetSoft are not far behind and I believe the toughness of the operator market will only improve the situation more and more for the players.
Operators are already very creative with their new games and I believe that with virtual reality the casino experience will one day be the same in your home as in the casino itself. A game I personally love at the moment is Gemix (https://www.nederbet.com/slots/gemix). It has a CandyCrush-vibe too it, but with CandyCrush you can only lose money – while with Gemix you can win huge jackpots!
In your expert opinion what are the biggest challenges that currently face our industry? Do you think that the industry's credibility has been tarnished by unethical cyber casinos? What are the tell-tale signs of a reputable operator?
The biggest challenges for our industry are and will always be: safety and privacy. For real casino's safety is important in terms of preventing being robbed, for us as an online casino we need to be really strict with the games. Every operator needs to offer 100% random games and it's a real disgrace that some operators have cheated at this.
I do feel the industry's credibility has been tarnished (and that's frustrating for a company that has been honest from the start), but I think we can overcome these issues.
As we speak we are in discussions with a couple of other online casino's, if it's possible to work on a model where licensing will be done by one institution worldwide.
I'm not sure if there are clear tell-tale signs of a reputable operator. I think it's the other way around: most scammers do give away tell-tale signs, a reputable operator doesn't. So that's the tell-tale sign, I guess!
The promotional offers of any casino is key. Can you give us a run-down of the site's promotions and which promotions tend to 'stick' with players? How can players claim the sign on bonus, and what are the bonus terms?
The best offer we have for completely new players are our Free Spins. Every week we pick a new slot, where new players can get Free Spins.
We've already offered them on Starburst, South Park Reel Chaos, Jackhammer and many more. What players also really appreciate, is the First Deposit-bonus when they join us via our Free Spins-promotion. Because when we're giving away Free Spins, you can even earn more Free Spins by making a deposit!
Also our most loyal players tell us they love these bonuses. Almost every week a deposit will gain you 22 Free Spins on a slot we picked for that week. That's 22 spins… for free! Our sign-up bonus is also widely appreciated, with 100% up to €100 for players from Western-Europe.
If I may ask, how does the Nederbet Casino attract and retain its high-value players?
Unfortunately, I cannot disclose too much information in this area, but we do highly appreciate our high-value players. They get higher and extra deposit bonuses, while also having the possibility to contact one of our player managers 24 hours a day if any question may arise.
What advice would you give to new players? Does the site monitor 'high risk players and if a player has a gambling problem which course of action must he or she follow?
New players must first try our 'Play For Free'-mode and learn a bit more about the online gaming world before diving into it. Then try our Free Spins and get even more familiar how playing with real money feels. Of course then you should make a deposit and try your luck.
We monitor high risk players and we block players that we suspect have problems. If you as a player have a gambling problem I advice you to contact a local gambling institute that can help you overcome these problems.
How many progressive jackpots does the casino currently offer? What's the biggest progressive payout to date and are progressive wins included in the withdrawal limit?
At the slots we have twelve Progressive Jackpots at this moment. There are however also jackpots with Caribbean Stud, so you could say we have more than twelve Progressive Jackpots. The biggest progressive jackpot pay-out in an online slot game is €17,880,900!
At Nederbet a pay-out like that would be transferred as soon as possible – we don't work with withdrawal limits. But it's not that easy to transfer almost 18 million euro! I really hope we have to do something like this soon.
Tell us a more about the site's live casino games?
As I mentioned earlier, online gaming will become more and more 'real'. In the near future, your online experience will feel like you are really in the casino. The live casino games are already a big step in that direction and with virtual reality and other possibilities it will get even better.
Presently we offer Live Casino Games from two different operators and I really love to play both of them. The interaction with the dealers and the other players makes it so much more fun and it also feels like it's a more honest games; because I can really see the deck being shuffled.
I noted that only a handful of internet gambling sites post the average payout percentage (RTP) for all their games on their webpages. Is the RNG of Nederbet casino tested for transparency and safety often and by which firm? Which slots machines have the highest RTP (name 4) at the moment?
At Nederbet we are close to 97% Return to Player. Also, the RNG has to be checked often: we have to provide public audits by eCOGRA on a monthly basis. The slots that reward the best are Blood Suckers, Kings of Chicago, Simsalabim and Devil's Delight.
Mobile gambling is the future. Is the site mobile responsive and does it have a special promotions package for players who wager from their mobile devices?
I advise mobile players to use m.nederbet.com, instead of the classic www.nederbet.com environment. The view there is a little bit more compact, so easier for your smartphone or tablet. The bonus package for mobile players is the same as for our desktop players.
I know it's still a very long way off but when you retire one day, how would you like people to remember you?
Haha, I hope it's not that far away to be honest! Professionally, I would like to be remembered especially as a honest and good boss and as an important influence in the industry. How cool would it be if we could centralize things as licensing and RNG-checking?! But first, I want to keep on building Nederbet and making it truly the best casino in Western-Europe!