Interview with Mark Podd of Royal Panda Casino
Mark Podd, Company Director of Royal Panda Casino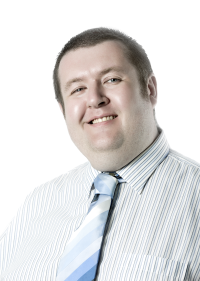 Prior to entering the online casino business, I had been working as a journalist in the United Kingdom, reporting on video games. In 2012 I moved to Malta to report on the online casino market, which was my first job in this business. I joined Royal Panda's board of directors last year, helping the company to launch the casino in March.
We see that Royal Panda Casinos' mascot is a panda, any particular reason for this? How long has the site been online now and what's its main selling point to players?
In a market like online casino, it's important that people can see quickly and clearly what you're all about, and that's why we went with the royal panda as our mascot. Obviously, pandas are popular the world over, but in a lot of countries and cultures they're directly associated with fun and having a good time. So really that's why we went with a royal panda – to highlight that when you play at Royal Panda, you'll have a royal good time.
And that really is the core principle for us. When someone chooses to play at Royal Panda, our aim is to make sure they feel like they're receiving better service, better value for money and a better experience than they would at other online casinos; that they feel valued as a customer, irrespective of whether they've been playing with us for 20 minutes or six months.
Tell us more about Royal Panda's promotions, especially the ''Space Promotion'' and how did management come up with this ingenious idea? Has it been a hit with players to date?
We wanted to do something completely different – something that you can't find elsewhere – because our promotions really come back to that core principle of delivering a richer experience than other casinos do . Every online casino out there offers free spins – but only Royal Panda gives you the chance to win a space trip worth $100,000 with them.
Starburst is one of the most popular slots out there, so we already knew it's a game that people love to play. So the question then became "how do we enhance that playing experience for Starburst players?" And that's where the space trip came in. For starters, the prize itself was really amazing and very exclusive. Even with the commercial flights available now, it's probably going to remain the ultimate luxury for the vast majority of people during our lifetimes.  
Accessibility was a key point, too. Regardless of whether you were betting with the lowest coin value or the highest, you were potentially never more than a single spin away from winning it. It's just a shame nobody did! But it was a very popular promotion for us.
But at the same time, it's not just about the big, flashy promotions for us. For instance, when the new Aliens slot launched a few weeks back, we commemorated it by running a competition where players could win the excellent Aliens Quadrilogy DVD box set. And over Easter, we ran another competition where you could win chocolate eggs for a whole year. Okay, none of those things will ever grab the headlines, but it's still nice to treat our players in that regard.
Does Royal Panda Casino offer a VIP program, how does it work and how does the site reward its loyal customers?
Absolutely. Our VIP program forms the top 'diamond' tier of Loyal Panda, our reward program that's launching soon. When it comes to our VIPs, we already offer a comprehensive, tailored service that covers a wide area of incentives: personalised bonuses, exclusive tournaments, invitations to special events, more free spins to test out new games – that sort of thing. And that's on top of the other perks Loyal Panda will soon be offering.
The bottom line is that we want our VIPs to feel as welcome and pampered as possible. So it's a side of the business we take very seriously indeed.
But we feel it's important to reward all of our players, regardless of their bankroll. Whenever you place a bet, you'll earn points. You'll then be able to redeem those points against everything from free spins and deposit bonuses, to iPhones and Royal Panda merchandise in the Loyal Panda Shop.
Another thing we're doing is handing out random, personalized rewards to loyal players. Let's say you're really into roulette, and a new roulette game launches that we think is worth checking out. Well, we'll see you like roulette from your gaming patterns, and if you're a loyal player, we may decide to give you some play money for it, just so you can get to know the new game.  
Also, Loyal Panda is multi-tiered, based on your loyalty. So the more you play with us, the better the perks. But regardless, of which tier you're in, the general idea is to ensure it makes you feel valued and appreciated as a Royal Panda player.
Royal Panda offers numerous games powered by Microgaming and NetEnt software. Which games offer the best return to the player (RTP)?
Right now, we've actually had some pretty big winners on games like Hot Ink (97.50%), Mega Joker (99.00%) and Jack Hammer (97.00%).
Still – although it's not related to the RTP, strictly speaking – we do have a really cool feature tailored specifically to help those chasing that big slots win: hot and cold slots. This enables our players to search for slots that are currently spilling out cash (hot slots), and those that have been hording money, and now are overdue a big payout (cold slots). All you do is decide on a payout amount and whether you want to search for hot or cold slots, and you'll see the results.
How would you describe the casino's progressive jackpot network and how does it work? Are progressive games included in the daily withdrawal limit? On a scale of 1 to 10, how volatile are the progressive jackpots?
We offer some of the biggest names out there, including Mega Moolah, Arabian Nights and The Dark Night. I'd also like to add that progressive jackpots are not included in the daily withdrawal limit, so if you hit the jackpot it can be paid out in full, at once.
As far as volatility is concerned, that depends on the slot machine in question. The Dark Night for instance is considered a high/medium volatile progressive jackpot slot: obviously the Mega jackpot won't be won every week, whereas the Minor and Mini jackpots usually pay out several times a day. Even the Major jackpot pays out once every few weeks. As with the rest of our games though, our jackpot slots are selected in such a way to ensure we offer a nice mix of games, including volatility.
Are the live games popular with players? What makes them so unique?
They certainly are popular with a lot of our players, and it's one area we have exciting plans for in the future. I can't really talk about that in great depth at the moment, so all I'll say for now is that you'll be able to enjoy high-quality live casino action on your mobile in the not-too-distant future, courtesy of Royal Panda Mobile.
As for why they're popular, I think it really boils down to personal preference. Sure, some people like to play at a quick pace, and for them, RNG games are the way to go because they're quick. But there are other players for whom the atmosphere is just as important as the outcome. Perhaps they like seeing real cards being put down on a real table, or the clattering noise when the ball hits the roulette wheel. Perhaps they like the sight of a real table. Or maybe they enjoy talking to the dealer. That's what live casino is all about.    
The daily withdrawal limit is €/$5,000, will this amount be increased within the foreseeable future? How long does it normally take before a withdrawal is cleared?
One of our targets is to ensure the time between you requesting a withdrawal and actually receiving those funds is as short as possible. Withdrawal requests are processed daily (even during the weekend), and we've also been fortunate enough to be able to select a payment partner with truly global reach.
We've been happy with the results so far. If the request is straightforward and we have all the information we need, we can even have the funds transferred to the player's bank account the same day as the request is lodged. A great example is a player from Finland who landed a big-ish win a few weeks back. He chose to withdraw his winnings more-or-less straight away by bank transfer, which happened to be on a Saturday. Well, due to the speed at which our system works, the funds actually arrived in the guy's bank account on the Monday.  Some stories about that particular win can be found on a well-known casino player forum.
And that's not the only instance of this. Another one of our players who posts on the same forum regularly also told of how she received her money within seven minutes: "Money received within 7 minutes without any docs ". Obviously, the time required can vary depending on the payment method being used, whether documents are required, and so forth. But it's something we take very seriously, and we're happy to throw down that gauntlet to our competitors and challenge them to beat that.
With regards to the withdrawal limit: we don't have any plans to increase the €/$5,000 daily withdrawal limit at this point in time. But if we do, we'll be sure to let you know.  Looking at the competition, it's our belief that the current limit is still pretty competitive.
Online gambling is about transparency. What's the casino's current payout percentage for its games? Which firm audits Royal Panda's software? Will the audit report be posted on the site in future?
We like to be straight and clear with our players. That's why we make every effort to explain things in relevant places on our website. A great example is the deposit process, where we explain the available deposit bonuses to you, and give you the option to select or decline a particular bonus.
And should you accept a bonus, you can also see from your player account how you're progressing towards meeting the wagering requirement.
Our average return to player is approximately 97-98%.  Being licensed by Malta's Lotteries and Gaming Authority means both ourselves and our software providers (NetEnt and Microgaming) have to undergo stringent auditing procedures, both at the point our licences are awarded and through subsequent compliance audits. And should players want more information about our licences, all they need to do is click the LGA logo at the bottom of every page on Royal Panda, and they'll be forwarded to the relevant page on the LGA's website.
 As we only launched in March this year, we haven't had a chance to subject our software and website to an independent audit as yet. But if and when we do, it will obviously be published on the Royal Panda website.  
I must admit the 'Space Promotion' is a hit and going to be very difficult to beat. In an extremely crowded market place, which new promotional offers will Royal Panda offer its players in future?
There are several new promotions in the pipeline. We've actually just launched our next big promotion, Go Bananas in the Bahamas. After the thrill and excitement of the Space Trip promotion, we thought it'd be nice if our next promotion offered people the chance to relax. Which is why we're giving them the chance to win an all-expenses-paid trip for two to a top resort in the Bahamas.
All they have to do to win is play our Wild Water slot for real money, attain the highest combination of that week, and they'll go into the final draw to win the prize. So this one will have a winner, guaranteed.
Beyond that, our plan is to stick to much the same mix of regular and one-off bonuses and promotions we currently offer. It seems to be a mix our players have responded positively to, and as long as they're happy, we're happy.  
If you'd like to add anything about Royal Panda Casino that we haven't covered in this interview you're more than welcome to do so. On behalf of the team I thank you for granting us an interview.
I would say come over and check out Royal Panda. It's been created by people who not only have years of professional experience in online casino, but also have a genuine passion for it. And Royal Panda is really the embodiment of that love – and we think that's something that's important to the player.
Likewise, we're always looking for ways to improve the service we offer. We run monthly usability tests to see if we can identify areas where we improve our online casino and to strengthen our brand. And we're always delighted and grateful when we receive suggestions from our players as well.
Finally, I'd also like to mention our customer service team, who are our first point of contact with our players. Because of this, we've spared no effort to ensure it offers the best service it can. Everyone, from the customer service manager to the agents who our players ultimately converse with, has been vetted by Royal Panda's top brass as part of their job application. And just to ensure we didn't rush things, we actually had the customer service department up and running more than six months before Royal Panda's launch on 10 March. So please do feel free to talk to them – even if it's just to say hello.
And naturally, try a few of our games. After all, you could win a trip to the Bahamas!