Interview with Dan of Silver Oak Casino
Dan, Affiliate Manager of Silver Oak Casino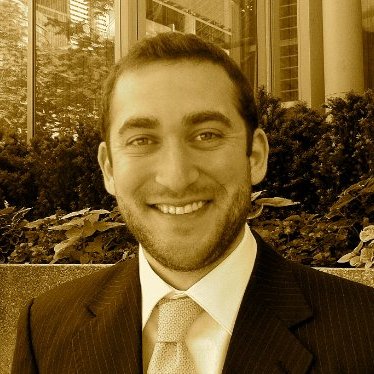 Dan is the go-to man at Acerevenue, the affiliate arm of Silver Oak Casino. In his spare time he enjoys reading books on SEO, spending time with his girlfriend and playing video games.
Silver Oak Casino has been blacklisted all over the place. Please tell us how the site plans on remedying the situation and its future plans?
Saying Silver Oak has been 'blacklisted all over the place' is really a bit unfair. Yes, we've had some hurdles to overcome, but in truth, these hurdles have to do with issues from the past relating to our sister company, The Virtual Group. With both Silver Oak (and those brands under the Ace umbrella) and The Virtual Group, we've worked diligently to resolve past issues and we continue to strive to improve. Where Silver Oak is concerned, I believe you'll find issues to be few and far between. Given our deep volume of players, our complaints are truly minimal. Further, we have one of the most impressive retention rates amongst U.S. facing casinos. This would not be true if we were operating unfairly.
I see that Silver Oak is licensed in Costa Rica. This jurisdiction is renowned for its rogue casinos why here and not in Curacao for example?
How does Silver Oak attract new customers and retain regular ones? Does it offer a VIP program, cashback incentives and can players earn comp points on selected games?
http://www.silveroakcasino.com/centurion/ - this is our Loyalty program for Silver Oak Casino.  
*We also proactively offer free chip incentives, and redeposit bonuses all the time to keep players happy and interested in our games.
Since Costa Rica virtually offers no player protection which procedures must the player follow in the event of a payment dispute?
Players have multiple avenues to draw from, should there be any sort of dispute:
Ask to have the dispute escalated with the casino, directly. On occasion, just having a fresh set of eyes examine things can make a difference. Send an email, thoroughly explaining the issue to: [email protected] There is a special team in place set to investigate in an unbiased, objective and fair way, any disputes. With this, there are outside, industry professionals working with our casinos to ensure players are being treated fairly.
Players can contact RTG's Central Disputes Services, which will also examine player records and will work with any RTG-platformed casino in getting to the bottom of any dispute, objectively and fairly. Of course, there are also sites such as Casinomeister.com and Askgamblers.com, which can step in and work towards resolving any disputes players may have. With both sites, we have a designated representative available, to dive right into any query there may be.
Which security features does the site use to protect a player's personal information?
The Silver Oak Casino Group processes thousands of secure transactions every day and offers several different deposit methods including the most trusted names in the industry such as Visa, American Express, Click2Pay, NetTeller and many others.
All credit card details are stored on servers protected by the latest firewall security to prevent unauthorized access. Our network security team works tirelessly to keep Silver Oak the safest and most reliable online casino.
Which deposit and withdrawal options are popular with players from the United States? How long does it normally take before a withdrawal is cleared? What is the maximum withdrawal amount/limit? Which verification documents are needed?
Withdrawal times generally stand at 7 - 10 days for approval and then an additional 7 - 10 days for the actual processing. If a player is making a withdrawal of $200 or less, or has received a bonus of 100% or less (or no bonus at all), they would qualify for an express withdrawal, which would cut the approval time down to three business days.
There is no limit on the withdrawal amount a player may make (subject to terms and conditions, if there is a bonus in play), however, in most cases the maximum payout in a 7-day period is $2500, due to processing limitations.
Our requirements for documents are essentially the same as most other casinos: Current, valid photo i.d. (drivers license or passport), current utility bill, photo of both sides of credit card used (if a credit card was used) and a fax-back form, which we provide the player with.
What's the biggest mistake players normally make when they sign up at Silver Oak? How many active players does the site currently have and where are the bulk of its players from?
The biggest mistake players make when signing up, or at any time for that matter, is not reading and understanding the terms and conditions. All too often, players will come through, winning, but realizing once attempting a withdrawal that they did not follow the terms and conditions.
As far as the actual number of active players, this is something we would not discuss in a public setting and I'm not certain other casinos would, either. What I will say is that we do have a high volume of active, satisfied players (well into the thousands) with an exceptional retention rate as proof of this.
Does Silver Oak offer betting/session limits and a self-exclusion option to problem gamblers?
Yes we do. If you wish to set limits or have yourself excluded, you can email us and we'll set those manually for you, and/or deactivate your account.
Does the site offer a ''Live Casino? If so, tell us more about it?
Yes, we do.  We currently have Live Dealers for blackjack and roulette.
If you have anything to add about Silver Oak we haven't covered in this interview you're more than welcome.
I'd just like to reinforce the fact that Silver Oak is a solid, stable, well-run casino with thousands of happy players.  Understanding the terms and conditions of this and any other casino is what is foremost.  Our customer service is stellar and I'm genuinely proud to be working with this casino and all those under the Ace umbrella.