Interview with Lucas Godwin of Video Slots Casino
Lucas Godwin, Affiliate Manager of Video Slots Casino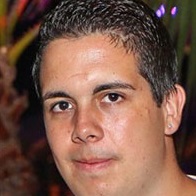 I've started to work with Video Slots in April 2012, which is a year
after the now ever growing real casino online had been launched. My
previous experiences in the gambling industry was as a casino site
manager in a land based casino gaming parlour. This was sort of my
foundation of where I learnt the basics of how slots work, among other
game types, what paylines meant and so on. Although I felt that, the
role itself was quite limiting in terms of what I can do and how I can
contribute to the industry itself being in a land based casino site.
So as you may have now discovered I prefer something more challenging.
As an online casino what makes Video Slots so unique? Is Curacao a reputable gambling jurisdiction?
I think that the various features on site such as the searching for
games filters, RTP's - game payouts page, along with its crisp & easy
to navigate design optimised for players to have their best real
casino experience in entertaining themselves at our casino.
VideoSlots.com surely is one that stands right out from the rest of
the crowd. This is without mentioning the extensive game library
available and the many depositing and withdrawal methods available
with a wide range of accepted currencies and topping it off with
unique offers such as the cashback rewards promotions, casino races &
more.
Taking all that and adding truly innovative minds that are constantly
striving to become a globally known and respected brand within the
online casino industry, where continuous hard work is performed in
order to reach these highly set goals, with more games, more payment
options, exciting promotions and offers in order to continuously
enhance the player's game play experience, you can definitely see why
VideoSlots.com is one to keep an eye out for.
Re. Curacao – Yes, it is a reputable gambling jurisdiction even though
it may not be looked onto as highly as others. Moreover, apart from
the curacao license, we're also just in the final stages of the
process of getting the Maltese LGA gaming license very shortly.
How many casino games does it currently offer?
Videoslots.com currently offers over 640 Games, from various game
suppliers such as Microgaming, BetSoft, Yggdrasil, Nyx, Play'nGO,
Nextgen, Multislot, Cryptologic, Genesis, Leander, Quickspin, Rabcat,
Push, 2By2, Big Time Gaming, Wagermill & Aristocrat, on the desktop
version, and over a 150 games on the Mobile Casino.
What's the biggest payout Video Slots paid out recently, on which game was it and where was the player from?
One of the biggest most recent payouts was of €100,000 won on Greedy
Goblins by a player from Finland.
Tell us more about the site's promotions. Does it offer a VIP program and how does it reward loyal game play. How would you describe the play-through requirements attached to the deposit bonus?
Sure, starting off we've got a no deposit bonus of 11 free spins being
rewarded to players upon signing up at VideoSlots.com. The free spins
can be used on the game Rook's Revenge. The free spins are
automatically added to the player's account after their registration
has been completed. This offer is valid for new players registering
from Sweden, Finland, Great Britain, Australia and Canada. Max
cash-out from the no deposit required free spins is €10.
Secondly we offer a 100% match welcome bonus up to £/$/€ 200 or
2000Kr. The wagering requirements for the WB are just 20x bonus only
which makes it easier for the players to play through the wagering
req. The bonus is paid out in 10% increments - meaning if a player
receives a $100 bonus, 10% will be released to the main account
balance every time they wager $200.
On top of that, we also offer a £/$/€ 10 or 100Kr Free Cash on first
deposit. This offer is valid for players residing in the following
countries: Australia, Canada, France, Finland, Germany, Great Britain,
Italy, Netherlands, Norway and Sweden. There are no wagering
requirements on the £/$/€ 10 free cash if it is taken with the 100%
match bonus and also no max cash-out.
Should one want to take the £/$/€ 10 free cash alone without
activating the 100% match welcome bonus, then it just incurs a WR of
only 2 x bonus with no max cash-out too.
Yes, at VideoSlots.com we reward our loyal customers with 25% Casino
Cashback Every Week!
Now, unlike other casinos, which pay cashback based on player's
losses… We pay Cashback on Wins too!
So, regardless if players win or lose, they will receive 25% Cashback
On All Spins in our game categories – Video Slots and Slots. Plus
cashback money has no wagering requirements & no strings attached –
it's simply an earned real cash prize right in the player's account.
Players will be sent an email as well as a text message to their
mobile phones notifying them about their cashback received as soon as
it is paid to their account. Furthermore, players earn cashback every
day, every week on all their bets in our Video Slots and Slots games.
The Cashback is paid to the player every Friday with one week delay.
ie; If you are playing during week 1, the cashback will be paid to you
on Friday week 2.
The amount of earned cashback can be followed within the player's
account under "My Casino Cashback" statistics which are updated every
day.
N.B.: This offer cannot be combined with any other bonus or
promotions. If a player activates or has an activated bonus, then no
cashback can be earned until completion or failure of the bonus or
promotion.
On top of receiving cashback when playing at VideoSlots.com, players
will also be automatically inside our casino races competing to
advance on the leader board for real cash prizes.
We have 4 Casino Races each month – 1 every week. Currently holding a
monthly prize pool of £/$/€16,000 here each of the casino races will
reward the TOP 175 Players, though that will be increasing as of May
to £/$/€ 20,000 Monthly Prize Pool and will reward the top 235 players
who have collected the most spins with real cash prizes accordingly to
their position on the leader board. Here again, the prizes rewarded to
the players are totally wagering free and do not have any restrictions
at all.
Problem gambling is a scourge that plagues gambling in general. Does Video Slots have a responsible gambling policy in place?
Yes, at VideoSlots.com Responsible Gaming has always been taken very
seriously and it is of high priority to us that all of our players
feel safe and play responsibly, and that there's the help and tools
they need available right when they need them.
So in order to truly help out our players, apart from the standard
"Lock account x days" where our esteemed customers are able to lock
their account for a specific amount of days with the change taking
immediate effect, and the "Deposit Limit" option where players are
able to set how much they can deposit during a 24 hour period. When
the limit has been reached the player will get a message which informs
them that their deposit limit has been reached and they will not be
able to make any further deposits. Video Slots has now brought yet
even more options that players can take advantage of in regarding to
responsible gaming.
First new option is the – "Set Loss limit". Here players are able to
set how much they can lose in a 24 hour period. When the limit has
been reached players will get a message which informs them that their
loss limit has been reached and that they will not be able to place
any further bets. Players can adjust their loss limit, and the change
will automatically take effect after a period of seven days. If a
player would want to decrease his/her limit, the change will then take
place with immediate effect.
Second new option is the – "Set Wager Limit". With this option players
are able to set how much they can wager in a 24 hour period. When the
limit has been reached they will get a message which informs them that
their wager limit has been reached and they will not be able to place
any further bets.
It is good to keep in mind that wagering money does
not necessarily mean losing them. ie; A player could easily have
wagered €100 while their balance only changed with €5. In the majority
of the cases, players would most likely prefer to use the Loss Limit,
although we feel that it is also a viable option to be able to offer
the Wager Limit should any players wish to use it. Players can change
or remove their wager limit, and the change will automatically take
effect after a period of seven days. If a player would want to
decrease his/her limit, the change will then take place with immediate
effect.
Third new option is the – "Set Time-out limit". With this option
players are able to set a time limit on how many minutes they actually
want to be able to play before their game play is completely
interrupted. This is yet another viable option for players'
responsible gaming.
We want all players to have the best possible time whilst playing at
VideoSlots.com. Therefore this is why we always ensure that players
will have options to be able to play with what they can afford to lose
and minimise the risk of exceeding their limits.
All these self-setting limits can easily be accessed once a player
logs in to his/her account by simply going to "My Profile" and
clicking on the "Responsible Gaming" button which is found on the left
hand side menu.
What are the biggest mistakes players normally make when they sign up?
Biggest / most common mistakes players normally do when they sign up are either:
– Entering the wrong mobile number or country code
– Entering incorrect email address
– Forget to activate their welcome bonus from within their player profile
– Ask for free spins when the free spins bonus have been already
automatically activated to the player's account upon registration.
(when they're signing up from the eligible countries).
What's the maximum deposit/withdrawal amounts? How long does it normally take before a withdrawal is cleared?
The maximum deposit amount is 10,000 per transaction, although
multiple transactions may be done & the maximum withdrawal amount is
10,000 per transaction as well as per month.
Cash-outs are generally done instant within the hour or 2. Although on
site it states that it can take up to 24 hours. Although as I said,
our cash-outs are quite fast, and done usually much less than the max
time frame given.
Should a dispute arise regarding payment, which procedure/s must the player follow?
In the rare event of a dispute regarding payment arises, the players
should contact our support team via either live chat or email, or they
may also request a call back, and the issue will be taken care of and
solved as soon as possible.
From which country are the majority of the players from?
The majority of the players at videoslots.com are from Sweden,
Finland, Australia, UK, & Canada.
We'd appreciate it if you can give us a glimpse with regard to the site's future promotions?
After having recently launched Aristocrat and Yggdrasil Gaming as
software providers, the Norwegian Kronor as our latest added currency,
a new invoice type payment method which is SMS-Bill, and a site
feature which is the Game Payouts page showcasing all of the games'
RTP's where players can view the Actual or Theoretical %'s of the
games, we're now eagerly looking forward on launching our next
software provider at our casino which is NetEnt.
Along with NetEnt, amongst our next upcoming plans are an even more
upgraded game search filter system, a unique gaming concept, new bonus
offers including free spins and more exciting new site features which
I can't reveal much as of yet, though you can rest assured that I'll
keep you posted with all the latest news and current happenings going
on at VideoSlots.com. :)