Interview with Shayne Lambie of Virgin Casino
Shayne Lambie, Affiliate Manager of Virgin Casino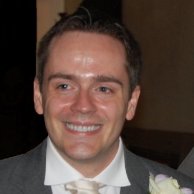 Shayne is the Affiliate Manager at Virgin Casino and was kind enough to take the time and answer our questions. Thanks Shayne
He is based in London, UK
What prompted you to join the online casino industry?
I'd been interested in Casino for many years before working within the industry. Casinos have always offered tremendous entertainment value. You truly appreciate this when you walk around the MGM Grand Casino in Las Vegas and see the joy on people's faces. People thrive on the Vegas atmosphere, but ultimately the majority of people are there to experience the thrill of a real life casino. This is very much a similar experience online for many, including me. If you can't make Vegas, we bring it to you!
What do you like about Virgin Casino?
Virgin are renown for the way they approach their products, in a fun and innovative way. Virgin Casino continues this in fine form by offering a multitude of slot games (over 300 and counting!), along with weekly and monthly promotions, and boast an incredible 24 hour customer support team. Also on the subject of games, we endeavour to release a new one each week.
The most popular promotion players tend to go for?
We take promotional activity very seriously and try to diversify our promotions as much as possible. Although when it comes down to it, casino players love a good deposit match, free spins or a credit to their balance.
Common mistake/s players tend to make when they accept the deposit bonus or any other bonus offer?
Like with any other contractual agreement the most common mistake is generally not reading Terms & Conditions properly. It's important that everyone reads our general terms and conditions along with any specific to any event or promotion entered into. We are here to help if there are any queries though!
What advice would you give to new and current players?
Enjoy the experience of playing the many types of casino games on offer. To get your bearings and to give a greater understanding of what you are about to play, the majority of our games offer a demo play version.
What defines a successful online casino, and player?
A successful online casino keeps its players entertained and happy and ensures a safe and secure environment is kept at all times.
A successful casino player is someone that sets personal limits and wagers within moderation.
How does Virgin Casino treat problem and under age gamblers?
However entertaining casino play is, you have to ensure that all employees as a collective group are aware of elements that can turn into more negative aspects. For instance we abide by a very strict opt-out policy, whereby if a customer wants to stop using us we suspend their account and ensure that no promotional material is sent to them. As for under age players, a number of checks are enforced upon registration.
If a player has a dispute what course of action should he/she take?
Our customer service team are available 24 hours a day all year round (yes even on Christmas Day!). We have one of the most knowledgeable customer support teams ready to help our players. If they're not keen on phoning in, they have the added convenience of being able to chat to our team via real-time Live Chat.
Does Virgin Casino cater more for British or European players and where are most of your players from?
As the Virgin brand is a household name in the UK, this is naturally our target market. We do accept players from certain European countries, but this is dependent on the legislation rulings at the time. Always check our terms and conditions or ask one of customer service team on live chat for the latest exclusions.
If there's one thing you could change about the online gambling industry what would it be?
The perception of it. I often get a very mixed response when I talk about what sector I work in. Some find it interesting, whereas some look at me as if I am the devil himself. Sports Betting, Casino play, Bingo and even playing on the National Lottery are all forms of entertainment and that is what they are all marketed as. We promote fun and long lasting entertainment as you would expect from a Virgin brand.