Interview with Sofia Curtis of WinTingo Casino
Sofia Curtis, Promotions Manager of WinTingo Casino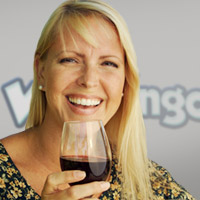 About 8 years back, I was working for an ad agency based out of the UK which covered both above and below the line media, one of our more recent and bigger clients at the time was a gaming brand. Their budgets were always the largest, and promotions the most appealing! After managing the relationship for over 2 years, curiosity got the better of this cat. I made a small leap of faith and never looked back!
What attracts players to WinTingo Casino? 
In today's dynamic online environment there is an endless selection of casino brands to choose from – the sad reality is that 9/10 of these brands create a very negative experience for their players, by tying them down to bullish wagering requirements & unfair limits to withdraw bonuses/earnings. They create a false sense of security in giving them bonuses which they cannot withdraw. There is no concern for player experience and the result is a frustrated player with a poor overall experience.
At Wintingo, our highest priority is to create a safe and positive environment for our players – we understand that without them, there would be no us. We removed the red tape surrounding bonuses – players receive real money cashback, into their account, in real time, for every single deposit they make at Wintingo. This is without wagering requirements or limits to withdraw.
Is WinTingo licensed in a white listed jurisdiction? Why would you say so?
Yes, Wintingo is licensed under the Isle of Mann, arguably the strictest gaming commission in the industry.
We see that the internet casino makes use of various software providers any particular reason for this? How many games does the site currently offer and how would you describe the game graphics and animations of the games?
The reason for multiple providers is to give our customers a larger selection of different platform providers in the convenience of one location. The goal is to try and offer as much variation as possible in order to cater to the different players and player preferences. The site currently offers more than 350 games in total.
The games are all from tier 1 platform providers including Microgaming, NextGen Gaming, Genesis Gaming, Push Gaming, JPM and various others. The graphics and animations are extremely high quality – this coupled with the mathematics behind each game, make the player experience nail-biting and breathtakingly fun. Each and every game has been tested by independent 3rd parties including TST, eCogra and the Isle of Man Gaming Commission.
Are progressive games included in the withdrawal limit? If so, how would a player be paid his/her winnings in the event of a progressive win?
No, progressive winnings are paid out in one lump sum.
The deposit bonuses of WinTingo Casino is unlike any bonus we have ever seen before. What makes it so unique? 
I touched on this briefly earlier – the #1 priority at Wintingo is to ensure a safe and enjoyable environment for our players. Extensive research was invested into understanding what a casino player values the most and the result is a revolutionary reward plan which can only be found at Wintingo.
The general jist is, a player receives 65% real money cashback into their account, in real time without any requirement to receive their bonus or restriction on withdrawals. They will receive up to 30% cashback on every single deposit they make thereafter. The bonuses and earnings are stored in the player account, should they log out, this amount is saved until the next time they login.
Which promotional offers does the site offer to its regular players and does it have a VIP program? How does it work?
Promotions are one of the things that make Wintingo such an exciting and lucrative brand to play at. Aside from our standard cashback promotion, we also offer daily ongoing promotions to our players.
Every Monday, 1 lucky player wins an iPad mini. On Tuesday's 1 slots player will walk away €800 richer. On Wednesdays every player gets double cashback on their first deposit of the day.
Thursday's is "King of the Tables" where 1 table games player wins €1000 cash on top of their regular earnings. Friday means players can earn on accumulated €1500 on their first 3 deposits of the day, playing any of the new games in the casino. Saturday we offer 100% cashback on the first deposit of every player & last, but certainly not least, Sunday's accumulator means players can walk away with €1500 cash from their first 3 deposits!
Which security features does the site employ to protect a customer's private information?
We use the same encryption technologies that are used by banks and other financial institutions that work online (SSL 128-bit Secure Socket Layer (SSL) technology). That means, if you feel safe with your bank, you can feel safe with us. Needless to say, this is the top level of online information security available in the world today.
We don't spare a dime when it comes to protecting your information and your privacy. In addition, our gaming servers are hosted in the Isle of Man data centers and offer the most secure hosting environment in the market. Other operators that host within the same data center include Pokerstars and Paddypower.
Can you name the deposit and withdrawal options that are popular with players? What is the withdrawal limit per transaction? How long does it normally take before a withdrawal is cleared?
The most popular deposit and withdrawal with our players is credit cards, this includes VISA, Mastecard and various other popular bank cards. A lot of our players also prefer to use Skrill and Bank transfer. The withdrawal limit per a transaction is $4,000 or currency equivalent. With credit card withdrawals, these can take up to 4 business days to be processed; this is once the KYC requirements have been fulfilled as required by our Isle of Man license. Alternative payment options such as Skrill, Neteller and various others take up to 48 hours to be processed. 
If a customer sends an e-mail to the casino how long does it normally take before an operator responds to it?
What's the funniest thing that ever happened to you during your employment in the online casino industry?
About 4 years ago, I was offered to sail around the Caribbean on an all-expense paid, private yacht, with one of our high-rollers. The offer was awfully tempting, but the idea of being in the middle of the Caribbean with someone I'd never met before was a bit too risky for this ol' Gal!