Interview with Gareth O of OnBling
Gareth O, Live Support of OnBling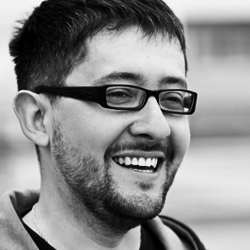 Gareth O. one of the live support employees at OnBling Casino was kind enough to grant us an interview.
What prompted you to join the online casino industry?
Getting into the online casino industry made a lot of sense for me; I love casino games and I've been doing internet-related work for quite some time. Basically, I combined two passions of mine and found the perfect job.
What do you like about OnBling Casino?
It's a great place to work. We've got a great team at OnBling and that really impacts the casino overall. When you've got people who love where they work, you'll have happy customers too.
The most popular promotion/s players tend to go for?
Well, there's the welcome bonuses—they are really great. I think the most popular one might be the Slots+ bonus which also includes blackjack. 
The biggest mistake players tend to make when they accept the welcome bonus, or any other bonus offer?
I think the biggest mistake that players make is not getting in contact with customer support when they're just getting started. We have so many different bonuses and promotions that players might not always keep track of what the best offer for them is. 
What advice would you give to new and current players?
That's easy. I would tell them to make sure to maximize the bonuses. What I mean is that when we have a one-time 400% bonus, they should deposit as much as they can to get the most bonus money out of it. After all, bonuses like that only come around once in a while.
Where do most of your players currently come from, and is OnBling popular with US players?
It's hard to say where most of our players come from; we're international and have tons of players from just about every place on Earth! We definitely are well-represented in the US and Canda.
How would you describe the wagering requirements for the welcome bonus offer at OnBling, could you please give us an example?
It is the amount that a player must bet before withdrawing his winnings. It's calculated by adding the deposit amount and bonus amount, then multiplying the total by 30 (our standard WR). I usually ask if the players understand and if they have any questions. It's important to me that our players understand what the wagering requirement is, and why we have it.
Which casino games are a hit with players and why?
Obviously slots are huge. We also have a lot of players that are into the tables too, especially blackjack and roulette.
Your highest payout to date and on which casino game was it?
The highest one that I've seen so far was for over $100,000. It was on one of the Real Series Slots; I think the game was Aztec Treasures. 
Is OnBling committed towards responsible gambling?
Absolutely. We have a policy on responsible gaming that is enforced strictly. I'd say that fair and responsible gaming are two core beliefs of everyone at OnBling.