Interview with Kate Garber of Yachting Casino
Kate Garber, Affiliate Manager of Yachting Casino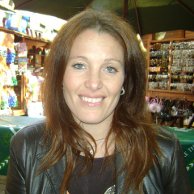 Kate,an employee of Yachting Casino was kind enough to answer our questions. Thanks Kate
Kate lives in Malta.
What prompted you to join the online casino industry?
I began working in the online industry in 2005 pretty much by chance, and I just went from there, I absolutely love what I do, and have made many friends and relationships along the way, i would not give it up for anything.
What do you like about Yachting Casino?
Yachting casino is a very classy brand, i was first attracted to the design, the professionalism, and of course all it has to offer, being the promotions, VIP Loyalty and Customer Service, and more. It was a more serious and stylish casino then what i am used to seeing, and the games are a-lot of fun, software is clean and good, I enjoyed it.
The most popular promotion/s players tend to go for?
We do have our standard promotions that don't change, however we have weekly promotions that change all the time, as well as exclusive Tournaments that we hold with our affiliates for players, so we have such a variety its really hard to make such an assumption.
The biggest mistake players tend to make when they accept the deposit bonus, or any other bonus offer?
Well not too sure why you would consider it a mistake, the bonus offer is there for the player to enjoy, our only regret is when players only come through to take advantage of the bonuses and then do not actually enjoy their game play past this point. Our depositing players are serious and have been with us for a very long time, so our casino is enjoyable we have no doubt about this, we have an in-house Retention Manager who is very focussed on making our players feel special and well taken care of.
What advice would you give to new and current players?
I would advise any new players to really give the casino a real try, there is a-lot of excitement and promotions happening weekly, we are a professional and focussed team, and we really do have the players best interests at heart. We try to make it as fun, clean, easy and exciting as possible, our CS are at hand around the clock and no doubt our retention Manager Francesca will take great care of them as they move up the ranks and get the taste of the sweet life as our VIP clientèle are experiencing.
Would you say your deposit and withdrawal options are fast, medium or slow?
We do try to never with hold a player or affiliates funds, as we see no reason to prolong this without reason, so our payouts are very timely unless we have reason to hold funds whilst looking into the situation.
How do you see the face of online gambling in years to come and would it be legalized in the US? If it's legalized would Yachting Casino enter the US market?
It's really hard to tell what the future holds for Online Gaming, Legislations are popping up all over the place and we are experiencing an industry where constant change is becoming part the parcel, that being said I think everyone would love the US to be included again, and given the opportunity one would definitely participate.
Is Yachting Casino committed towards responsible gaming?
Yachting Casino as well as our other brands and hosting company are most certainly committed to responsible gaming, one would have to be in order to be taken seriously, and it is not our goal to see anyone or any institution fall short because we were lacking the necessary information and facilities for them.
In the event of a player dispute what procedures must the player follow?
In the event of a player dispute, essentially it would escalate from Customer support to Management right away. And management would then take care of it without hesitation, however should a player ever feel they are not being given the proper treatment then they are always welcome to contact me directly and I would be happy to assist in resolving the issue immediately.
Where do most of Yachting Casino's players currently come from, and how many players does the casino currently have?
Well whilst I am not really at liberty to be giving such information out due to the player discretion and privacy, I will tell you that we have a really great response from Europe and are looking forward to branching into other areas, players and affiliates seem happy and content with us, and we feel confident we have taken a move in the right direction.