5 Reasons Why It's Safer To Gamble Online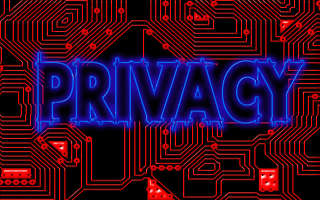 Internet gambling has been around since 1994 and it's not going to go away any time soon. To be honest it has come a long way since its "gung ho" days.
The industry is better regulated than ever before, players are more educated and operators are more inclined to look after their customers by offering them a myriad of incentives to retain their business. In this article I'm going to explain why it's safer and more comfortable to gamble online as opposed to gambling in a land-based setting.
Land-Based Casinos Some Annoyances
Brick-and-mortar casinos sometimes make playing there uncomfortable. At the tables the stools are short with no back rests. The chairs can be too short at the machines, at times the machines are too big and mounted too high to reach for comfortable operation. During summer months the cold air that blast from the air conditioners practically freeze your fingers. Smokers blowing smoke into your face and putting ashtrays next to your drinks. Not to mention the sloppy service, rude employees, incompetent management and rules.
Casino bosses can become hum-strung by silly corporate rules they can't even give you a simple comp. None of this will face you when you're in cyberspace, because cyberspace casinos aren't "real" and the "casino" is actually your own home. Another good point in favor of online casinos is that you don't need to fly or drive to get there. Just you, your computer, your ISP and your connection. You also save a lot of money if you don't have to travel to a land-base casino, not to mention to pay for all the stuff along the way and a hotel room. This money can now be used directly to gamble online.
1. Regulation
Small island economies like Alderney, Isle of Man, Gibraltar, Malta and the United Kingdom have done a sterling job when they invited operators to apply for licenses in their respective jurisdictions. Aside from paying a substantial amount of cash for a license, operators must adhere to certain criteria before one is issued.
The license fee differs from jurisdiction to jurisdiction. I'm not going to discuss the license fees of each jurisdiction since it's outside the ambit of this article. Operators licensed in these jurisdictions pay tax, in turn the tax is used to aid development, create jobs and infrastructure. If a player is embroiled in a payment dispute with an operator licensed in any of these jurisdictions, they act as mediator between the player and the operator. However, there have been cases where Malta has been rather lax when it came to solving past payment issues. 
2. Incentives
Since the competition is fierce among online casinos they must come up with innovative ways to keep their players playing. Unlike brick-and-mortar casinos, online casinos are not saddled up with exorbitant staffing costs, maintenance, land fees and tax. As such they can afford to offer their customers better perks. Players are grouped into various categories namely casual players, low rollers, high rollers and problem gamblers.
Casual Players
They're not serious gamblers but will pop in now and again to make a quick spin purely for entertainment purposes. They are not the lifeblood of the casino operation. Now and again operators will give them small tokens such as a $5 no deposit bonus or a couple of free spins.
Low Rollers
Although they are serious players I regard them as disciplined players. They have a fixed monthly budget and use the casino's session and deposit limits right down to the letter 'T'. Since they are regulars, operators offer them reload bonuses, cash back on losses and comps on selected games. They might accept a bonus now and again on condition the play-through attached to it is not steep.
High Rollers
These are your VIP players, the "milk and honey" of any casino operation, so to speak. Some VIP players can gamble up to $50,000 per month. VIP programs are often tiered and reward these players based on the amount of cash they've wagered within a given period. Because they wager a substantial amount of cash, some operators whisk them off to some exotic destination at their own expense.
Problem Gamblers
As cruel as this may sound these players are the 'heartbeat' of any casino. They gamble more than they can afford to lose. In part I blame some operators for their over the top advertising and bombarding their Inboxes with all kinds of 'lucrative' offers. Keep in mind that any casino operation whether it be online or offline is run like a business. The onus is on the player to ensure that he or she uses the responsible gaming tools the operator offers them, which I'll discuss this in a bit.
3. Watchdog Sites
There are some unethical operators that patrol the virtual highway. They normally use dodgy software, bonus offers with ludicrous play-through, shoddy terms and conditions and refuse to pay player winnings. This is where watchdog sites such as Casinomeister, ThePogg, and Askgamblers come in-suffice it to say they handle player complaints. If an operator refuses to pay the player they will blacklist the operator not only on their own forums but across various media outlets as well.
4. Welcome Bonus
To attract new clientèle, online casinos offer a sign on bonus based on a percentage of the player's deposit. These bonuses vary in percentage from 50%, 100%, 250% up to 3,000%. The 100% match bonus is the most popular. Although the casinos advertise the bonus as "free money" this is not the case. They have a set of wagering requirements attached to them that must be completed first before any funds associated with the bonus can be withdrawn. If the bonus wagering is not too steep, the bonus is a nice incentive to give your initial bankroll a boost. Land-based casinos do not offer their patrons bonuses but might offer free drinks now and again to their high rollers. In short their online counterparts offer far better incentives.
5. Responsible Gambling
At the end of the day if you've gambled more money than you can afford to lose you only have yourself to blame. Most operators are compelled by law to offer a self-exclusion option, deposit and session limits. They also offer professional help free of charge to problem gamblers. If you're a problem gambler I advise you to get help immediately. Use the tools the operator offers you and don't chase your losses. Just remember, the house always wins.
Conclusion
Online gambling has the appeal of immediacy. You don't have to plan for a trip to Vegas, deal with airports, rental cars and hotels. On the other hand you don't get the same excitement a real casino offers. In cyberspace all you get is the act of gambling. The reason why online gambling attracts many serious gamblers of late is because of the lack of distraction.

Also, you are not saddled up with lousy service, rude employees, cold casinos, uncomfortable chairs, table games with atrocious rules and management that does not care. These are just some of the problems that plague the core customers of brick-and-mortar casinos. Current statistics indicate that only 40% of most casinos' income comes from gaming. Are they offering better games? No. Casino management now charge between $250 to $750 per night for a standard room, up to $30 for a buffet and $20 for a breakfast.

I trust that you've found the article interesting and helpful. If it's not asking too much I'd appreciate it if you can spread the word on Facebook, G Plus and Twitter.

[addtoany]