How To Prosper In A Post Panda/Penguin World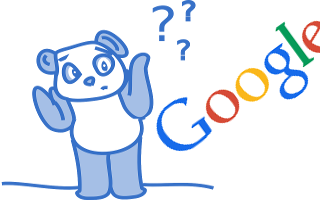 After the initial Panda and Penguin (Panguin) updates a few years ago thousands of portal casinos were affected. The question that still eludes most webmasters, can one still prosper after these shakeups? Yes you can. In this article I'm going to explore just this.
By adhering to Google's Webmasters Guidelines and creating a great website-you'll see a surge in traffic. You can prosper where others fail. The people that succeed are the ones that work hard and never the "shortcut people".
"Great content is the best sales tool in the world" Marcus Sheridan
How Do I Survive The Post Panguin Cut?
If your website has been online before 2011 (when Panda rolled out first), it may have experienced a severe penalty. The first thing you must do, go through it and delete pages with poor quality content and those that have loads of shoddy links pointing to them. Embrace quality and try and make your content as useful as possible.
If you launched your website after Panda, chances are pretty good that you're already familiar to what ranks well and that it plays an integral part of your SEO plans. To survive in a post Panda world, consult the following checklist:
First of all when it comes to SEO there are no short cuts.
Deliver a superb user experience. How do I do this? Your site must load fast, it must be easy to navigate, it must have loads of useful static pages ladden with wow-content. If you're not sure how to gauge the page speed of your website. Login into Webmaster Tools, click on "Other Resources" then on "Page Speed Insights". Google will tell you how fast your site is loading and highlight the errors (if there's any) that needs to be corrected to reduce your site's load time. Alternatively you can use Gtmetrix but I prefer Google's version since it's more accurate.
No matter how tempting it may look or sound, never engage in black hat SEO.
Try and keep your backlinking to a minimum every day. If you overdo it, it will result in an unnatural spike in backlinks making it look artificial.
When it comes to building backlinks slow and steady always wins the race. It's good practice if you can manage three quality backlinks in a week instead of one every day.
Don't stuff your articles with your money keywords but sprinkle them throughout your content and use keyword variations (synonyms). Keyword density is the amount of times a specific keyword is used in an article. The ideal keyword density must be between 1.5% to 3%. If it's anything more than 3% Google deems it spam.
Content is king. If I received a dollar every time I heard this cliché I'd be a rich man by now. Great content is your key to ranking high in the Google serps. Many website's can't be bothered and simply refuse to craft quality articles of 1500 words or more. When I started out it was extremely difficult. These days I can write a quality article of 1500 words in less than three hours.
Social shares is an added bonus. How come? When you create great content people will automatically share it. Although it's not very powerful today, many SEO experts see social shares playing a bigger role in future updates.
If you have any pre-Panda pages, delete them immediately. In other words if they contain thin, duplicate, short, unhelpful or spun pages. Once you've deleted these you'll give your website a new burst of life-it's like clearing all the clutter in your home.
Your website's link profile must be diverse since it looks more natural. You won't always receive links from quality sites but from sites that are lower in quality.
Vary your anchor text. Most webmasters are still not sure how to do this, don't worry I'll tell you how to go about it. Don't hyperlink the same keywords every time because it looks very unnatural. Rather focus on different keywords in your anchor text. For instance, if you linked back to your content on how to choose an internet casino three times, your anchor text should be "choosing an online casino", "what to look for when selecting a casino" and "online gambling the ins-and-outs". To be honest this diversity hits the spot.
One of the caveats I have is that there are still loads of companies all over the internet still selling "high quality backlinks" for the right price. At first it looks like the real deal but it's not. Don't risk it. Every Penguin update is getting smarter and more harsh.
Link To Authority Websites
A few links pointing to reputable websites is a sure way to establish trust with Google. When you link to authority sites within your niche this indicates relevance to Google. Research indicates that it may even give your website a slight increase in PageRank.
Be Technically Competent
A little techspertise can go a long way on the Web. If you want your website to constantly hit the top spots on the serps it must be fully capable to deliver a great user experience (UX). Make it easy for the Google bots to crawl your website by creating a sitemap and robot.txt-file. Don't create an entire Flash-based website because it cannot be read by Google. HTML websites are the best because they can be easily read by the Googlebots.
Mobile Responsive
The world is going mobile. More than 50% of all website traffic is now from mobile devices. Make your site mobile responsive to mobile devices by enlarging buttons for the average finger and make the text larger.
Friendly URL's
Make sure you include your keywords in your URL's (Uniform Resource Locator) so that Google's crawlers can understand what your page is all about. URL's that contain numbers, jumbled letters or question marks are difficult to understand and they look spammy. Searchers on Google normally check the URL before they click on the result.
If your URL has a bunch of numbers tied to it, it could signify an unrelated page. If you include the keywords you're targeting in your URL, not only will you receive a boost in Google but crawlers and searchers know what it is about.
How Bad Is A Penguin Update?
Any new webmaster that wonders how much Penguin can cut your traffic let me give you an idea. If you write an article of a 1500 words plus, that's well-researched-your traffic might increase or decrease by as much as 10%. Some websites experienced a significant increase in traffic.
If you write content that's "average", the same amount as your competitors, your traffic might plummet by as much as 20%, maybe even more. It should bounce back pretty soon. However, if your content offers a poor user experience and you've been dabbling in black hat SEO, you'll see a significant decrease in your traffic.
What To Do Once Your Site Has Been Hit By Panda
To keep its serps "clean" Google frequently rolls out fresh Panda and Penguin updates. Some webmasters complained that just when their traffic picks up again another wave of pesky animals are rolled out. Google's updates is not as severe as it once was, thanks in part, webmasters are now playing by its rules. Google is becoming smarter, it keeps on finding out new ways to demolish low quality with every algorithm update.
If your site's traffic drops don't panic. Usually it takes a month for the search results to settle down. If you followed white hat SEO your site will settle again and might even get a major boost in the rankings again. If an update occured, do a quick search for the latest Panda algorithm online. The top SEO websites always cover this major event and the impact it had. Find out why the update was rolled out, take stock of what might have been affected and fix it. Panda is not to be feared but it does take some snooping around to avoid its harmful effects.
Conclusion
It's important that Google keeps on releasing new and improved updates to rid its serps of black hat SEO sites that keeps on gaming the system. If your website is not optimized for crawlers, Google will not be able to find your content and index it.Techniques such as buying links, creating thin and poor content and keyword stuffing will put you in the doghouse.

Always stick to safe, proven SEO that will benefit your website in a positive way. Matt Cutts, Head of Webspam at Google said: "Create a fantastic website that people love." Once you do this, you're half way there. Google has more than 60,000 employees all working together to deliver a better search experience and trying to rid the Web of all clutter.

Create content that's more than 1500 words and don't do backlink more than twice a day. Keep your links slow but constant and make sure they originate from high quality websites.

[addtoany]