Online Gambling Still Illegal in SA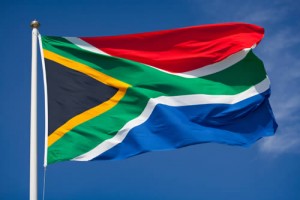 Despite the Democratic Alliance's (DA) best effort to push the "Remote Gambling Bill", the South African government still refuses to legalize it.
What exactly is the purpose of the Remote Gambling Bill? It calls for the legalization of gambling online in South Africa. 
Ramifications
"While the debate rages on, the local gambling industry is taking a knock. The Casino Association of South Africa (Casa), which represents all but one operational casino in the country, has found the casinos industry grew by a mere 0.6% in the 2013/ 2014 financial year, and compares poorly with a 10.4% in the year prior. The major reason, Casa believes, is the upsurge in online gambling." http://mg.co.za/article/2015-01-26-all-bets-off-for-online-gambling-despite-a-parliament-proposal
If one takes the above extract into account one can clearly see that many South Africans are still gambling online albeit "illegally". As such land-based casinos are beginning to feel the pinch since many SA punters would rather play their favourite games online from the comfort of their own homes than paying a visit to their local casino. Also gambling online poses a severe threat to the bottom line of land-based establishments. 
To compound matters further, the SA government is currently losing tens of millions of Rands in taxable revenue. Instead of filling the government's coffers it's lining the pockets of offshore operators. 
Idiotic Statement
To be honest I find this statement by Mr Themba Ngobese chief executive of Casa (Casino Association of South Africa) ludicrous: ''We are not taking issue with online gambling necessarily; we have an issue with illegal online gambling," said Ngobese. "It is unfair that we are competing with illegal online gambling operations when we have done all the investment in the industry … We can't compete. If we did the same thing here the authorities would just shut us down.
Generating tax revenue cannot be at the expense of the South African citizens, some of whom are over indebted and living in poverty. There are a number of social ills associated with gambling, especially online gambling that occurs in unregulated and unsupervised locations."
Basically he's saying that the SA government refuses to generate taxable revenue on the back of its citizens in a legal manner. Yet it stands idle while its citizens are getting ripped off by foreign-based operators. To him it seems like a case of "you're damned if you do and you're damned if you don't". 
Benefits of Legalized Gambling
If it's ever legalized in South Africa it won't be on a national level but on a province-to-province level. Pretty much based on the same model used in the United States at the moment. Although the US government said that it won't legalize online gambling nationally it's up to individual states to legalize it. 

Which mechanisms must the SA government employ to properly legalize it? To be honest there's no fool-proof mechanism since recent studies by an eminent scholar indicated that gambling online increases problem gambling. Here's an extract from the interview I had with Dr Rachel Volberg (SEIGMA): https://www.cassaon-casino.com/interviews/dr-rachel-volberg/

''In my own country, I have appeared as an expert witness before two federal legislative committees considering the legalization of online poker. In my testimony, I pointed out that online gambling is a fluid and dynamic market and that there is little known about the best approach to legalizing and regulating online gambling.

I also pointed out that there is substantial research showing that problem gambling rates are much higher among online gamblers compared with more traditional gambling activities but that the causal relationship between online gambling and problem gambling is not well-understood.

Finally, I argued that the regulatory framework proposed by the federal government would not be very effective in protecting online gamblers from harm. In addition to self-exclusion, I noted that play management systems and self-assessment tests would be important to provide to individual players via a third-party organization rather than via the operators or the government."

I guess Dr Volberg's explanation concerning problem gambling speaks for itself. To a large extent it's still pretty much a grey area. 

Online gambling is not going to go way. The US government realized this and I think it's about time the SA government does too. I invite you to please share your thoughts with us on this topic. Do the pros of legalized online gambling out way the cons? If you find the article interesting, I'd appreciate it if you can share it on Facebook and Twitter.

[addtoany]