US Open Tennis: Glory Winks For Kevin Anderson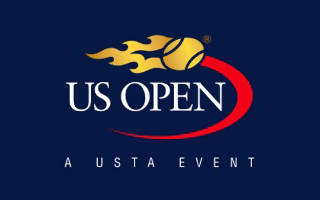 It seems like Kevin Anderson's work with a sport psychiatrist is finally bearing fruit. Recently he defeated world number three, Andy Murray in the fourth round of the U.S Open.
The South African tennis player (number 14th seed) finally reached his first quarter final in a grand slam after an epic struggle of 7-6 (7/5), 6-3, 6-7 (2/), 7-6 (7/0). In his previous six encounters with Murray, he only managed to beat him once. After the match, Anderson told usopen.org that he made several adjustments to his game. The fact that his working with a sport psychiatrist gave him that 'mental edge' over Murray.
Anderson said that he found him in similar situations in the past but could never progress beyond the 4th round in a slam. He said that he feels mentally stronger and can now hold his own against the world's top tennis players.
"It goes way back to my preparations," said Anderson. "I've got a great team behind me, from my coach to my fitness trainers, my physical trainers. I've been working with a sports psychologist, as well. I think that's been a big benefit for me, just being more comfortable in these big positions. Today it feels good to take a little step and actually beat one of the best guys in the world in the fourth round of a Slam."
"If I can keep on playing like this I feel I can crack the top 10", Anderson said in a post match interview. But for now I'm just focusing on playing well and hopefully won't sustain any injuries along the way. He ended Murray's record of 18 consecutive quarter final appearances at the U.S Open. For the first time since 2010 Murray won't appear in a quarter final. After the second set Murray lost his cool and complained to the chair umpire that Anderson spent too much time in the bathroom. He swore profusely by using the f-word several times, smashed his racket and even said to the umpire you can fine me I don't care.
After the match Murray expressed his disappointment the way he played but congratulated Anderson on his significant win. He also said that many years of hard work has gone into sustainable performances and he tried to emulate his U.S Open win of 2012. With his victory over Murray, Anderson only became the second South African to reach the U.S Open quarter final since Wayne Ferreira who reached it in 1992.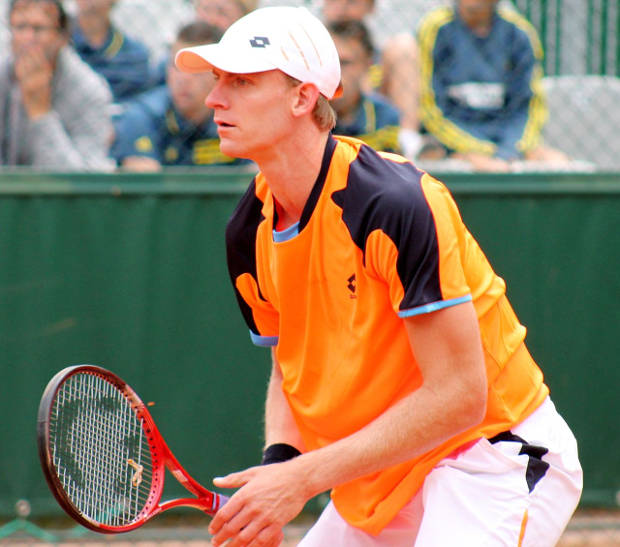 Image: "Anderson RG13 (5) (9383681782)" by si.robi – Anderson RG13 (5). Licensed under CC BY-SA 2.0 via Commons
"I was playing against an excellent player," Murray said. "He served extremely well. And I would say, you know, the service game I played at 4-1, I was up 40-love in the second set, got broken there. Then that was really around the time when I was starting to get the momentum a bit back on my side. But, you know, when you're playing against someone that's playing and has the game style that he does, you're always going to have to do a fair bit of defending, especially if he serves well."
Anderson will now play against Stanislas Wawrinka, the French Open Champion. He won their previous 4 encounters and leads 4-3. Strange as it may seem but Anderson is the favorite against Wawrinka in today's quarter final.
Some Interesting Facts About Kevin Anderson
He won his last 4 matches against Wawrinka. According to the latest ATP (Association of Tennis Professionals) rankings he's number 14 in the world.
He finally reached the quarter finals of a Grand Slam after 8 attempts.
Since 2006, Murray failed to win a single point in a tie break.
He only won Murry twice in their previous 7 matches.
2015 has been a great year for him and managed to win more than a million dollars in prize money.
Won his second ATP tour title, The Winston Salem Open with a prize money of $83,000 and 250 Emirates ATP points.
Wawrinka and Anderson Comparison U.S Open
Wawrinka had a relatively easy fourth round against Donald Young. But will be hard-pressed to emulate the same performance against the 6-foot-8 Anderson, who served the most aces (94) at the U.S Open and managed to save 16 of 20 break points.

For the first time in his career, Anderson will attempt to defeat two top 10 players in the same tournament. If he manages to beat Wawrinka, he will be the first South African to reach the semi-final at the US Open since Johan Kriek in 1980. Wayne Ferreira was the last South African to reach the semi-final of a major (Australian Open in 2003).

[addtoany]