Definitive Guide To Bitcoin Casinos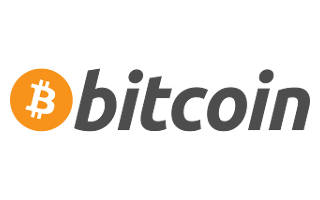 What exactly is Bitcoin? Make no mistake it's real money, its image is a mix created between a capital letter B and the $ sign. But it's unlike any currency the world has ever seen.
It's fair to say that Bitcoin is still a startup currency. It came out of nowhere and nothing like it existed before 2009. Even though it's similar to the paper bills we draw from an ATM. A digital currency like Bitcoin is not printed by a recognized authority like a government. It's not valued in the traditional sense like gold.
You can't touch bitcoins. Most people regard the digital currency as the best thing since slice bread since you can purchase virtually anything with it. The conservative cynics see Bitcoin as a money making scam akin to that of a pyramid scheme. Luckily this is not the case. It won't supplant the world's superpowers but it's already making a serious impact.
A Norwegian by the name of Kristoffer Koch stumbled upon "Nakamoto's" Bitcoin paper in 2009. He was writing his thesis on encryption and decided to purchase a few bitcoins valued at $26. In April 2013, journalists started to cover bitcoin extensively, only then did he remember his purchase. His initial $26 purchase ballooned into an incredible $886,000.
Enter Bitcoin
This new currency runs on the Internet. It can be sent to all corners of the globe in a blink of an eye with near anonymity. Since its network is peer-to-peer, there are no banks to slow down the transaction process and no charge backs, no restrictions and no fees. Does it sound too good to be true?
On Friday, 31 October, 2008, a Japanese scholar by the name of "Satoshi Nakamoto" wrote a paper titled, "Bitcoin P2P e-cash paper". The academic paper described how transactions will be conducted online, the privacy it offered and how it will avoid people from double spending their digital coins. Nakamoto's new currency caused banks to become the proverbial third wheel. Bitcoin with a capital "B" is the name of the new system, bitcoin with a lowercase "b" is the units of currency.
The key to the entire system is a block chain. It is an innovative approach that simultaneously verifies transactions and creates new money. In segments called blocks users can mine for bitcoins by solving puzzles. Since Bitcoin is not tied down by financial institutions, it makes it easier for account holders to make casual payments. One of the main advantages of Bitcoin it's not prone to inflation and in a relatively short period has become the go-to currency for people.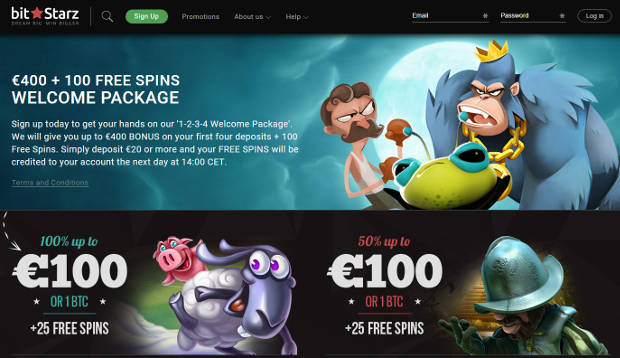 If you're looking for a trusted internet casino that accepts bitcoin as a currency, look no further than BitStarz. The operator is licensed in Curacao. It offers a cocktail of casino games by reputable vendors (Amatic Industries, Betsoft, Ezugi, Microgaming, Leander Games, NetEnt and SoftSwiss). Plus a 3-stage sign on bonus up to €400 (1BTC ).
Since Bitcoin is a new currency that can be used to gamble online I advise you to use it with discretion. There have been cases where players have been scammed. I even heard of a case where one player deposited bitcoins to the value of $100,000 and the casino took off with his money.
"A couple days ago another player won big on BitStarz! Actually, he won "biggest"! He broke the record for a single win when he took home the amount of 95.106 BTC while playing Lucky Coin!" BitStars Casino
Why It Is Safe To Play At BitStarz?
The operator is licensed in a reputable jurisdiction.
It's transparent and provably fair.
Professional support staff.
The casino pays out legitimate winnings fast.
Bitcoin went from an unknown cryptography project to a niche online currency. Outsiders unable to mine their own bitcoins can now buy them for cash. Bitcoin's popularity reached analysts at the Financial Action Task Force, a group that prevents money laundering and terrorists activities. In 2010 the group warned customers that there was a discrepancy in the market since the currency could be used to finance illegal activities. The demand for Bitcoin caused its demand to surge, as such it reached a notable point in February 2011 when it went toe-to-toe with the U.S dollar.
MyBitcoin was one of the first transaction processors. In 2011 it fell prey to hackers who robbed it of 154,406 bitcoins valued at $2 million. Customers reported the incident to the FBI but nothing came of it. The owner of the site is "Tom Williams". It wasn't long before journalists started asking questions and started searching for the creator of this exquisite new technology.
Finding "Satoshi" is the same like finding the Holy Grail. The mystery man behind the crypto-currency, Satoshi Nakamoto is in actual fact Dorian Prentice. Nakamoto is a retired 64 year old Japanese-American model train collector who worked on secret projects for the U.S military. One of the lead developers of Bitcoin, Wladimir van Der Laan pointed out that Nakamoto's "original C++ code was difficult to read and laced with bugs." Truth be told whoever the founder of Bitcoin is, the project had outgrown its founder. Bitcoin is now constantly updated, patched and maintained by dedicated computer programmers.

Infographic courtesy of : BitcoinSportsbooks.com
Using Bitcoin As A Deposit Method To Gamble Online

How does it really work? Think of it as an electronic coin that's earned, traded and used. Bitcoin is a network that runs on a computer program. The entire system is made up of ones and zeros that's stored in computers across the globe. At the very heart of its software is the block chain. Keep in mind, Bitcoin is electronic money, it's not money stored electronically.
Google Wallet, is a service provided by Google that stores your credit, debit and loyalty cards. In short, it's a digital wallet that holds on to traditional money. Bitcoin on the other hand is a different approach since it re-imagines what money really is. The system produces a fixed number of Bitcoins every hour. This number decreases every year to 21 million bitcoins.
No one can give a definitive answer as to why the system tops out when it reached this number. In 2014 a total of 13 million were created. It's predicted that the last bitcoin will be mined out in 2140, that's if the system lasts that long. A single bitcoin is denoted 1 BTC. It can be broken down into small numerical values right down to eight decimals. It simply means that the smallest fraction of a bitcoin is 0.00000001 or one-hundred-millionth of a bitcoin known as a "satoshi". Just like dollars are divided into pennies, nickels, dimes and quarters, so are bitcoins. Each portion has its own name:
| | |
| --- | --- |
| 1 BTC | a bitcoin |
| 0.01 BTC | a bitcent |
| 0.001 BTC | an mbit (embit) |
| 0.0001 001 BTC | a ubit (yubit) |
| 0.00000001 BTC | a satoshi (named after the creator of Bitcoin). |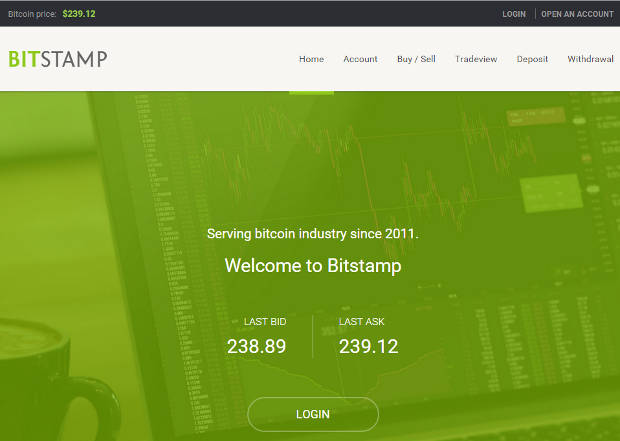 The owner of a bitcoin can move them around, switch them to different e-wallets or transfer them to another account holder. When making a deposit at an online casino, a bitcoin can only be moved with special permission. It leaves a digital footprint of every address it has ever visited. How do you purchase bitcoins if you want to gamble online? There's a myriad of sites where you could purchase bitcoins but Bitstamp.net is hands down our favorite. It is safe, fast and your personal details will not be divulged to any third party.
Once you've purchased the desired amount of bitcoins, it's easy to transfer them to your bitcoin wallet. I suggest you exchange your bitcoins for cash on a daily basis due to the current volatility of the market. I might add transfers are quick and easy. The good news is that you can exchange your bitcoin currency for cash by visiting any Bitcoin Exchange such as Blockchain, Coinbase and Xapo (web wallets).
When you're playing online, you're not gambling in bitcoins but in the base currency offered by the casino. The casino's banking section indicates the current bitcoin exchange rate. It's easy to see when it's best to sell or when to hold on to them.
If you decide to go for a Bitcoin wallet, download the site's software on to your computer first. It offers better security than web-wallets since you're dealing directly with the vendor and not with a third party site. Popular ones include Armory, Bitcoin Core and Multibit.
Two Ways To Store Bitcoins
Hot wallet
Your public and private keys are stored on a device that's connected to the Internet or an online service like a Bitcoin-trading exchange. This is the most convenient way to store your bitcoins since it's easy to access them. But, it's not the safest method to store them since your stash might be at risk. If your private key is lying around somewhere on your computer or mobile phone a hacker can get access to your bitcoins.
Cold storage
This method is the opposite of the hot wallet and the safest since you're storing your private keys to your bitcoins offline. There's no chance that it can be compromised by a hacker. Another safe way of storing your public and private keys is on a USB stick. However, it can be risky if this device stops working and you might lose all your data. Some people even go as far as by inscribing their keys on a metal dog tag, it's durable and not like paper that fades over time. Cold storage is by far the safest way to store your bitcoins.
The Dark Side Of Bitcoin
On Tuesday, 31 October, Bitcoin experienced its darkest day to date. A 29 year old man by the name of Ross Ulbricht, the alleged kingpin of Silk Road, operated the largest criminal bazaar on the Web. What Ulbricht did not realize was that the FBI were closing in on him fast. When they finally apprehended him they had access to 26,000 bitcoins which belonged to Silk Road's customers. After the incident, Bitcoin was seen as a digital haven for illegal activities.
"Coinbet.cc, received some media exposure. It was a really big Bitcoin casino (casino games + poker + sports betting and live dealers) to go under. The casino was plagued by hackers, inexperienced, unqualified managers and the final blow that knocked the casino out (or they closed down on purpose, maybe it was a scam all along?) was a big win by one of the players." Simons Bitcoin Casino Guide
During the first 2 years of operation the website brokered 1.2 million illegal deals worth 9.5 million BTC. Based on these statistics, Ulbricht amassed 5 percent of all the bitcoins in the world. Silk Road could not be accessed with any Internet browser, only from the Tor network-the Internet within-the-Internet if you will. It masks the location of all computers connected to it.
How Governments See Bitcoin
The world of Bitcoin is often described as the new frontier. For every story of a successful Bitcoin startup there's another that went down amid dubious circumstances. For the most part, governments still see it as a grey area and a proverbial wasteland where gun-toting criminals still reign supreme. However, countries such as Finland and Vietnam have not outlawed Bitcoin as a crypto-currency. Whilst others refrained from taking action fearing that they might send their entire digital economy underground.
Bitcoin is legal in Europe. The problem most politicians face is that the laws applicable to Bitcoin are outdated. Governments are thinking of regulating it in terms of legal advice and tax rules. Bitcoins have value because people are losing and making money from it.
The United States said all Bitcoin transactions must be taxed. No currency can become a safe haven for tax cheats and miscreants. The fact that bitcoin fluctuates every 10 seconds complicates matters even further. This is why the IRS still doesn't accept it as a currency. On any given day it can swing by $10. The law states that people must keep track of every bitcoin they've spent. Each payment requires this calculation: Gain=current bitcoin value-base bitcoin value. It's pretty evident why folk can get annoyed with it very quickly.
For bitcoin users this becomes a predicament because it creates bitcoin discrimination. Georgetown Law professor, Adam Levitin summed it nicely when he said: "For a currency to work, all units of that currency must be completely fungible." What does it mean? In US dollars, one $10 bill is exactly the same as another $10. It doesn't matter when you put Alexander Hamilton's face in your pocket or when you pulled it out. If bitcoins aren't fungible they'll never work as a currency.
Countries are now keeping a close eye on it. Australia's tax office kept detailed records on Bitcoin. Hong Kong, Indonesia, South Korea and Taiwan are still in two minds about it. In Malaysia, Bitcoin ATMs are being passed off as voucher-spitting vending machines.
Conclusion
Bitcoin faces stern opposition. The very fabric of its design threatens to wrestle away control from banks and governments. It's still too early to say if Bitcoin will be the currency of the future. But it doesn't mean we should shrug it off as some trite hobby of tech-savvy libertarians. Bitcoin takes a stab at solving problems most of us ignore.
As a currency Bitcoin deserves a shot. Satoshi Nakamoto, whatever his name is created something spectacular and delivered a great service to society. Even online casinos are embracing it as a currency where players can use it as a deposit method to play their favorite games online. In the digital age an invention of this magnitude has long been overdue.
Reference
1. Bitcoin.org: https://bitcoin.org/en/

[addtoany]