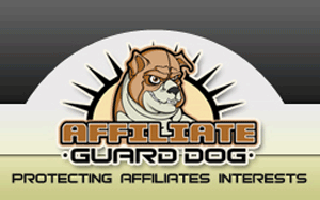 AffiliateGuardDog.com (AGD) is a very reputable third party accreditation that certifies internet casinos to be transparent and guarantees players that they are safe to wager at.
What must an operator do to qualify for Affiliate Guard Dog's 'Platinum Certified Program'? AFG outlines the following criteria before an operator can be certified. Operators must take cognisance of the fact that the certification adheres to certain stringent standards.
AFG's Platinum Certified Program will not be handed to any online casino on a silver platter. AFG guard assures players that the operator who is the bearer of the AFG Platinum Certified Partner seal adheres to the following criteria:
The operator must have favourable Terms and Conditions that favours both the affiliate and the player and it must not contain any predatory terms.
AFG at times makes suggestions to online casinos how to improve their current Terms and Conditions. Evaluates them to ensure that information contained therein is not inconsistent between the website and its T&C's.
The site must ensure that it pays its players out their winnings.
The Site/Affiliate Program must ensure that there are proper communication channels open between its affiliates and players within a certain time frame. It must under no circumstances be involved in spam activities. In the event spam occurs as a result of a marketing initiative by a third party, it must be reported immediately at AFG's forum.
It is vital that the Affiliate Program must under no circumstances represent any internet casino that has been 'Rogued' at CasinoMeister™
Platinum Certified Program Continuation Code
It is important that the Affiliate Program keeps to the above criteria and to Affiliate Guard Dog.com's Platinum Certification.
Platinum Certified Partner Roadmap
Note, if an online casino meets the above criteria only then will Affiliate Guard Dog certify it as a Platinum Sponsor. Once they have met the necessary criteria they will have to pay a fee for placement. AFG is honest about this fee as stipulated on their website.
It's imperative that players know that AFG only allows the very best gambling sites to form part of its sponsorship program and to hide this information would nullify the Certification process.
This transparency document is created to warrant that all affiliates comprehend AFG's procedures and ethics involved in this certification process.
In line with the above criteria, Cassaon-casino.com markets online casinos that are certified by AFG. One of the top affiliate brands that carry Affiliate Guard Dog's Platinum Seal on its website is Affiliate Cruise. This operator is licensed in Malta and powered by a host of software providers.

[addtoany]