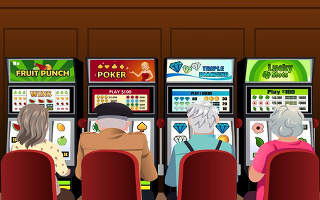 Introduction
Slot machines were invented in the late 1800's by a chap by the name of Charles Fey. They did not become popular until Bugsy Siegel installed them in his Flamingo Hilton hotel in Las Vegas, Nevada. Slots owe a lot of their popularity to the fact that they can be played at the player's own pace with virtually no skill. Over the years they evolved from simple three reel machines to those that contain 20 symbols. Today's casinos have random number generated machines with each reel containing a myriad of symbols.
Methods Used to Cheat Slot Machines
When slot machines first came out they had a number of mechanical flaws. It was easy for people with a limited knowledge to cheat the one-armed bandits. A popular method that was used to cheat was "Spooning". This is a technique where the spooner would insert a handle of a teaspoon into the coin slot and then pull the lever receiving a payout on any combination. Manufactures soon caught on to the idea and put sharp angles on the pay chute making it impossible to insert anything into the chute. 
Another method players used to cheat was ''drilling". The driller would use a special tool to drill a small hole through the cabinet directly opposite the payout slides. Insert a hooked wire, catch the bottom payout slide, pull it and receive a payout after each play. This did not last long before the manufactures started lining the cabinet with drill proof steel sheets.
Another technique players used to cheat the slot machines was "The Rhythm System". Many experts describe it as the most effective technique used for emptying mechanical slot machines to date. As a matter of fact it was so effective that the gaming industry was shut down for three years from 1948 to 1950. Manufactures tried to figure out a way to stop players using this technique. How did this method start? It all started in 1948 when a mysterious stranger walked into the Golden Nugget casino on Fremont street in Las Vegas and began playing nickel slot machines. It wasn't long before he hit several jackpots on a number of slot machines, winning more than $500, back then it was a hefty sum. 
The casino bosses were left scratching their heads and hoped that he would never return. To their dismay he did return. Only this time round he brought his buddies with him. They descended on the slots like a pack of wolves, emptying a number of slot machines and disappear. After a few visits the casinos were waiting for them, although they still could not figure out how they did it they did manage to follow them when they left. 
The mysterious man was a farmer from Idaho. In the winter months he helped a friend repair mechanical slot machines. He soon discovered that the slot machines were not random, some of them had a clock fan that gave the player a 7 to 8 second window in which to determine the settings in the next pull. By learning the order of the symbols on the reels he figured out the rhythm needed to obtain a payout. By practicing, he determined how much pressure he had to put on the handle to obtain a particular result. By now the casinos knew who he was. 
He even rented some office space in Vegas where he offered classes on how to use the rhythm system to anyone who was prepared to pay a fee of $5. Suffice it to say most folk gladly paid this fee and dented the casinos' slot machine revenues. Between 1948 and 1949 the national slot machine revenue dropped from $700 to just under $200 million. The casinos started banning anyone who used the rhythm system and soon began shutting down their slot machines. 
In 1951 slot machine manufactures developed and installed on each machine a device called a variator. This device ensured that each play was random and independent from the previous play. The variator was a mechanical device that controlled the clock mechanism so that each spin starts at different intervals thereby making it impossible to use the rhythm system. Heralding the end of one of the most successful techniques to beat a mechanical slot machine. 
What Exactly are Online Slots Machines?
Online slot games' actions are guided in pretty much the same way as their contemporary counterparts.
They use advanced computer programs and random number generators to control the outcome of each slots.
Unlike their physical counterparts, they afford players far more flexibility and convenience. Players may scrutinise the slots they're about to play, verify the payout percentages and even play the games for free just to test out the casino's software
Payout Percentage
Online slots offer remarkable payouts. Some of them even offer better payouts  than Las Vegas casinos which pay out on average 94.65%. Online slot machines pay out more on average but only if you choose the right casinos. For more information on this topic you can read what the "Wizard of Odds" aka Michael Shackleford has to say here. 
When you consider that they have better payouts, some slot machines have jackpots that top $1,000,000. Choosing to play slots online is a good choice. We have been reviewing online casinos for years and know which ones offer patrons more bang for their buck.
In this section we want to explain to you how slot machines really work, what the odds are and how to get the best value for your money. We'd also like to explore some leading myths about slot machines and allow you to enjoy your gaming unencumbered by foolish misunderstandings and false logic.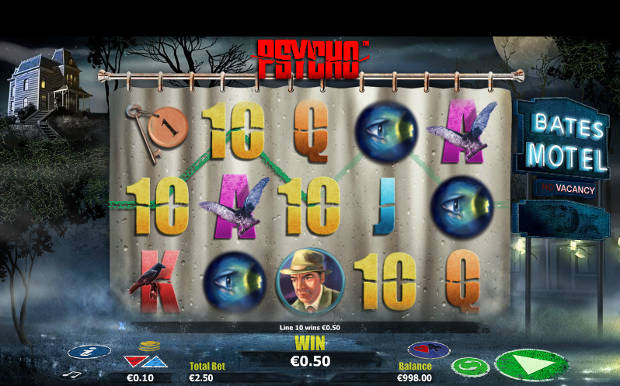 Online Slots Tips
You'll note that the casinos we've partnered with cater specifically for slot players. They offer a fantastic selection of comps, incentives and competitive sign-up bonuses to new players.
The software of the said casinos are some of the best the industry has to offer. They offer a variety of slots with compelling graphics and a good return to the player.
When possible, always play games for free ("Fun Mode") before making a deposit.
The casinos we've signed up with offer sizeable comps for both the initial deposit and for returning players. It's important you safeguard your bankroll since slot games have the propensity to "gobble up" your bankroll in a jiffy. Try and get more free money for subsequent deposits.
Examine the casino's payout percentages to see how good the games are. Normally this could be found at the bottom of the casino's home page (look for a small box that reads "Independent audited by…").
Always sign up for the site's free newsletter. The newsletter keeps you updated about the latest game releases, special promotions or tournaments.
Last but not least, make sure you understand the rules before you bet. Read the casino's Terms and Conditions as well as the wagering requirements for a specific bonus before you deposit.
[addtoany]