UK Gambling Tax Must Be Harmonised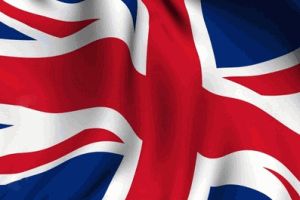 Ian Burke, CEO and Chairman of gambling group Rank PLC called for a harmonised tax regime for both online and land gambling in the United Kingdom.
Based on the European Parliament's research Burke said, internet and land-based casinos are competing against one another, therefore legislation that favours the one above the other amounts to state aid and is considered poor governance.
Web Gambling Must Be Taxed
Burke stated: "The report could have gone further and pointed out that a tax system (the one we presently use in the UK) that favours internet casinos, bingo clubs and bookies (low levels of employment and regulatory oversight) to the detriment of their land-based equivalents (high levels of employment, highly regulated) was not just unfair, and potentially illegal, but just plain misguided."
He further mentions that Britain's Parliamentary Select Committee for Culture, Media and Sport for months has been trying to find a solution to the problem, along with secondary licensing and taxation for foreign based internet gambling operators, in a bid to indicate why UK gambling legislation has not delivered the promised economic benefits ministers projected.
Favouring the country's land-based gaming industry, Burke reiterated its importance to curb employment and boost the economy, claiming that the industry can succeed in doing this on condition the government ends 'subsidies' provided to internet gaming and harmonizes the taxation of all regulated forms of gambling under a straightforward regime.
Although the previous gambling reform alleviated the market, Burke stressed that the tax provisions seems like it is undermining the objectives of the Act.
Burke said, the Select Committee presents an opportunity to address these shortcomings and produce an Act that is "…more responsible to society, benefits the economy and is better equipped to compete in the global arena."
Burke also pointed that foreign based operators targeting UK punters are not connected to the country, since they're not paying any tax generated from their online gaming sites to the UK government.
"The small minority of established UK internet casinos are reaping the benefits of proper regulation and lower tax rates," Burke states: "From a regulaory perspective there are similar inconsistencies. As it is Britain's licensed casinos account for just 1 percent of approximately 250,000 gaming machines in Britain today, despite being widely acknowledged as providing the safest environments for machine gaming to take place."
Burke wrote a letter to the British Treasury in 2010 in which he proposed the harmonization of taxation generated from gaming, although this would mean that the Rank group's online business would pay higher tax, the UK government aims to properly tax and regulate all formats of internet gambling in Britain.
In addition, he said that one must have a look at the bigger picture as to what the industry has to offer, otherwise the government will fail to protect its citizens and to bolster economic growth.
Burke concluded: "The economy faces many challenges in 2012, and it's up to the government to find a lasting solution. It has an industry that (unlike many others) is prepared to invest and to create skilled jobs; and it has the counsel of John Whittingdale's Select Committee and the European Commission to turn to for guidance. I hope this time round Government ministers choose what is right over what is politically expedient."