Connecticut Regulation Imminent?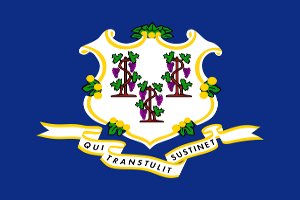 In Hartford, Connecticut Governor Malloy says internet gambling in Connecticut is definitely on the cards, however this is frowned upon by the United States' top five most influential legislative leaders. 
Malloy is of the opinion it might save jobs at the state's two casinos unfortunately others don't share his sentiments, on the contrary they reckon it might "destroy jobs".
Connecticut Might Regulate Internet Gambling
In a couple of weeks time the legislative session kicks off and internet gambling is one of the main topics on the agenda. Currently U.S based players are wagering at hundreds of foreign based internet casinos and it's not benefiting the U.S government at all. Present U.S. law forbids U.S. banks to process financial transactions for internet gambling, but some players are smart and have found a way to bypass this.

Governor Malloy said that the U.S. Justice Department recent decision paves the way for U.S. based internet gambling and little could be done to stop it, he proposes that Connecticut legalizes online gambling as quick as possible or lose millions in potential revenue to foreign based gambling operators. Malloy stated it could have a negative impact on job creation for thousands of employees at the state's two Native-American casinos since they'll forfeit must needed gambling dollars if they can't participate.

Senator John McKinney said, "I think the Governor's connection that twenty thousand jobs at Foxwoods and Mohegan Sun are going to be lost if we don't have internet gambling is a bit far fetched."

Malloy said, "New Jersey is talking about having the appropriate legislation in a matter of weeks for internet gambling."

The chairman of the Mohegan Tribe had the following to say, "To put it blunt people are wagering online now — the only difference is they're do this at their own risk without any protection whatsoever nor any revenue to our governments."

It's not just the Republican leader in the State Senate that's asking questions about this. The Democratic State Senate President Pro Tem, who is the most senior ranking state legislator, is not to keen on the idea as well. "It goes without saying that we could lose more jobs at the casinos if it accelerates the decline of revenue in Connecticut," Senator Don Williams said.

"Governor Malloy creates the impression that Department of Justice's (DoJ) chance of heart towards interstate gambling is a 'finalized' and nothing could prevent it from taking place and this is simply not the case," said Senator McKinney.

Most people believe that internet gambling is an evil pastime and that it should not be legalized in the United States since its cons far out ways its pros regardless of its revenue potential to the state.

"It would be great if they state can generate alternative revenue streams, but to be honest to do so from internet gambling is not a good idea," Newington resident Margaret Taylor said. "There's enough gambling as it is."

Brian Avery a native from Vernon said, "I think that there's money to be made, absolutely, and we could definitely use it but I fear that already with the casinos in the area that gambling might become an issue for more and more people."

[addtoany]