Advanced Guide To Online Sports Betting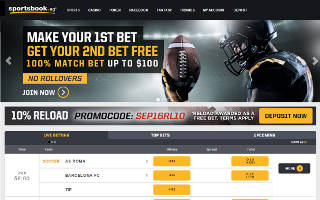 History taught us one thing, given the opportunity humans will bet on virtually anything at any given time. Since the fifteenth century there's been a sharp increase in pocket poker (back then it was known as poque) and betting in general.
Fast forward to a few centuries later, settlers and explorers in America bidded their time with cock-fighting, bare-knuckle pugilism and playing cards. The twentieth century saw the rise of baseball, football and horse racing. It goes without saying that the Internet transformed the manner in which we work and play. Once a restricted passtime, sports betting, evolved beyond the point where a gambler could place a bet half-way across the globe within a couple of minutes if not seconds.
This convenience gave rise to a significant increase in sports betting, it's estimated that on a global scale the online sports betting market is worth more than $90 billion per year. In this article I'm going to explore the growing phenomenon called internet sports betting holistically and what makes this centuries-old vice so popular with the modern player.
What Is Sports Betting?
Long story short, the act of sports betting is wagering on the outcome of a sporting event. Players interested on placing a bet be it on their favourite football, baseball or rugby team, will approach a bookmaker or "bookie" to place a bet on their behalf. A bookie charges a small commission (vigorish) on all the losing wagers. The commission can be anything from 5 to 10 percent. In return the bookmaker pays out the winners based on odds or predetermined values. Concerning the winners at a sporting event; two important wagering formats such as spread and moneyline must be taken into account.
Point-Spread Wager: This type of bet is where the bettor risks more money than he can potentially win. The bettor will place a bet to the value of $210 in order to win $200, the extra $10 is the bookie's cut. If a bettor backs the favourite team-the team expected to win, he can only collect his winnings if his team wins by a predetermined margin. Underdog bettors, even if they lose can only collect if their team covers the point spread.
Moneyline System: In a sport like boxing the moneyline system is more feasible since the nature of this sport makes it impractical to use spreads. It entails straight up odds; in other words bets based on the amount of risk to win $200 when betting on the favourite or the amount paid for a $200 bet on the under dog. Let's assume you want to place a bet between Floyd Mayweather and Andre Berto. The moneyline might have Mayweather as the favourite at -200 and team Berto, the underdog, at +160. If you placed a bet on Mayweather, you must risk $200 for every $100. Alternatively is you placed a bet on Berto, you'd win $160 for every $100 you've wagered. Since this betting structure is unique, bookmakers use the "dime line" to calculate the vigorish. For favourites with -110 to -140, the difference between opponents is 10 cents, prices increase for -160 plus. Unlike the point-spread system, moneyline wagers  compels teams to wager on wins.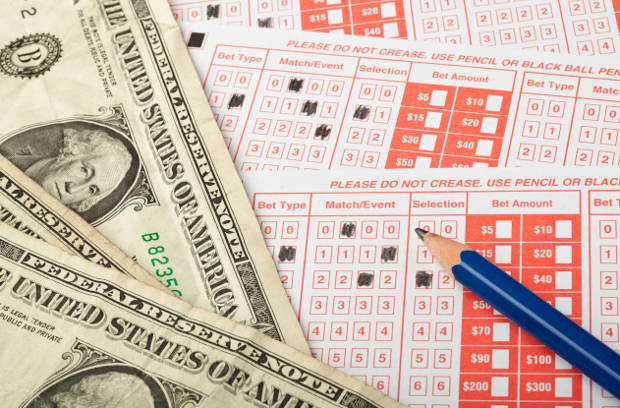 Different Types of Wagers
To cover many possibilities, sportsbooks offers a myriad of bets beyond points spreads and moneylines. In this section I'm going to cover over/unders, proposition bets, parlays, futures and run line/goal line bets.
Over/unders: When players follow this mode of betting, they predict the combined total score if it will be lower or higher than a specified number. If a football game's total set is 50 and the score at the end of the game was 24 to 35 totaling 59 points, the over bettor wins. If the score was 21, the under bettor wins. Bookamkers normally set their totals at intervals such as 50.5 in the event there's a tie or "push".
Proposition bets: These are wagers made on a specific event, like the total yardage a wide receiver made in a game.
Parlays: A "parlay" is a potentially lucrative yet difficult wager to make. In a five-team parlay, the better makes five distinct bets on five different teams. The bettor loses if his teams do not win. 
Futures: This wager is made on the future outcome of a specific event. Who the next Rugby World Cup champion will be. Normally the odds for this type of bet can be very high (30 to 1) since it's rather risky.
Goal line bet/run line: As an alternative to moneyline bets these are fixed point-spread bets. The winner receives higher payouts whilst the losser receives virtually nothing.
Some Insight About Bookmakers
Be it over the internet or with traditional bettors, bookmakers normally devise the odds that it predicts the outcome of an event and to balance the value of incoming bets for both sides. Since bookmakers earn their money through vigorish and not by risking their own money, they want the sum of all the bets made on both sides to be as close as possible, to earn a commission as well as a profit. As the bets start to come in they make minor adjustments to the point spread.
Let's assume an American football game has a point spread of 23. If the bookies notice that a lop-sided number of bets are coming in from one side, the spread will be shifted to 22.5 or 23.5. The reason for this is simple, to encourage more wagers on the team receiving the least bets.
Advantages of Online Sports Wagering
The difference between internet sports betting and traditional casinos is that there's no face-to-face transactions. Some experts reckon this is advantageous to the punter. How come? When it comes to the online version, punters can make as many transactions as they like, while in a brick-and-mortar casino they're limited to a handful of bets. Not only does it means lower costs to the punter but the bookie offers deposit bonuses, lower vigorish and one-of-a-kind wagering options that may not be profitable for a traditional bookie.
Punters who wager at online sport betting sites have access to more resources. They are not tied down to a specific location and they can bet on multiple events from any computer. The Internet can be used to research players, coaches, teams, the best odds, all this at the simple click of a mouse.
Convenience. It's time consuming driving to a football, cricket or rugby match, traffic can be dilly at times especially if it's a major sporting event. Not only do you have to buy fuel to get to the event but you have to purchase a ticket too.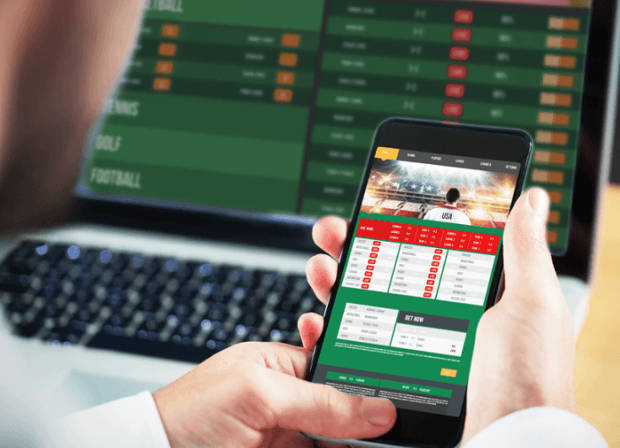 A Few Key Ingredients
Today's modern cyber casino offers the player a sports book, poker, mobile, casino and a live casino, powered by different software providers. From a player perspective this is very convenient. A variety of key ingredients does create a cullinary masterpiece indeed. What exactly are these ingredients?
Quality design: Let's face it no one is going to wager at a site if it does not look professional. A scrappy looking site says a lot about the owners and tells punters that they might be cash-strapped. If an operator wants gamblers through its virtual door it must have a site that 'screams money'.
Multiple banking methods: The more the better. Thankfully most operators offer a substantial amount that include ewallets (Neteller, Skrill), credit and debit cards, bank wire, cheques, Paysafecard and many more.
Betting resources. Only sign up at sites that is a comprehensive resource to its players. As a rule of thumb, sports betting entails a lot of research-the best sites cover the ins-and-outs well. Sign up to newsletter to receive exclusive offers, free pics and other goodies.
Customer service: The last thing you want to do is sign up at an operator where its support staff is unprofessional or lacks proper training. Ensure that the its customer service is knowledgeable and can deal with any querie in a timely and polite manner.
Special options. Quality sites offer in-running betting. It allows the bettor to place a bet while the game is busy being played and person-to-person (P2P) wagering. The latter version allows players to accept betting propositions posted by other members or who propose their own bets.
Player rewards. If a gambler is prepared to spend his or her cash at the casino, it's a given that the operator must offer them an incentive or token that justifies their business. They come in all shapes and sizes from sign on bonuses, VIP points, referral bonuses, special promotions and cash back on losses. A reputable operator features a combination of these.
Competitive odds. These differ from site to site. just make sure that you get the best possible deal every time you make a deposit.
Wide rane of betting opportunites. The top quality sports books always cover the major events and offer their punters a range of betting options. Popular betting options include reverse bets, parlays, teasers, if-bets, round robbins, straight wagers, futures and propositions.
Truth be told, it's no cakewalk tracking down a quality site but with a little elbow grease, determinantion and online finesse you'll never have to settle for a sub-standard site again.
How To Choose An Online Sportsbook: Step By Step Guide
To find a quality online sports betting site proper research is a must. In the section I'm going to give you a step-by-step guide on how to select the best site.
Due diligence. Visit the top portal casinos like Latestcasinobonuses.com or Casinolistings.com, read the reviews in gambling magazines, become a member at gambling forums like the GPWA (Gambling Portal Webmasters Association) to determine a site's overall reputation within the industry. Try and verify how long the site has been in business. From personal experience, the longer the site has been in operation the more reputable and financially sound it is. Where possible try and avoid sites that have not been in operation for longer than a year.
Is the site tailor made for you? Once you've narrowed down your selection of potential sports books, visit each one just to make sure they offer what you the best possible deals.
Test their service. Once you've locked into a few sites, test their service to see how they respond to your initial query. Send them an email by asking them a few basic questions. The response you get is likely the type of service you'll receive.
Open many accounts. Once you decided on a site it's time to put your money where your mouth. If you join several sites, you increase your chances of getting the best odds. Gone are the days of tedious downloads, today's sites offer instant-play software-all you have to do is fill out a form, deposit some cash and you're good to go.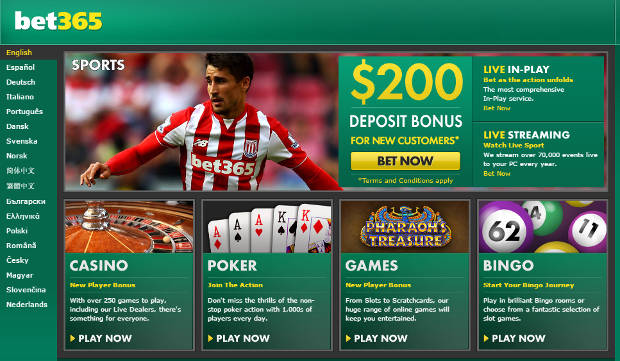 Betting Exchanges A New Era In Sports Betting
What is a betting exchange? It fascilitates bets between gamblers in a person-to-person format. It allows bettors to act as a sports book. Only bettors are involved, they take no direct interest in any wagers only a small commission of 5 percent from winning bets.
However, if there's money to be made, why should you use a betting exchange instead of sports book? Simply put, even after the commission is paid, betters find that they can get a better deal than what they're likely to get from online or land-based books. Come to think of it. Have you ever placed a simple even-money bet with a friend on a sporting event where you knew that a traditional sports book won't give you such a good deal? With a betting exchange you can do thye same thing, instead of one friend, it's thousands of "friends" eager to assist you. These so-called friends are made up of sports fans doing what they love best: to bet on sports.

Credit: Infographic courtesy of RightCasino.com
Valuable Tips
Even though sports betting has the potential to offer a consistent income for the savvy-player it's by no means easy. If you want to explore something different instead of casino gambling or poker, the following tips will stand you in good stead.
Forget about luck. Luck might give you a small windfall from time to time but it's as far as it goes. To be a successfull sports bettor requires a certain degree of skill, dedication and preparation. You can improve your winning chances if you invest your time and resources in the sport event you're interested in.
Look for the best odds. Shop around for the best odds, not all online sports books offer the best ones.
Avoid being a loser. In the sports betting arena there are two types of bettors: winners and losers. It goes without saying, no matter how good you are you will lose at some point in time. Solid bettors accept this fact and learn from their mistakes. Losers on the other hand become fixated with instant riches and long shots instead of focusing on a fixed income.
Know your limits. As the old saying goes there are many ways to skin a cat. The same rule applies to sports betting. If you're familiar with the various players, their strenght and weaknesses, the teams they play for, a "future" bet can be a profitable bet. A "straight" is easy to manage but if you want it to be profitable you must weigh the odds, avoid favourites and long shots.
Don't rely on your gut feeling. Keep in mind that sports betting requires practice, skill and determination. Don't rely on "quasi-mystical" feelings about which team is going to lose or win.
Rely on sound advice. Whilst you're busy digesting and analysing your data, always trust the source. A colleague or friend that gave you a "hot tip" should not be taken lightly, especially if they're an expert in their field.
Know when to stop. In any form of gambling, money management is and will always play a pivotal role. The first law of money management is to know when to quit and never risk more than you can afford to lose. Only wager a small portion of your bankroll on a bet, don't spend it all on a single bet-this is a guaranteed recipe for failure.
Conclusion

Whether you're a recreational or a successful gambler to become good at sports betting you must think long term. There will be times when you win substantial amounts of cash but at the same token significant losses can be heartbreaking. The wise player knows when to quit, not how well you do today or tomorrow but how well you do it consistently.

Reference

1. Internet Gambling: How To Win Big Online-J. Phillip Vogel

[addtoany]