Interview with Jelena Isakov
About Jelena Isakov, Account and Sales Manager AskGamblers.com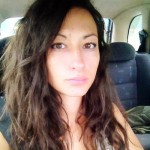 I'm 31, born and living in Serbia. Current location: Belgrade. My school orientation is law, which I graduated last year, but I completely fell in love with this industry while I was still studying and I still am in love.
In October 2011 I wanted to continue with living on my own, in Novi Sad, which wasn't my hometown, so I needed a job. As my previous job of being an agent who sells some VOP software online was unnecessary anymore, I asked Igor, AskGamblers' CEO, who was a good friend of mine for a job. He gave me the opportunity and I started working with bonuses and forum moderation. I remember chatting with Igor from the evening till the noon the next day about how to improve some things, what to do next etc. Great times!
My current position is Account and Sales manager as well as Forum Administrator. I also do the interviews, like this one, but as the interviewer with casino representatives.
About Askgamblers.com

AskGamblers is a top-notch casino portal that aims to deliver current and accurate information about the world of online casinos. Whoever is looking for trusted, unbiased casino and game reviews, real gamblers' opinions and ratings, AskGamblers is the place where to look. It also offers latest news from the industry, and casino bonuses to make your gaming experience even more exciting. Even if you run into some difficulties while playing at online casinos, AskGamblers will be glad to help out via its unique Casino Complaint Service. Get the truth about any online casino at AskGamblers and then decide to play.
Did You Know
AskGamblers has 70,000 registered users
27,000+ newsletter subscribers
7,500,000+ page views, 2,000,000+ unique visits, 11,350+ Facebook likes
AskGamblers.com is an industry powerhouse. When it started out in 2006 what were the biggest challenges the portal casino faced and how does it stay ahead of the competition in a very crowded market space?
The very first challenge for AskGamblers.com was how to get its first visitor, then a member and then a player. Many challenging things soon followed it.
The most significant ones, at that time, were a revolutionary Complaint System and how to convince casinos to accept them and respond to them in a timely manner. The site's CasinoRank Tool is based on an automatic algorithm which calculates casino rank using different parameters-all packed in the formula, with "ingredients" known only to its creator.
Our complaint system helped so many players and returned about 3 million dollars of their money won and this number is constantly increasing. We collected the stats and published a nice infographic here - http://www.askgamblers.com/gambling-news/industry/insight-in-askgamblers-casino-complaint-service/
As the years go by AskGamblers continually tries to be innovative. It went through many re-designs and was copied so many times from different sites. The last re-design happened in April last year, when we also introduced CasinoRank 2.0, a Live chat support, filters for bonuses, casinos and games. In 2014 we introduced AskGamblers For The Industry. This is a special section where affiliate programs are listed-in essence we became a master affiliate. Our work was crowned with iGB's Best Casino Affiliate award, in 2010, 2012 and 2015.
This year is the year of our Certificate of Trust which raises us on the level of an independent gaming authority, always there to help players through complaints.
To be eligible for this prestigious recognition, the casino must adhere to 3 conditions:
They must be listed on AskGamblers for at least 6 months.
Have a minimum casino rank score of 7.5.
Have at least 80% solved complaints or no complaints at all.
Many countries are beginning to realise the value of online gambling regulation and its taxation. Would you say regulation is a good thing and has it benefitted the industry thus far?
I think that the biggest benefit goes to the countries and government itself, because players are facing exclusion of their countries from the list of eligible ones and the choice of casinos they can play in are getting fewer by the day. Here I am mostly thinking of the UK's example, where some decent casinos gave up on UK players and closed the door to this market.
I'm sure casinos aren't so happy to get and pay for new licences together with regular fees and taxes. Good thing is that now, hopefully, this industry is going to be less taboo and underground. I guess people still feel more secure doing things legally regulated by authorities. In return, governments have to make sure to give proper protection and support to the operators and players.
Some affiliates feel that the 'hey day' of internet gambling is a thing of the past? Do you share this sentiment and is the industry properly regulated? If not, which measures do you propose to properly regulate it?
Since we're witnessing an expansion of mobile gambling, social gaming and a big increase in the number of online casinos and affiliates, I wouldn't say the heyday is over. There's just a whole new era that is happening. There are still countries where online gambling and gambling in general are in the "grey area" or where some of its parts are prohibited and some allowed. For example India, where general gambling is restricted but horse racing and lottery are not.
The missing thing is more transparent and precise law regulation. Regulations, from country to country are a bit messy at the moment and players might still get confused or are in doubt. Same thing applies to online casinos who definitely need to be more clear with their T&C's and offer better security protocols.
It's very easy to open an account and deposit money and there's no any check if the player is 18 years and uses his/her own card, e-wallet or other deposit method. There also needs to be more dedication on the side of casinos, especially when it comes to the prevention and discovery of a potential gambling problem of their regular players.
With its recent updates (Panda, Penguin and Hummingbird) Google practically decimated thousands of small affiliates. In light of the recent anti competition case filed by the European Commission, do you think Google as a search engine is ethical?
As much as I'm aware of this story, these objections from the European Commission apply to shopping services and it has not much to do with gambling. For gambling sites it's very hard or even impossible to advertise. Anyway, Google has two big roles - it's just a company (okay a huge one) who also needs to be competitive but it is also the biggest search engine needing to be fair and unbiased.
It must be hard sometimes to harmonise these roles but it's kinda natural to use your powers to push your products and services. When you type song or/and performer in Google's search bar, first results are Youtube videos and Youtube is also owned by Google. And nobody finds it unfair.
Although it seems like a cruel survival race sometimes, somehow, I find Google motivating to do more with your site, to do better and to work harder. I would just like the same chances and opportunities for the gambling industry, as for other products and industries when it comes to advertising.
There are very few reputable online casinos left. Which criteria does AskGamblers.com take into account before it starts promoting an operator?
I wouldn't agree with the statement that there's only a few reputable casinos around. AskGamblers works with more than 850 online casinos. Some of them have been in operation for over a decade, keeping with the tradition, exactness and efficient payouts, there are also excellent online casinos among newcomers. They offer top services and fun, together with responsibility and responsiveness, taking care of keeping the trust of players and affiliates.
In the ocean of casinos and with 850+ reviewed ones, AskGamblers' goal is to cover as many of them as we find but not simply because of the number but to give to players a precise and as complete as possible information featuring only the best ones and warning about bad ones. Unethical operators are categorised in our Blacklisted Casinos Section or marked with a warning ribbon. When you click on one of these casinos a pop up automatically refers you to another better and more reputable casino. The point is that, if players find some online casino through Google or other way, they can check it on our site and get all the important information and user experience.
If any casino wants to work with us they must abide by these rules and terms. And of course, to be represented by an affiliate program whose conditions also depends on our business cooperation. A fair and decent affiliate program is for the affiliates of equal importance as the same qualities of their casinos.
What's the biggest mistake/s players normally make and what advice would you give them?
First of all; players sometimes do not ask nor look for the information about a casino they want to play in, which they can mostly do by visiting reputable affiliate sites and reading about other players' experiences in forums, casino reviews and also complaints if there are some. They often get attracted with huge bonuses and "shiny" offers while not reading the casino's Terms&Conditions carefully. Additional big mistakes include rules about bonuses, maximum payouts, maximum bets, games allowed and game contributions.
My advice is to act exactly the opposite of what's written above and to play responsibly and carefully by taking care of your own financial situation.
They should not consider gambling as a source of regular income. Players must accept the fact that they can win a lot of money but be ready to lose it too. Moderation and patience also goes a long way.
One extra advice is to always check the casino's live support, it usually indicates the professionalism of the online casino. Players must contact support first before they start playing. They must check if the eligibility of their country residence to play at the casino or to redeem bonuses, if it's clearly stated. This way they will avoid wasting their time by creating an account. If their country prohibits online gambling it will be locked when the registration is complete.
In your expert opinion, does online gambling exacerbate problem gambling, if yes why would you say so? If a player is a problem gambler which organisation/s offer professional councelling for free?

In one way yes, because casino and casino games are now available almost everywhere - wherever you find an Internet and have your cell phone. Even on social networks! Also, there's a big contribution to this trend coming from no deposit bonuses and free spins which hardly can be given to the players from land-based casinos. So it's another distinct advantage and attraction of online casinos.

On the other hand, today everything is so available thanks to internet and I find so many things addictive. I'll mention apps and social networks again, especially Facebook where people spend so much time and money, buying chips, gems or virtual money to be able to progress and level up in candy crush, farmville and similar games.

There's an excellent guide related to this matter written by our administrator and Head of our support. He describes how to recognise a gambling problem, how to deal with it, finding a solution or even preventing it. This guide also lists a number of relevant sites where players can seek help or educate themselves on the topic: http://www.askgamblers.com/forum/topic/2152-sos-i-am-addicted-to-gambling-what-to-do/

Now and again a case pops up where the operator 'rigged' its software to favour the house predominantly. Do you believe that softare 'tampering' will occur more often in future especially as regulation and severe competion amongst operators sets in?

Something weird is happening lately. I'm reading a lot about DDOS attacks on the sites and email servers of certain operators. Also there was a thing with Neteller which didn't work for a day or two. Now in the last 10 days I've seen two cases of software cheats, the one you mentioned and also the one about Skybook Casino's AmigoTechs cheating poker.

This news is spreading fast, so I'm really surprised if anybody dares to put a permanent mark on their own name and business by doing such things. The House always wins anyway so don't be a greedy cheater. This is certainly not a good way to beat the increasing competition, so I want to believe and actually hope so that these two examples will be a useful warning for all the companies in this business. Sooner or later, cases like this get busted and exposed in public and they don't bring any good in the long run but only a ruined reputation.

Which casino game/s are popular amongst players? Is there a specific reason for this? How is the RNG (Random Number Generator) of a slots machine calculated?

Lately, I've been reading a lot about NetEnt's "Dead or alive" slot game and seeing such nice screen shots of this game with pretty nice winnings. There's a special, very popular thread with the same title in our forum dedicated to this game. It's a very high-variance slot with a great free spins round. The game is exciting and risky at the same time because it can "dry" your bankroll but it can also boost it significantly. It's guaranteed to get your adrenaline pumping since it's laced with winning combinations and winning digits.

Women often like "Immortal Romance", which has a story and nice bonus rounds. It's probably the biggest Microgaming classic in my opinion. A lot of players adore the music which features in this game. The Random Number Generator is often considered the ''brain or heart'' of the slot machine. It's an algorithm which determines each spin, even before it happens by generating and drawing numbers with values between 0 and a few billions and translating them into series of numbers which correspond to the symbols on the slot reels. It is a whole little science, not so easy to understand, but one thing is for sure - players cannot change the outcome (the combination) of one single spin.

RNG is not a cheat, it's based on real random pick and it certainly has to meet strict standards and to go through testings and licensing by gambling bodies and jurisdictions. They also require a minimum payout percentage, known as RTP (Return To Player) which is usually not less than about 95% for online slots.

As a seasoned veteran of the industry, what advice would you give to new affiliates just starting out? Do you attend any conferences? What's the funniest thing that ever happended to you at a conference or during your employment in the industry?

I'd recommend original and quality content from the very beginning. This is something Google likes the most and we all know that every online business depends on Google today. Interesting thing is that Google gives a chance to the new sites to make a good breakthrough, placing them on good positions in the beginning giving them a few months time period to "show off" themselves. Because of this, it's in your best interest to have a lot of good content ready and prepared in advance to keep that good position given. Otherwise a new site will drop in the search results pages. This is, at the same time, one of the ways to do organic SEO the only one that Google tolerates nowadays.

Yes, we always attend iGaming conferences and we are the only affiliate site that has its own booth. In Amsterdam, it's going to be our 4th time in a row to have a stand. I personally adore conferences and the people I'm working with, so I'm always happy and exited to see them again and to have a meeting with them. That's definitely the best part of this job!

Haha, well, funny thing is meeting me at a conference while I'm desperately trying to find some booth I need to have a meeting at, asking for help, carrying my laptop and notebook around and looking so lost. I'm a person with the worst space orientation ever.

[addtoany]