Interview with Jeremy, CasinoListings.com
About Jeremy, Owner Casinolistings.com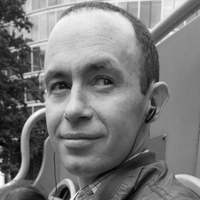 I'm from Sydney, Australia and have lived here all my life. I have a degree in business specialising in finance and marketing, but spent most of my professional life as a corporate software consultant, coder and developer. This has come in handy as it has allowed me to build a complex site like Casino Listings myself without having to pay for outside developers.
I started Casino Listings in 2007 shortly after a friend of mine had created a small, virtually unknown site called Latest Casino Bonuses. I was bored with my corporate IT jobs and had a baby daughter that I wanted to see more of so I quit my job, started working from home, and went all in on this with him as a partner.
We picked the domain up at auction after someone let it expire. At the time I could not believe how much we had to spend to acquire the domain but in hindsight it was a good decision. These days I am also a partial owner of a couple of other well known sites but I spend most of my time working on Casino Listings as it is my favourite.
Overview of CasinoListings.com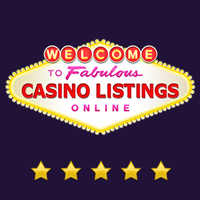 At CasinoListings.com we specialise in reviewing online casinos, including the good, the bad, and the average. We focus on evaluating casinos from the point of view of a player. Providing players with the information that they need to make an informed choice is our primary concern. In addition to the reviews, we have the world's most comprehensive and accurate jackpot tracking service, the original casino tournaments monitor, an active discussion forum, along with hundreds of free play casino games that allow players to try them out for themselves in a risk free, low pressure, environment.
Did You Know:
Casinolistings.com is an incredible resource for online gamblers since the content on it is expertly written. Do you write the content yourself or do you outsource it? When the site started out what where the biggest challenges it faced?
Thanks, you are very kind. I write some of the articles, mainly casino reviews. We have two writers, one in the U.S. and the other in Europe, that produce most of the other content for the site such as the daily news, games and jackpots pages, among other stuff. Most of it then goes through me as the editor and I make small changes here and there.
Many years ago when we first started we outsourced on a per article basis but I was dissatisfied with the quality and have spent a lot of time over the years re-writing old articles and reviews to make them better. I am the first to admit that I a bit pedantic when it comes to spelling and grammar, and I have a low tolerance for bad writing.
I think the main challenges at the start were the same as every new website faces: building both a reputation and a steady flow of visitors. Some things never change!
Internet gambling or gambling in general is often described as a mug's game, do you share this sentiment? (In the event of yes or no please elaborate).
Sorry to sit on the fence but I have to say both yes and no to this one. When we first created Casino Listings the two of us that started the site both had experience as advantage players or bonus chasers or whatever you want to call it.
It was very profitable, certainly not a mug's game, and the money we made doing that gave us what we needed to start the site and share our experience at loads of different casinos. These days, the bonuses are nowhere near as lucrative and most are traps for players that are best avoided. But there are still opportunities for astute gamblers and those with an edge.
On the other hand the vast majority of people playing are recreational gamblers who do so for enjoyment and entertainment. A player who is prepared to play while acknowledging that they are more likely to lose money than win and they have an entertainment budget that they stick to - I don't think they can be described as a mug.
A mug to me is a person who has unrealistic expectations, someone who thinks they can beat the game with a system for example, or who lack discipline and chases losses beyond their budget. Certainly there are some people who fit that description. Whenever we get someone like that posting on our forum we do our best to dispel any notion they may have that the Martingale system they think they just invented is going to work.
Many countries are in the process of regulating online gambling. Do you think regulation bodes well for the industry as a whole? Did the United Kingdom's 'Point of Consumption Tax' have an adverse effect on UK-licensed operators so far?
Yes I think better regulation will be a net benefit for the industry as a whole. There are far too many cowboy operators with little or no experience (or even criminal records) running casinos that don't follow sound operational practices like segregating player funds from operational business funds.
Relying on anonymous casino owners to self regulate has obviously proved inadequate time and again so I think that better regulation and oversight is long overdue. Some countries such as the UK have done it well, while others have used it as an means to eliminate competition for their own government monopolies or a small number of preferred companies, to the detriment of consumers.
Regulation is not always a good thing from the point of view of an online gambling affiliate as it can add layers of red tape and bureaucracy as well as additional burdens in terms of geo-targeting and site development costs. That said, I think that the concerns of affiliates should come a distant third to those of the players and operators. Consumer safety and protection should be the primary concern. If affiliates can't deal with that, too bad.
I can't speak on behalf of UK based operators, but we did see the withdrawal of several older and established Microgaming group operators from the UK market altogether which I found surprising. I assume that they figured that the numbers weren't going to add up for them. That was their business decision to make. There are plenty of others that remain and provide a great service to UK punters and have no problems paying their fair share of tax.
Players still have very little recourse when it comes to online casinos not paying their winnings. You started a thread over at GPWA (http://www.gpwa.org/forum/warning-affactive-refuses-pay-big-winner-219425.html?highlight=muppet) about Affactive dragging its feet in paying a US player her winnings. Can you tell us more about it and in your expert opinion what are the traits of a rogue operator? 
My goodness, I think I have aged 2 years in trying to deal with that one. At the current time the player has still only received about half her winnings 9 months after her withdrawal. Since the lady working there who was helping push the payments through left her job recently they have cut them off completely. They even sent a quite incredibly audacious email that said they were not going to pay the player any more because she had not played recently enough in their casino.
Sadly we have had reports from many other players of similar things: players are selected for a "random 90 day security check" when they withdraw, then are told 3 or 4 months later that their withdrawal is denied because they haven't played during the last 30 days. This casino group has fallen even lower from being a poor, slow paying operator, to outright fraudsters in my opinion. We have moved all their casinos from the "avoid these casinos unless you are mad" section of our site to the blacklist in response to this and other reports. This is a prime example of why this industry needs proper effective regulation, especially in the USA.
Charateristics of A Rogue Operator
Rogue operators are usually unlicensed and set up in an unregulated jurisdiction such as Costa Rica, Belize, Cyprus, or Curacao (I realise there is Curacao licensing but many of the casinos served from there are unlicensed). They will use a network of shelf companies that makes it extremely difficult to trace the ownership, and in many cases will not even list a company name or any contact details on the website or in the T&Cs.
This is the number one warning sign for any prospective players who are unsure as to the legitimacy of an online casino:
Many offer extremely unrealistic high percentage bonuses or big free chips to keep reeling in the suckers.
And naturally they will invent excuses to delay payments such as they didn't receive your ID documents, or the 10mb, 600dpi document scans you sent were too small or unclear, or they have had lots of withdrawals recently and the queue is long.
Or they only process withdrawals on Fridays when the moon is full or other assorted nonsense.
The really bad ones retrospectively change the T&Cs and say you violated them, or just outright refuse to pay. And most often they are running software that is either cheap or requires no background checking in order to get a license.
Before Casinolistings.com starts promoting an online casino are their certain criteria it takes into account? Do you believe the industry is transparent enough, if not which mechanisms do you propose to make it more transparent?
I don't like using the word "promote" to describe what we do. We supply players with detailed and accurate information that allows them to make an informed choice. Casino Listings doesn't exist to drive a casino's business, and the welfare or profitability of casinos is not our concern. So from that point of view, we review casinos as we come across them and give many casinos a bad review when they deserve it.
When we are doing a review we have a checklist of things to look out for including the usual stuff like range and quality of games, deposit and withdrawal options and speed, and standard of service offered. More recently we have also started to focus on things like the quality of the web interface used at most of the new browser based casinos, along with things like options to control problem gambling like deposit limits, as I feel that these small things are the factors that will differentiate casinos in a very crowded and homogeneous market.
As a whole the industry is not very transparent, affiliates and operators included. I don't think the majority of players understand what an affiliate is. Although I don't spend much time looking at other affiliate sites so I could be wrong on this, I have yet to see an affiliate site aside from ours that discloses what it is: how it earns money, and what the benefits for players are of the affiliate relationship. It would be nice if more of the established affiliate sites would step up to the plate and offer a similar disclosure to their visitors as I believe it is the ethical thing to do.
On the operator side, this varies wildly depending on whether the site is properly regulated. Jurisdictions such as the UK, Isle of Man, Malta and Kahnawake do a decent job of implementing some sensible operational rules, but it can still be difficult to find out exactly where an operator is located and who owns the casino.
For unregulated jurisdictions and casinos that accept Americans, good luck finding any of that out as they are deliberately set up to be as opaque as possible. If it were up to me, I would require clear and truthful representation of where the casino is licensed, where it is principally operated from (as these two often don't match). I would require independent certification that player funds are segregated from operational funds. I also think that reporting of both the theoretical and actual monthly RTP or payback percentages of all games should be mandatory, and if it is possible to change the RTP, any that are changed should be clearly published and dated.
The deposit or welcome bonus is a nice incentive to new players. Are you a fan of it, would you recommend it in general and why?
The short answer: no.
Why The Sign Up Bonus Is Not That Good Any More
My feelings on this have changed over the years. Bonuses used to be genuine offers or incentives aimed at attracting customers and giving them a shot at winning. Now they are mostly traps designed to reel customers in and make sure they lose. This is due to the excessive restrictions attached to them such as high wagering requirements, low bet limits, and sometimes even caps on the amount you can win and withdraw. Not to mention fraudulent "spirit of the bonus" clauses that dodgy casinos use as a last resort to prevent paying players who won and followed all the other rules.
Personally I don't claim them any more unless they are exceptional. For players that are new to online gambling, I would recommend that they decline bonuses until they are comfortable with the games and the processes, and they are sure that they understand the conditions attached. Some newer casinos are using a system where you play with your cash first and bonus money second, and you can withdraw without being locked in if your balance never dips into the bonus funds. I think that is a fair compromise but still complicated for the uninitiated to understand.
The other problem with bonuses is that they have resulted in this proliferation of lazy casino skins that have little difference between one another apart from the bonus terms. There is very little imagination in promotions, and casinos are almost entirely dependent on bonuses as an acquisition tool. For example: when a casino approaches us to review them we give them a questionnaire to fill out with information about the casino. At the end we have a question along the lines of "what makes your casino different, special, or better than the hundreds of others with the same games?". 9 times out of 10 the answer they give us is a description of their bonus offer, which in reality is no better than thousands of others.
The root of most disputes between players and casinos is, in my experience, either incorrectly applied (by the casino) or understood (by the player and even the casino) bonus terms. One of my personal pet hates is that the bonus rules such as bet limits and disallowed games are rarely programmed into the casino software itself. This puts players in a position where they can accidentally break a rule and invalidate their win.
Obviously while this remains the status quo casinos have little incentive to fix it, but I hope that in time there will be more casinos that show a little leadership and do the simple programming required to implement these rules in the software. I also feel that casinos could save themselves loads of time and money in support, anti-fraud, and manpower costs by just not offering bonuses at all.
Many players often question the integrity of the software used by operators. Is 'rigging' on the rise due to increased competition amongst cybergaming casinos? What are the tell tale signs that a game could be rigged?
No and I think that the vast majority of complaints about rigged software are from players that are simply upset that they lost. Increased competition among operators should result in the opposite, as gaffing games so that a player can't win is likely to lead to short term gain for the casino at the expense of long term customer satisfaction and return visits.
No-one likes to keep playing at a casino where they never win. Well known developers with a wide customer base have no need to cheat as we all know that casino games have a built in house edge that makes them money in the long run.
Having said that, we have come across software and games that have been rigged over the years, and situations where the games are not rigged in real money mode but they are to the player's advantage in free play mode. I also have my suspicions about one or two that are yet to be proven conclusively. All, have been small-time, little known software companies without a significant market presence. 
In terms of looking out for rigged games, the problem is that it is extremely difficult to prove rigging of a slot machine which is highly volatile, unless the developer does something extremely obvious like TopGame did when it removed the wild symbols from some of the reels on its games. Gaffing of card games or video poker can be proven, but it can take a lot of time (and lost money of course) to record enough results to satisfy a statistical analysis.
However, mathematical experts in the community such as Michael Shackleford and Eliot Jacobson have proven a number of times that it can be done, so I would have to question the mental capacity of a game developer that decided to try something like that again. I would advise anyone that thinks that a game is rigged to keep detailed notes of every hand played, amount bet, cards drawn etc, and to make contact with their favourite forum owner or one of the mentioned experts in private before raging about it in public on a forum. As we have seen happen a couple of times, if a crooked operator gets wind of the complaint, they can disable the cheating mechanism before anyone else has the chance to gather the data needed to prove it.
In terms of responsible gambling policies, do online casinos offer more player protection than their land-based counterparts?
Absolutely. Anyone who has played online will be familiar with the stringent ID requirements that all casinos enforce, to prevent both fraud and underage gambling. Even the worst online casinos do this to protect themselves. These days when play at a good casino that is set up in a well regulated jurisdiction, you have the ability to set daily or monthly deposit limits, wager limits, loss limits, and even session time limits which automatically log you out when they expire.
I don't know of any land-based casino that gives players that sort of control over their gaming. Can you imagine the staff at a land casino walking up to someone at the slots and telling them that their 2 hour limit is up and they have to leave the building immediately? While it is behind land based gambling in other ways, online gambling is so far ahead in this area that It is not even a fair comparison.
Many US states are in the process of regulating Internet gambling. Do you believe a regulated US market is the proverbial 'cash cow' that everybody think it is? Has Casinolistings.com applied for an affiliate license in Delaware, New Jersey or Nevada where it's already regulated?
As I stated earlier I think regulation is a good thing, particularly so for American players that are at the mercy of some of the worst rogue casinos on the internet. It does make life difficult for a site like ours where we are now having to try to geo-target things to people on a state level, but c'est la vie, that is the price of progress I guess. I don't know if it is a cash cow though.
We have a license to refer players to casinos in New Jersey and our experience so far is that it has been a complete waste of time. I don't know whether this is because players in New Jersey already know exactly who all the casino operators are and don't need to research them on the internet, or some other reason. The outrageously optimistic estimates of the potential market size of New Jersey online casinos have been continually revised downwards over time, and our experience certainly corroborates that. Ultimately, time will tell.
Last but not least. Our industry has grown in leaps and bounds the last few years. Where do you see it in another five years time and do you think that SEO will still play an integral role in ranking sites?
If we go by the past 5 years experience, I don't see it changing substantially during that time.
Key Take Aways
There have been ups and downs and many changes but looking at the big picture I don't think that the industry of today is really all that different from 2010 for example.
I expect that more U.S. states will start to regulate and license online poker at first with casinos to follow, and we may perhaps see some interstate agreements that allow players to play at sites from other states.
I hope that there will be effective regulation of gambling in the United States at a federal level, but I am realistic in that regard and don't think that it will happen.
I would like to see casinos try to come up with better ways of attracting and retaining customers apart from bonuses, and for those that still offer them, they will need to enforce all the rules in the software or risk being left behind by more their progressive competitors.
Hopefully many of the well known rogue operators of today will be run out of business by the many good guys that provide a superior service and experience for their customers.
The Significance of SEO
SEO will always be important, along with having a great site with interesting information that brings people back, but I guess it depends on what you mean by the term SEO.
To me it is about optimising my own site to make it as accessible to the search engines as possible. Despite what some naively optimistic people would have you believe, having great content is not enough in itself without your site being optimised to give both people and the search engines the best chance of finding and reading it. I'm not talking about backlinks by the way.
Off Site Site Factors
The vast majority of off-site SEO we do these days consists of disavowing the toxic link bombs that anonymous fools keep pointing at our site in an attempt to have it dumped from the search engines.
Unless Google for example reverses their decision to make negative SEO attacks possible, it will undoubtedly continue as it is a sad reality that there are many people out there incapable of creating something positive themselves who instead spend their time and money trying to pull others down to their level.
Casino Listings doesn't fit the mould of the typical keyword-focused "thin affiliate" site that really offers nothing to a visitor other than an attempt to tag them and send them off to a casino as soon as possible. Our aim is to have people love our site so much that they want to tell their friends and come back to it time and again, spend some time, share their experience and post in the forums, and ultimately reduce our reliance on search engines as a traffic source. So far I think that we're doing ok. Hopefully we'll still be alive and kicking in 2020!

[addtoany]