Interview With Keith Furlong Interactive Gaming Council
About Keith Furlong, CEO, IGC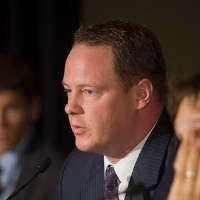 Keith Furlong serves as the CEO of the Interactive Gaming Council (IGC). The Council's aim is to promote strict government regulation, fair and responsible trade guidelines within the interactive gaming industry.
Mr Furlong previously served as public information officer and legislative liaison for the New Jersey Division of Gaming Enforcement (DGE). During his tenure at the DGE he was the lead media spokesman and legislative representative for the Department of Law & Public Safety. He serves on the editorial board of the Gaming Law Review.
Did You Know

The IGC continues to be a consistent voice for the responsible interactive gaming industry, making the case for regulation and player protection to governments, gaming regulators and policy makers throughout the world.
The IGC continues to emphasize that perceived problems of underage and problem gambling can best be resolved through a combination of up-to-date technology, proper internal controls and regulatory oversight. Additional information about the IGC, including membership details, can be found at the association's web site,www.igcouncil.org.
The Interactive Gaming Council is often described as the ''watchdog site'' of the online gambling industry. Has the industry changed a lot since the IGC first started out in 1996? What were the biggest challenges the organization faced to date?
As the online gaming industry continues to evolve the IGC has a long history of meeting unique challenges. In the past the association met these challenges with aplomb and at the same time it focuses on member benefits such as credibility and transparency.
The IGC aggressively promotes fair and open online gaming in Australia, New Zealand, the U.S, Europe and especially the UK. In the UK for example, the IGC provided written testimony to the Gambling Review Body during the consultation phase of the review process that resulted in legislation being passed in 2005.
Key Areas
The IGC must stay abreast on U.S. based efforts to expand online gaming. It promotes an open and regulated online gaming model globally. The IGC is actively poised in Latin America; it provides industry experience and cooperation to all governments preparing for a licensed regime.
The IGC is currently spending a lot of time and resources on moving online gaming regulation forward in Canada. The irrefutable truth is that Canadians are playing online. H2 Gambling Capital estimates the size of the Canadian market to be in excess of $870 million for 2013 (including sports betting, casino, poker, and bingo). Online gambling is mainstream, popular and it's getting bigger every year.
The reality is that the industry continues to expand this is why it's important that it meets consumer demands. From an IGC perspective; the industry, as well as governments would benefit from a regulatory system.

The United States is currently regulating internet gambling albeit on a state level. Has regulation in Delaware, New Jersey and Nevada been a success so far? Please elaborate?

It is a success. In our experience, regulation is a better way forward than prohibition, especially to help prevent problem and underage gambling. Correct, in the U.S. three states have approved online gaming to date: Delaware, New Jersey and Nevada. The IGC is monitoring other individual states, such as California, Pennsylvania, New York, Michigan and Illinois to add its voice as an advocate for open online gaming regulation and taxation.

Also, the first Interstate agreement for sharing online gaming liquidity between state borders was approved between Delaware and Nevada. The deal allows online poker players from Delaware and Nevada to play side by side at virtual gaming tables. The agreement was drafted to allow for inclusion of additional states as online gaming is authorized throughout the country. 

Those who oppose internet gambling (Adelson, Senator Rubio and Graham) regulation in the United States introduced a companion bill (S. 1668) to RAWA (Restoration of America's Wite Act). Isn't it a bit presumptuous and do you think it will have an adverse effect on the U.S igaming industry as a whole if successful? Does internet gambling have a cannibalistic-effect on land-casino?

In my opinion, it is inevitable that businesses will continue to develop online business strategies. In the casino industry, if gambling is permitted within a jurisdiction, then the nature of the delivery medium should not affect the nature of what is being regulated or the legal status of the product. I would again add that regulation ultimately provides the same or greater technological controls available to prevent underage gambling and increased education, awareness and assistance with problem gambling.

When it comes to cybergambling regulation many see the United Kingdom as a shining example as to how it must be regulated. In your professional opinion is the UK market oversaturated and has the UK become a nation of gamblers due to excessive advertising campaigns?

The UK was an early leader on moving online gambling regulation in the right direction. It's easy in hindsight to question every aspect of a regulatory scheme, but I believe that online gaming regulation in the UK is something that will continue to evolve with technology and over time.

The IGC's objective is to promote the advantages of regulated jurisdictions for online gambling. In our view, regulation is the best way to assure that operators of online games have the honesty, integrity and financial stability worthy of offering gaming products and that players are assured that the games are fair and honest.

Out of all the jurisdictions (Alderney, Gibraltar, Isle of Man, Malta etc.) where operators can apply for a license to operate from. Which jurisdiction/s can you honestly say has made a resounding success of it and why would you say so? What's your take on Costa Rica as a jurisdiction for licensed online casinos and bookmakers?

Internet gambling is a difficult and complex policy issue. The simple solution is to make Internet gaming illegal, and hope that it stops. However, if governments want to provide protection for the consumer, then the answer is regulation. The IGC advocates for regulation, but other than making suggestions we leave the regulation to individual jurisdictions. As your readers are aware, different jurisdictions offer different levels of regulatory scrutiny.

Cybergambling is often described as ''the Wild West''. Is the industry properly regulated at this stage? If not which framework/mechanisms do you propose to regulate it properly?

Like every jurisdiction dealing with Internet gaming, any government has three basic options: (1) no action; (2) prohibition; or (3) regulation. Taking no action leaves residents vulnerable to fraud and identity theft by unscrupulous operators, leaves the issues of underage and problem gambling unaddressed, and allows for the outflow of substantial amounts of money with no return.

Prohibition is technologically difficult, and has proven ineffective in the United States and other free societies. Regulation accepts the reality of Internet gaming, and addresses the problems created by it. Regulation has always been the cornerstone of the IGC's efforts in the industry.

When it comes to player protection, minors and problem gamblers included. Would you say it's safer to gambling online or at a land-based casino? Substantiate your answer please?

In land-based gaming, resources are devoted to protect problem gamblers from themselves. Remember that in online gaming, unlike the case with traditional casinos, there are computer records of every transaction. A computer-based system that allows a gambler to self-exclude or to establish loss limits stands a far greater chance of being effective than the systems in place in most casino jurisdictions today.

In fact, computer technology provides an opportunity to identify patterns of behavior that may lead to problem gambling, and offer intervention in a more timely and critical manner. Sure, a gambler who is determined to gamble can move from Web Site to Web Site, but a gambler who is determined to gamble could move from one form of land-based gaming to another, including government-run lotteries.

In our humble opinion, if governments want to provide protection for the public, especially children and compulsive gamblers, then the answer is regulation. Regulation is the best way to protect consumers and to ensure that a well-regulated, safe and fair alternative is available.

Where do you see the industry in another 5 years time? Do you attend any conferences? What are the pressing issues normally discussed at them?

Given the global nature of e-commerce, the most desirable solution to the challenges presented by online gaming would be global standards for the industry, standards that would provide important player protections.

However, any debate of regulation, rather than prohibition of Internet gaming, as a solution to the challenges faced by governments with regard to the online gaming industry is a step in the right direction.

The IGC believes that the more sensible solution to prohibition is the investigation, licensure, and oversight of Internet gaming operators. It is our hope that the spread of licensed and regulated online gaming will continue.

When you retire one day how would you like to be remembered? Which individual/s in the igaming made a lasting impression on you?

This is an exciting experience. I have seen young entrepreneurs turn management of their companies over to seasoned management executives from all walks of corporate life, including the gaming and technology industries and consumer products firms.

I haven't even contemplated retirement or how I will be remembered. There have been so many people who have made an impression on me, including Frank Catania, Sue Schneider, John Anderson, Tony Coles, Charles Bernitz…too many people to mention all without forgetting others.

[addtoany]