Interview with Melanie Attwell
About Melanie Attwell, Marketing Manager Latestcasinobonuses.com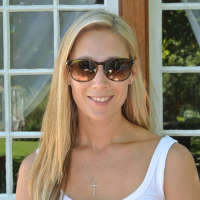 I was born and grew up in Johannesburg, South Africa. After high school I wasn't sure what to study so I took a gap year, my best mate and I decided to go apply for jobs at American summer camps. She headed off to Jersey and I headed off to New York State to be a camp counselor and specialize in beading and tie dye.
The following year (2005) I started my B.com degree in Intrapreneurial management at the University of Johannesburg where I majored in Marketing and then went onto do my BA Honours at VEGA in Brand Management in 2008.
In 2009 I started my very first job as an Affiliate Manager for a brand new RTG and Top Game brand, I remember my interview and everything that was being said about casinos and software was very confusing, I was clueless! Because I was a novice in the industry and part of the team involved in launching these new brands and assuming the role of affiliate manager I had to learn about both player retention and acquisition very quickly, thankfully I had a good mentor who taught me the ropes.
The US venture unfortunately liquidated and I had to move on. Starpartner hired me as one of their English affiliate managers where I got the opportunity to travel to conferences, be involved with marketing campaigns for over 10 established brands and utilize more resources, it was definitely a step up!
The end of 2010 was a year of change and new beginnings, I had fallen in love with an Australian guy and decided to embark on a new adventure and make the move to Sydney, Australia. Latest Casino Bonuses was in need of a Marketing Manager which was a good opportunity for me to learn the other side of the business. I have been working for LCB for almost 5 years now.
About Latestcasinobonuses.com

LCB was created in 2006 and since then has maintained its main philosophy which is to provide value for the player. The site is extensive with a wealth of industry information which includes genuine, unbiased player reviews and comments to guide players through their gambling journey. LCB has one of the largest casino forums in the industry with legitimately over 70,000 members from all across the globe. Our members and visitors are spoilt for choice with a plethora of exclusive bonuses, no deposits and have access to the Direct Casino Support section (http://www.latestcasinobonuses.com/onlinecasinobonusforum/direct-casino-support/) where players can talk directly with casino reps to voice their complaints.

Today, Latestcasinobonuses.com is without a doubt the biggest portal casino. What motivated the owner/s to launch the site and how does it keep up with the latest trends in an ever changing Google world?

Josh was never one for waking up early, trekking to the city fighting the traffic and working for the man. He wanted to play PC games, sleep in and work on his own terms. In his search for a more flexible and satisfying work life he googled the best CPA affiliate type deals available at that time (I think around 2006) and saw the gambling industry was offering CPAs of $60 or more.

With a background in IT he created his first site and created a bonus comparison guide, which soon grew into a popular website for casino whoring and no deposit bonuses. With a little bit of luck, perseverance and team LCB grew to the successful site it is today.

Google is a tough one to keep up with, algorithms are always being updated and the way of ranking today is so different compared to pre 2013. We often read SEO and SEM related blogs, articles and speak to other people in the industry to keep up with the trends and updates. LCB had to change its SEO strategy late 2013 and really focus on the forum community, pumping out good quality content to engage its visitors and improve social and media shares.

Over the years what where the biggest challenges the site faced and how did it rise up to meet these challenges? What sets LCB apart from its competition?

In the beginning years the biggest challenge was growing the forum. It's a hard task to build a community and instill a sense of loyalty and trust in the site. Nik (a.k.a Zuga) was hugely responsible for growing and making the LCB community the size it is today. With that challenge way behind us a new one popped up in its place, which is maintaining a large community.

The community is the backbone of LCB and we are faced with the challenge to keep them engaged, loyal and interacting. So to sustain our 'backbone' we work hard to give the members as many new and exclusive offers we can, and in May 2014 we launched the LCB shop which rewards our members for contributing to the forum and site.

Members get LCB credits for every post, comment, review, share, like or rating they make. They can then use their LCB credits to purchase items in our shop, who wouldn't want to be part of our forum! The system works well and has increased member interaction; we now have genuine unbiased reviews and ratings from real players. This is a great resource for us and all the players out there that are green to the ways of the online gambling world.

Online gambling regulation is still pretty much in its ''infancy shoes'' in the United States, although some states (Delaware, New Jersey and Nevada) have legalized it. Do you think other U.S states will soon follow suit and what are the biggest obstacle/s that faces regulation in the country at the moment?

I definitely think other states will follow suit, however I think it will be a very slow process before any other states legalize casino gambling, poker might progress a bit faster. Politics is definitely the main obstacle that stunts regulation from moving forward and perhaps a little bit of ignorance from the political leaders in charge who don't fully understand the online gambling world and the benefits it has and that the world needs to move forward and embrace online technology.

Sheldon Adelson's lobbying activities and huge support behind the Restoration of America's Wire Act also slows things down and creates negative buzz and uncertainty about the future of internet gambling. We do look forward to the day more states are legalized and will have to wait patiently until that day comes.

U.S State-owned online casinos now accept affiliates to market their properties. Has LCB applied for an affiliate license yet? Before an affiliate qualifies for a license which criteria must it adhere to and are there any license fees involved? 

We haven't applied for a license yet, as you mentioned in your previous question the regulated markets are still in its infancy phase and it's not optimal enough for us at the moment to look into now. We were emailed the details for applying and I believe it involves submitting a Vendor Registration Form (VRF), your company is then assigned a VRN (vendor registration number) which only allows you to work on a CPC basis. If you want to work on revenue share (for casino) or CPA (for casino and poker) you need to file for a special license called Ancillary CSIE license where there is a $2,000 fee for the application process.

We do understand these regulated operations will be the future for the USA, however our priorities have been on other important factors that warrant our attention today. Projects that are instrumental in order for us to sustain our position in the industry and protect LCB's future. Affiliates that have entered in the regulated space will most certainly have a competitive edge over us when more states join the fold, which is okay we know we can't tackle everything; we need to focus on our strengths, our mission and what we do best.

Sheldon Adelson, (U.S gambling tycoon) is against internet gambling in all its forms. Don't you think he's contradictory attitude towards it leaves a lot to be desired?

Yes, he is completely for land based gambling only and keeping the money and profits for land based operations. He should embrace the new opportunities which arise from the online sector; it's a completely new business and market to profit from.

Mobile gambling has literally taken the cybergambling world by storm. Is Latestcasinobonuses.com fully mobile responsive and will mobile gambling surpass desktop in future, if yes why do you say so?

Mobile is definitely the future, people are doing everything on their phones these days. Desktop users are still a huge portion of our traffic, but I do think in several years mobile phones and tablets will take over significantly.

To be honest LCB has been a bit slow in going mobile friendly. In hindsight we should have started the transition much sooner; I think we were all a bit daunted by the sheer size of the site and how much work would be involved to change it. We were faced with the realization that LCB not only needed to catch up with its competition but also needed to freshen up the brands look as well as create a world for its visitors and members that was more user friendly and exhilarating.

We started the new LCB design project mid 2014 which has recently been completed by a very talented design team in Sydney. The next phase is slicing and developing the CMS to work with the new responsive design. The new site boasts easy navigation, exciting colours, unique features and originality. Fingers crossed the new site is launched at the end of this year!

In your expert opinion, would you say it's safer to gamble online than gambling in a land-based casino? If yes, please elaborate?

I think it is safer to gamble in a brick and mortar operation. The land based casinos are regulated, taxed and monitored by external bodies to ensure safe and fair gaming. You win your money, you head over to the cashier where a person you can see hands you your money instantly.

Online casinos on the other hand can take several days, weeks even months going back and forth with docs and sometimes clueless support agents. There are so many rogue online casinos out there, that's why Latest Casino Bonuses is such a brilliant resource for information on where to gamble safely online.

During your employment in the industry which individual/s made a lasting impression upon you and what did you learn from him/her or them?

When I first started out in the industry Amit.C was consulting and helping grow the first business I was employed at. He was very patient in helping me understand the industry and how to handle my roles as an affiliate manager professionally and to the best of my ability. Today we are great friends and I thank him for his guidance.

Josh (owner of LCB) is a real inspiration, when you hear his story and background it gets you passionate and excited to start your own venture and create an empire of your own. He makes it look easy, but you find out when you try on your own that it's not an easy road being an entrepreneur and growing your own business. That is something I have learnt from creating and launching my own affiliate site casinoslots.net (https://casinoslots.net/) and investing in and managing gamesandcasino.com (http://www.gamesandcasino.com/), it's costly and takes a lot of determination, smart thinking and hard work.

Going forward, what are the biggest challenges that currently face the online gambling industry? Which mechanism/s do you propose to help improve it?

- Regulation: players are still at risk and depositing money at unregulated and ungoverned operations. This could be hindered with the use of more governing bodies to monitor and audit companies, for example eCOGRA's role with certain Microgaming brands.

- Dishonest companies that operate using rogue practices and dishonest fraudulent players who use identity manipulation, IP blockers and other tools making it difficult for casinos to verify the legitimacy of players.

- A lack of unbiased information: affiliate sites that support casinos that are not reputable.

Do you attend any affiliate conferences? If you do, which are your favourite ones? During your employment in the industry what's the funniest thing that happened to you or to a colleague? (I promise I won't tell).

I only generally attend the Amsterdam conference; I did enjoy the London conference when I went back in 2010. The June conference is at the perfect time for me to skip some of the winter here in Australia and enjoy the summer months in Europe. I also then get to visit my family and friends in Johannesburg before the conference.

I have to be boring and say nothing funny has happened at one of the conferences, there have been some weird, gross moments witnessed but that's pretty normal in the iGaming world.

[addtoany]