Interview with Zoltan Tundik
About Zoltan Tundik, Head of Marketing and Sales at EEGAMING.org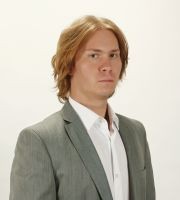 EEG (Eastern European Gaming) focuses on getting professional services and first class news. The website quickly become the main source of gambling information in the Eastern and Central European gaming industry.
Its aim is to serve news, legal updates, event information's, license consulting, PR services for your brand's exposure and affiliate marketing. You can count on their honest and transparent hard work to shape and develop this part of the European continent.
Contact:
Zoltan Tundik
Head of Marketing and Sales at EEGAMING.org
E-mail: [email protected]
Mobile: +40 735 559 234
Skype: eegaming-org
www.eegaming.org
Did You Know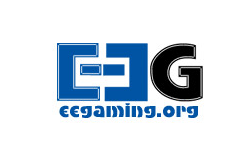 Eegaming.org has +8000 newsletter subscribers.
+14,000 unique visitors per day and is highly ranked for "igaming in Eastern Europe".
+1200 affiliates in its userbase.
I see that Eegaming.org focuses primarily on the Eastern and Central European markets. How would you describe these markets in terms of player retention, licensing and revenue?
Why Eegaming.org Is Unique
Yes! You are right. We've started with the mission of serving information's to operators and affiliates that are involved in the online gaming industry in Eastern Europe since we have also become popular in Central Europe. The gaming market in this territory could be named a diamond in the ruff for the industry.
Not many large operators set foot in the demographic. Most probably for the prohibitions and non-licensing in several countries, but this is slowly changing and we have seen many changes in the last few years which show positive signs in the course some of the countries have adopted.
Since Eastern European's incomes are less lower than in Western or Central Europe, the retention of the players is a lot easier to manage. Bonus incentives are well taken and there is a certain loyalty towards brands. This has been a habit in the demographic in any other industry as well. You choose Bwin to wager on, you stick to it. I think the population of these countries adapt to new things easily but sometimes they are really brand addicted.
Setting up a gaming operation in Eastern or Central Europe could bring a great revenue, but you have to bring in a team or at least use a quality software to detect fraud attempts for bonuses or fake accounts. There are a lot of bonus hunters in this region and you need to be assured that such attempts do not happen. This is why we list and partner with software developers that offer such a service and we promote them for our operator partners to take into consideration when entering the market.
Licensing in the region is getting more and more transparent with new emerging markets every 4-6 months. The licenses are not very expensive and the cost of setting up business in the region has its benefits. The new market which was recently legalized is Romania. This territory has great potential in becoming a market leader in the Eastern European gaming market due to its many IT professionals who are already involved in multinational companies which serve Western European operators with gaming software, payment processors, etc.
We've also partnered with a law firm to provide licensing services on the territory of Romania and looking to expand to Bulgaria, Slovakia, Czech Republic, Georgia, Armenia, Russia and Poland.
Tied in with the above. What are the biggest challenges these markets currently face? Would you say that regulation is a good thing, if yes, why would you say so?
Why Regulation Yields Positive Results
Regulating the markets is a good thing since you get to keep the income that comes from taxes in your country rather than outsource them to fiscal paradises via different companies.
The second best thing which is really important is prevention. Preventing the loss of capital from players that engage with companies and operators that appear one day and are gone after 2 or 3 months without paying players winnings. The licensing certainly filters out these types of companies due to its cost.
The problem with the regulations is that under the EU law somehow all this markets need to correlate and create one working system which will of course unify the markets and attract a quality service. The European Commission plans to convince the 28 European Member States to work towards a common goal and to harmonize the different fiscal policies applied to the online gambling industry, but is it really working with Eastern or Central European countries?
So far these efforts seem to work, but for how long? Correlating the markets and starting to work as one unified region in my opinion is the biggest challenge of them all, but they will eventually need to get over the cultural differences and political habits.
The internet gambling industry is growing by the day, even more so now with the advent of mobile gambling? Where do you see the mobile market in years to come? In your expert opinion, what's the distinct difference between mobile and desktop gamblers?
Mobile Gambling Current Trends
In my opinion, mobile gambling will replace desktop gambling in the next 5 years. Everybody is on the run and seems that gambling while relaxing on a vacation seems to catch on or riding the bus.
Technology today allows us to use high speed 4G internet connections anywhere and with 5G announced to roll out by 2020, the future looks really exciting. On the other hand this is something to add to the task board of some operators who lack of even mobile friendly pages. The slap that came from Google with the mobile-friendly update, named by few as "mobilegeddon", was a cold shower for the operators that were cutting slack and using outdated templates that were only good if you were using it from your desktop.
Probably the loss of traffic and the loss of a few affiliates that decided not to promote these operators gave them the second slap and now we see some of them enslaving their front end developers and designers teams to get them back on track and up to date with the new trends.
Adding more to the subject, some predict that the future is wearable, but in my opinion we need to get past the mobile era until we witness gambling to be played only on your smart watch.
When Eegaming.org started out what were the biggest challenges it faced and how did it overcome them?
Staying Ahead In A Competitive Market Place
Setting up such a portal isn't easy, as you may probably know, especially with a lower budget then most companies that enter the market have in hand and of course the lack of manpower that commits. It is really difficult to find that core team that does it all with passion.
So, I've sticked to the rules and added my experience of over 8 years in the industry and fastly managed to overcome the obstacles and become a market leader for gaming information's in the demographic developing the whole system by myself.
EEG Gains Eastern European Market Share
This happened in a period of 3 months and now EEG (eegaming.org) has become a well known brand and is featured on every igaming event in Europe adding the part that is mentioned by thousands with positive feedback. One thing led to another and now I manage a small team dedicated to provide the best service possible for our partners and affiliates. We are constantly looking to add more experience to the team of affiliate managers and we shall soon launch a new product embedded into EEG. Stay tuned….
Since my key goal is to develop and increase the activity of the igaming industry in the area, we cover the needs of affiliates, operators, event organizers and affiliate programs as well, making our service an "A-Z service for online gambling in Eastern and Central Europe".
I see obstacles as part of the whole process of achieving something and I like challenging myself to overcome these obstacles. Guys, everything is possible, you only have to work hard to achieve it and collect its fruits after that.
When it comes to SEO, everything begins and ends with Google since it's the biggest search engine. What advice would you give to new affiliates starting out and do you think Google as a search engine predominantly favours big brand sites instead of SMEs (Small Medium Enterprises)?
What Works For Me:SEO Key Points
You are so right about that, everything begins and ends with Google, but there is a new factor that you need to keep track of, Social Media. Nowadays it's one of the most important parts on any affiliate website. You don't see that a lot but it's catching on and we constantly do researches and post updates on how to achieve a great service as a beginner affiliate. The affiliates that engage with their audience have a higher rate of attracting quality players then those that drive huge traffic and get signups only for bonuses.
We are also thinking of creating an online affiliate training base for new affiliates to teach them how to use their websites effectively and stay ahead of their competition and apply good compliances.
Fortunately Google does not favor anybody or any website (beside their own products of course), everybody is equal to the algorithm and as I learned over these years in the field as an affiliate that you can compete with big brands. The rules of "to big to fail" don't apply in terms of ranking, you can outrank even giant brands such as Eurosport if you have the right SEO strategy and follow their guidelines, quality content, transparent service and involvement.
You can find the Google guideline online and is preached by every SEO expert worldwide. There is an endless source of information online which is free and you can use it to create your strategy and website.
You can even go head-to-head with companies that employ 100 employees as long as you are committed and follow your set path and believe in it. I know it sounds as a motivational speech but it's really how things work in the industry. You have to grind and feel that pain to get things your way to achieve your goals.
Many online casinos crash and burn of late (just visit top forums such as GPWA.org and Affiliate Guard Dog) any particular reason for this? What are the traits of a rogue internet casino?
There are different reasons some of these operators don't make it. One is strategy of marketing, second is staff and of course the third is mission.
It is really difficult to make such an accusation and I sometimes question the facts on which these casinos are judged by. You can't accuse an online casino of being a rogue casino without knowing what the reason behind its collapse was.
Why Many Cybergambling Sites Fail
Creating an online presence takes time and a lot of effort but it can be achieved and communicating with your audience is something that operators need to consider. You don't see that happen. They all have insane budgets they manage and have access to all the experts of the industry but somehow I don't see any type of engagement coming directly from the operators.
Guess this is where the affiliates come into play and set things right, but still, I think they can do more than just create an affiliate program and sign up affiliates or advertise it on different affiliate networks on the industry. There has to be a bigger involvement and interaction between company representatives and affiliates/players.
You can see crashes happen even in at the biggest brands. Would you call 666Bet a rogue sports book or Full Tilt Poker a rogue online poker site? They happened to run into some issues of not complying with laws and etc. The difference is the PR that isn't adopted by the small brands. They should take into consideration of hiring quality staff, even if the costs of having a good management is higher, but can do wonders, especially if you fail with one brand and are looking to regroup or maybe re-brand.
Of course, I'm not excluding that some of these cases are predicted and orchestrated, but I this happens for less than 10% of this closures.

Many affiliates have questioned the integrity of the affiliate stats reports operators give us. Some even say this is a watered-down version and not the true stats. Do you share this sentiment, if yes please elaborate?

Well, this is really an interesting question and fortunately I haven't had any bad experiences with such cases. But all I can say is that you need to check with them as an affiliate and choose to work only with programs that are using Income Access, Netrefer, Mexos or any other quality rated affiliate tracking and managing softwares.

I'm not affiliated to any of these companies but I can say that time has made proof of their quality and all affiliate programs that are looking to attract quality affiliates and give a quality service need to get on board with these companies.

The watering-down part is of course something to discuss about, but I think that honesty is really the best policy. As an Affiliate Manager if you receive such a report from an affiliate you need to look into it and see what really happened to keep that energy flowing and your brands integrity in place. Otherwise you will just get punished for it. I guess this practice should be out of the question, not saying that it could not happen, but it certainly shouldn't.

It's not ethical towards the affiliate, which take it how you want it, but is your partner in business. We are all partners as affiliates with affiliate programs and advertise their brands.

But, for Affiliate Programs that may work in such ways, I do believe a marathon to watch Godfather might come in handy and encourage loyalty towards partners….

I've asked this question many times over the years and most seasoned affiliates agree with me. Would you market a cybergambling site if it operates its own portal or if the affiliate manager runs his/her own portal casino? Personally I believe this is a conflict of interest. I'd appreciate your view on this topic?

You are right, it is a conflict of interest, but you don't see that many cases such as this one and most of them disappear really fast because you need to have the necessary skills and experience to manage such a business.

I do know one company that applies this type of business, not going to mention them because the sources may not be that reliable, but it is certainly not the case of transparency I was talking about earlier. This is probably another fact that some of them crash and burn and resurface after they learned their lessons.

I see that Eegaming.org covers various affiliate conferences. Do you attend any conference, what are the burning issues normally discussed and which is your favourite conference/s? If someone visits you where would you take them?

We are looking to cover every affiliate conference that is organized on the European continent and encourage affiliates to attend. Whenever if you are based in the UK, Hungary, Russia or Germany, you will find a conference near you. Every affiliate should consider attending at least one these events and I guarantee they will look forward to the next one. It is a unique experience and the people that you meet can boost your business from day one.

I always look to attend as many as possible but lately the workload has been so demanding with the setting up of EEG, that there simply is no possibility to travel, even for a few days. Nevertheless, hopefully can make it to the BAC (Berlin Affiliate Conference) and I'm doing a speech this November at the EEGS (Eastern European Gaming Summit Bulgaria) where I will bring an updated report on the Eastern and Central European online gambling sector and talk about the steps that should be adopted by countries to attract operators in the region.

Conferences are important for that fact that, as you said, burning issues are discussed and the best part is your get all the answers from the expert that are invited to speak and report.

The BAC (Budapest Affiliate Conference) was one of my favorites, but it's not organized there any more since 2010 or something like that. Probably it's because it was the first ever Affiliate Conference I've attended and the bug really got me. I would second the LAC (London Affiliate Conference) second because it's where the iGB Awards take place and the crème of the industry is awarded.

Beside iGaming Business Affiliate Events we also partner with other event organizers such as the Smile Expo, which is Russian company and organizes the most attractive and numerous events in Eastern Europe. Their key conference is the Russian Gaming Week, which takes place in Moscow but the company extend its activity to Georgia (Georgia Gaming Congress), the Czech Republic, Belarus, Armenia and several other Eastern European countries. They are the well known in this part of Europe and cover a large amount of industries.

The list of events we currently cover can be found on the following link: http://eegaming.org/industry-events-in-2015/

Great question. We are in the process of setting up our HQ in Targu Mures, Transylvania which will be probably finished by the end of July. Fortunately we (my wife and I) do own a house which has been designed to have a small office, so there is room to work as a small team, but we do need more personal space and need to move to a bigger office. Some of my staff is remote-based so it's kind of a multinational business I'm building.

When you first started out which individual/s made an impression upon you and what advice did he/she give you? As an industry veteran what's the funniest thing that ever happened to you at an affiliate conference?

You won't believe it, but I started out by pure curiosity. Two of my high school colleagues started a sports betting forum and a soccer statistics website in 2005, which was dedicated to the Hungarian sport betting market. They were making some great revenues as affiliates, but back then I was committed to customer service and sales in the telecommunications business.

It took me over 3 year to realize that this is a potential way of achieving un-capped revenues. Back then I also ran my own company selling personalized t-shirts online. It was among the first e-commerce websites in the niche and was looking to tap into other revenues as well. I've built a small network of pages that were related to gambling, pokerhawk.net, bethawk.net and casinohawk.net.

Pokerhawk, which was dedicated to online poker, was the best ranking one and it brought some great revenues while the U.S market was booming. It was then I've decided to attend my first conference with the insistence of my wife Betty. We did get a lot of invitations to attend CAP at Amsterdam and so on, but Budapest was close and we said why not.

Can You Believe It?

It is where I meet one of the Affiliate Managers, Gonzalo Jusid, he was working for Mansion back then. He was the first Affiliate Manager that I've meet and many more came after that. It was amazing, but the funny part was that everybody thought that I was an operator. I've accidentally received a red wristband which was dedicated for the operators and everybody kept stopping me to ask about my online poker room and revenue shares that I give. This was due probably that I was dressed business like. Back then, the industry was all about t-shirts and bermudas. It has matured since then.

People I look Up To

I really don't remember what some of the industry veteran's advices or I just really don't want to….but I remember one funny quote regarding the affiliate manager's relationship with affiliate being like the porn industry……

I guess I can say that, I followed the experts of the industry such as Jason Duke, Paul Reilly, Michael Caselli, Alex Pratt and got to the point that I can start considering myself the person to look up to. I've managed to learn and implement SEO strategies and develop my own business. I have a huge respect for the industry experts that paved the way. It's a new generation of professionals and experts that is rising and I am glad to be among them and promote those who are like-minded.

Thank you for the opportunity guys!

[addtoany]