Santa Sledge Promotion Virgin Casino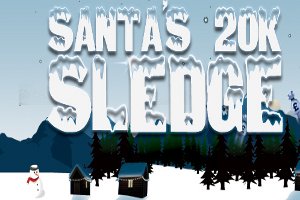 Virgin Casino offers new punters a 100% match bonus up to a maximum of £$€100 on the very first deposit. This internet casino is licensed in the gambling jurisdiction of Alderney in accordance with British and European Law.
Santa Sledge Promo
Punters who wager at Virgin Casino every day between the 19th of December and Thursday the 22nd of December on the top slot games offered can earn up to £120 per day. This is not all punters also stand a chance of earning a special bonus of £350. Note, wagers must be made via the players' cash balance and not through any bonus balance otherwise they will not be considered for this promotion.
There are two sets of wagering bands in the Santa's Sledge promotion. The first set offers punters daily targets and bonuses. The second set offers weekly targets as well as weekly bonuses. There are nine bands in the daily sets. The punters must wager at least £100 per day and awards a bonus of £1 in the lowest band.
Bonuses Offered
Punters must wager £6,000 per day and awards a bonus of £120 in the highest band. Any punter who meets the highest target on each of the four days of the Santa's Sledge promotion will receive bonuses up to £480 during the course of the promotional period. Every day whilst the promotion lasts it is essential that punters meet the qualification criteria to qualify for bonus credits. Every single bonus credit will be paid into qualifying accounts on a daily basis from 5 PM based on the previous day's play through.

There are 8 bands in the weekly set. In the lowest band the punter must wager £2,000 for the duration of the promotion period, and a bonus of £15 is awarded. In the highest band punters must wager £30,000 during the promotion period, and a bonus of £350 is awarded. However, punters must wager on every single day on the eligible games. The punter who meets the highest target on each of the four days of the Santa's Sledge promotion and also meets the highest weekly target receives £830. On Friday the 23 December the bonus credits will be paid

In the Santa's Sledge promotion a list of eligible Virgin Casino games is provided as well as the terms and conditions. Fifty casino games are on the list, it includes the best casino games Virgin Casino has to offer. Two new Cryptologic hero internet slots by DC Comics are now live at Virgin Casino; they are Superman and Wonder Woman. The latest slot game release is The Pixies of the Forest from WagerWorks.

[addtoany]