7 SEO Myths Debunked!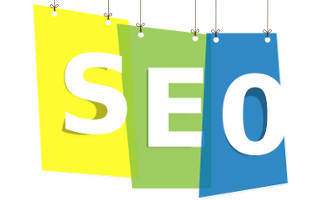 There's still a lot of misconceptions and myths about SEO still doing the rounds. In this article I'm going to take a closer look at some of the thoughts some online casino affiliates still have about SEO (search engine optimization) that just aren't true.
1. I Must Be A Nerd
Most folk still belief that SEO is way too technical and that they must be some kind of geek to master it. As it is thousands of people are still complaining about the fact that it's too difficult to comprehend. The moment they see the word 'optimization' they pack their bags and leave. Truth be told, to be good at SEO there's only one thing you need to be good at and that's how to use a computer. If you can use a computer and know how to properly surf the Internet, this is all you need.
2. I need an Entire Team
Many folk still believe that you need an entire team to get your SEO project on wheels and to rank your website on the first page of Google. If you're thinking of hiring an SEO firm to market your website, not only could it cost you an arm and a leg but they might not be competent enough. There are many scam SEO companies that patrol the virtual highway and waiting for any neophyte that they can scam. In principal SEO only takes a short time to implement and it's quite easy to understand.
The only time when you can hire an SEO, if you don't have enough time or if your website is simply too big. Unfortunately if a website does not abide by Google's quality guidelines it will incur a penalty. There are no short cuts or inside tricks that any SEO team or expert can give you-Google has the same rules for everyone.
In terms of revenue, the SEO industry is massive. In 2014 Forrester Research reported that SEO generated in excess of $5 billion and this figure will be surpassed in 2015.
3. Time is An Issue
If you're thinking of doing SEO yourself, it won't take you 24 hours a day just to get it done. It does require some work and some research though. I must admit there are many horror stories of webmasters who tried to do the SEO themselves or who hired a firm to do it for them.
If it's not done properly, it can quickly spiral out of control. Many folk give up only after a month and feel that they should have gotten a day job just like everyone else. To be successful at SEO it's essential that you're patient and that you take no short cuts. How much time must I spend on SEO? You can start off by spending as much as two to three hours a week, it could take as long as three months before you start seeing the results.
Once you have done SEO on one of your pages, which can take up to two hours max the good news is that you are finished for a long time. You've implemented your strategies, your content is well-written and fully optimized, it's now up to Google to do the rest.
4. Submitting Your Website to Directories
Submitting your site, along with the keywords you wish to rank for to directories, is outdated and as old as the hills themselves. It is no longer necessary to submit your site to any directory. Neither will it earn you any links that you wish to earn to rank higher in the serps. You are way better off building your links naturally and providing quality content that's relevant and trustworthy.
5. Links Are Superior Than Content
If you believe that it's better to build links instead of content, you better change your belief fast. When doing SEO link building and content go hand-in-hand. However, it is true that quality links will give your site a much needed boost in the serps but they can only be attained through decent content. If you consistently provide your traffic with quality content you will be able attract quality links from other websites naturally.
Lately, link building is almost considered a taboo. Any mention of it on popular SEO forums unlocks a wave of criticism. Tell people that you've started a link building campaign and you'll be labelled a "troll", "spammer" or even worse a "black hat". Links are still important, but these days it's the quality of the links you have and not the quantity. Don't ask for any link requests, to be frank it's as blunt as a boulder.
Testimonials: Many portal casinos now have a "Testimonials" page. Webmasters love linking back the person who gave their site a glowing testimonial because it adds further weight or realism to the actual comments.
6. My Website Has Good Content No Need For SEO
Does your website have high quality content? Then you don't need to do SEO, right? This couldn't be further from the truth. You'd have better luck than shoving a bear into a barrel than finding visitors to read your content. While good content can make your visitors stay longer on your website, SEO and some social media is what's going to bring them there in the first place.
A website that's devoid of content is like a newspaper without articles. When it comes to building your website you can either use two methods. One path is to just create your home page and products you provide. Many businesses still use this old fashioned method and it does not yield the desired results. Sure you might get some visitors that keyed in "which are the best casino games to play online". It's essential that you write quality articles on this topic that will bring in more traffic. The crux of the matter is Google prefers a 50 page informative website than a 5 page website with virtually no content.
7. Meta Keywords Tag
Webmasters using Word Press as a CMS (content management system) still wonder if they must add the meta keywords tag to rank in the serps. The answer is no. It's considered an ancient practice and with the advent of Google's Panda this all changed. Meta keywords is a good element for abuse since spammers love using it to stuff their sites with keywords. It was a very effective way to rank until Google and the other search engines caught onto this scheme.
On-Page SEO: Proper Keyword Research

If you want to get cracking with your SEO campaign I suggest you start with the following: On-Page Strategy. What exactly does it entail? First of all you must do proper keyword research first. This is and will always play an integral role further augmented by well-written/researched content laced with video clips and appropriate images. Most successful webmasters know how to pick the right kywords and how to write a decent topic on them. Once you start ranking high for a specific money-making keyword, your website will get more exposure than you can possibly imagine.
Don't Do The Following:
One of the caveats I have is that many so-called SEO experts tell their clients just to keep on pounding out content, in the hope that something will stick. Write ten pages or so and see which one brings in the most traffic.
By doing this you are wasting your time, period. If you end up with loads of pages that don't bring in traffic (high bounce rates, low quality content, low click through rates etc.) this won't make Google happy.
How do I do proper keyword research? First of all, target keywords that have little or no competition. Also, have a look at how many searches a specific keyword brings in per month globally. If your website is new and you decide to target a keyword like 'online casino' forget about. Not only is this keyword ultra-competitive but only the top portal casinos that have establish trust with Google rank for it.
Conclusion
Google is now focusing on quality content more than ever before. If you're in it for the long haul you must place an emphasis on fabulous content. If you have a passion for something, I guarantee you that you'll create something spectacular. Even if you don't have a cooking clue about SEO and your content is well written with the necessary keywords, you can still make it on the first page of Google.

Spammers, black hat's and other internet trolls are busy losing ground fast-thanks to Panda and Penguin which pushed their sites right down onto page 280. Google loves content that has between 1500 to 2000 words, just under 5 images, video clips and other multi-media content. The more words your article has, the more keywords the Google bots can scan and rank your site accordingly. The upside to text with loads of juicy bits is that it brings in traffic for keywords you did not even target.

At the end of the day you don't just want "traffic", you want customers. Make your website design engaging and encourage others to talk about it. Build relationships with other webmasters and get your website out there.

[addtoany]