Casino Affiliates:What Is Off-Page SEO?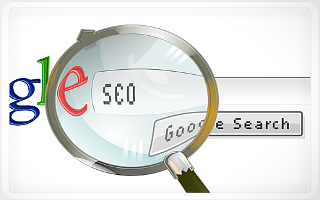 Webmasters are familiar with on-page SEO since it's been covered to the point of exhaustion in most SEO articles and gambling forums like the GPWA. But many folk are still not familiar with the intricacies of off-page SEO and what it entails.
Post Panda and Penguin, thousands of online casino affiliates decided to play it safe by just adding quality content to their sites. The reason for this is simple:they feared that their sites might incur a penalty from these pesky birds. But just adding quality content is not going to cut it any more-SEO is a holistic process. I'm not going to discuss the impact these algorithms had since it's outside the scope of this article. What I am going to discuss is off-page SEO and how it can benefit your website if done correctly.
What Is Off-Page SEO?
As the name implies it happens off the site, in other words factors that are taken into account behind the scenes. To become adept at off-page SEO, you must build quality backlinks to your site, guest posting and ask webmasters within your niche to link back to your content. The sole purpose of off-page SEO is to get your site listed on the search engines by linking and promoting.
Attracting Backlinks and Building PageRank
When another website links to yours you've just gained a backlink. Why are backlinks so important? They are important for your website since they direct more traffic to it. More traffic means additional revenue. Google will also propel a site with more backlinks in the rankings. Your PageRank increases when you receive a backlink. PageRank depends on the following factors:
The linking website's PR.
The amount of links that page has.
If there's only one backlink to your website on a page, it will receive a significant boost in PR. If there are ten links on the same page, the PR will be distributed evenly between the ten pages. The PR you receive will be watered down to a certain extent. Based on the amount of backlinks websites receive Google checks their PR. Websites with quality backlinks always receive a hefty boost in the serps. How do I get juicy backlinks?
1. Social Media Sharing
Every time your content is shared, it's equivalent to a backlink. The mistake many portal casino owners make is that they overlook these. Believe me when I tell you it's just as important. To circle back to on-page SEO, this is why it's imperative to have quality content. Social bookmarking is considered backlinking as well.
"Google has long been pushing webmasters to shoot for high quality content, especially since launching the Panda update several years ago. According to a recent survey by Ascend2 (via Marketing Charts), relevant content creation is by far the most effective tactic. That's what 72% of SEO marketers say. This is followed by keyword/phrase research, frequent website updating, relevant link building, social media integration, frequent blogging, mobile search optimization, and website URL restructuring."
I've quoted the above from an article Chris Crum, SEO specialist wrote recently: "What Is The Most Effective SEO Tactic?" You can read more about his SEO tips to portal casino webmasters.
2. Writing Guests Posts
Matt Cutts said that the significance of guest posting is not as important as it once was. Simple reason, many webmasters abused it. However, this method is still very good on condition the content you post on other sites must be highly authoritative and well-researched. Don't just write a post for the sake of gaining backlinks, if it's poorly written, Google will be on to you like a fox in a hen pen.
3. Link Requests
This is oh so yesteryear, but you'll be surprised to learn that if you ask a fellow webmaster to link to your site, they will. Then again the online casino niche is ultra-competitive and from my experience this is not going to cut it. Should you decide to follow this route, how does one go about it? When you see an article that's similar to yours, contact the writer by notifying him or her that your article covers the same topic but just in more detail. Or, you can write a review about a certain gambling topic and ask the company to link to it.
Most companies or webmasters will never say no to additional exposure. If the article is well-written I guarantee you that they will link to it. It's important that you are sincere in your efforts, don't just do it for the sake of gaining a backlink. Your content must be beneficial to the site too, it's a two way street. Google stated that when you link your site to authority websites such as Wikipedia or edu sites you may even increase your PageRank. It signifies relevance and quality and that you only want the best content for your visitors.
Even if you have two links in your article pointing to further research would suffice. Ask yourself the following question. Would you rank a site higher if it's linked to a shoddy site or to a site who linked to an article written by a Harvard professor?
4. Article Directories
Truth be told I won't advise you to submit your portal casino to article directories but I'm going to discuss it any way. What is an article directory? It's a website with thousands of articles that people have written. One particular directory that comes to mind is HubPages. Google released its quality update not so long ago and severely penalized this site. The mistake many webmasters make is that they take directory submissions to the extreme in an effort to get higher rankings. If your content is linked too much within a short period of time, your site will be penalized by Panda. As it is Google has declared war on websites that engage in link farms and spam.
How Do I Make My Site Panda and Penguin Proof?
Our favorite black and white animal is constantly on the prowl. It can lie dormant for months but can suddenly swoop down on a site with dire consequences. When this happens a once thriving site can lose its rankings over night. Which brings me to the following: Black Hat SEO.
1. Building Too Many Backlinks In Quick Succession
If you link to your website more than four times at once, in a space of a few hours, Google will see it as you're trying to game the system. Don't do it. Most people still purchase links from 'link farms' or software that spews out links automatically.
2. Poor Quality Content
Even if you want to rank on the second page for a keyword, your content must be superb. If your article is less than 400 words, laced with unrelated links and a ton of affiliate ads, Google construes it as spam. As such poor quality content is the deathknell to any domain. When you analyze your competition's content asked yourself the following:
Does the article have more than three attributed images?
Does it have more than 1500 words?
Is the content further enhanced by a video clip?
Does the page deliver a good user experience?
If your answer is yes to all these questions it means that you must up the ante when it comes to creating content for your site. Not only must you add more words but images and videos. Your content must be clear and concies. The moment Google rolled out Panda in 2013, thousands of sm pammy websites were plunged into a bottomless pit. Panda is all about quality. The crux of the matter is that Google simply adores high quality content and it's not going to go away any time soon.
3. Too Much Affiliate Advertising
If you site has way too many casino banners with very little content on it, it's dubbed a 'banner farm'. I for one will not click on a page if it has too much advertising and no content. Long story short, it's lame and tacky.
4. Links To Shoddy Sites
If you link your content to poor quality sites it raises a red flag with Google. Always link to reputable websites which gives the user a good experience. Just remember, Google takes the sites you link to into consideration.
5. Grammar and Spelling
The online gambling niche is riddled with websites that contain sites where the grammar, punctuation and spelling is simply atrocious. Most spammers don't even bat an eyelid at correcting the mistakes in their articles. When you craft an article makes sure that the grammar in it is good. You don't have to use fancy words to impress your customers.
6. Buying Links
If you want your site to gain top positions in the serps it must gain links, not just any link but the right type of links. Gone are the days where you could fork out $100 and buy a couple of thousand of links. Sadly, many webmasters still use this tactic and link automation software which posts links around the web automatically. I can assure you when Google rolls out a new Panda you can kiss your website good bye.
7. Keyword and Density Stuffing
Most portal casino webmasters believe that the more keywords they stuff into their articles the higher they'll rank for that specific keyword. This technique is called keyword stuffing. This method used to work in the past but not any more. What is keyword density? It's the amount of times the keyword you're targeting appears in your content divided by the total number of words in the article you've written. If you've used the phrase "deposit bonus with low wagering requirements" twenty times and you wrote an article of 1500 words, your keyword density must be 20/1500×100=1.33%.
Keyword density is a thing of the past and to be honest it's a weak ranking factor. If you target a keyword just keep in mind that it must not have a density of more than 3%. Anything higher than this and you might find yourself in hot water with Google. Throughout your content use variations of your keyword. If you're not sure how to go about this you can find variations of the keyword in Google's related search box. Do a quick search of the keyword you're targeting and scroll down to the related search box at the bottom of the page. You'll see plenty of variations of the keyword. For an added relevancy boost include these into your sub-headings and text.
Conclusion
Unfortunately when it comes to both on-page and off-page SEO there's not a one size fits all. If you want your site to end up in Google's good books you must stick to its quality guidelines. SEO is a laborious and painstaking job to which there are no short cuts. The timeline on SEO is not very complex but it's not very well-known either. To get your site to hit the top positions in the serps can take anything from a couple of weeks up to six months. This also depends on how competitive the niche is in which you operate.

The amount of time you spend creating your content must be at least couple of hours. Without a doubt, off-page SEO is time consuming since it entails a lot of external factors. The only way you're going to attract quality backlinks in a post Panda world is by writing wow-content and sharing it on social media sites like Facebook, Twitter and GPlus. Whatever the aim of your website is, traffic can solve all your problems.

Cut your bounce rate by creating compelling content on a website that's visually appealing. Link to related articles, this will pass some PageRank to your site since it will reduce the bounce rate and attract more readers. Place social sharing buttons in a strategic position on your website. You can add a "call to action" at the end of each page. A call to action is a phrase that encourages your visitors to share your content. It's important that you don't overdo this by asking them to share it at every instance. If they like your content they'll share it.

[addtoany]