Rogue Online Casinos and Their Impact on The Industry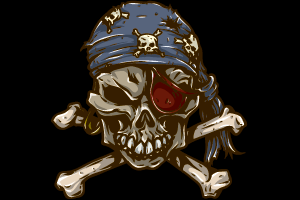 Introduction
With the advent of new technology through channels like the Internet, mobile phones and digital TV, internet gambling has increased exponentially.
The first jurisdiction that issued licenses to operators was Antigua and Barbuda in 1994. Since then many jurisdictions have followed suit and started legalizing and regulating it. In 1996, the second jurisdiction to regulate online gambling was Kahnawake better known as the Mohawk jurisdiction in Canada. In 1998, the first poker rooms were launched. Total revenue generated from online casinos in this year exceeded $800 million. In 2008 revenues from the industry reached $21 billion.
Due to the lucrative market many businesses decided to exploit it. Popular jurisdictions are Alderney, Costa Rica, Curacao, Gibraltar, Isle of Man, Kahnawake, Malta and Schleswig-Holstein (Germany). Although Costa Rica is a legitimate jurisdiction for operators it's not a reputable one. The Costa Rica government is relatively corrupt and lax when it comes to enforcing its policies on gambling. It also offers very little player protection in the event of a payment dispute. In recent years it has become a breeding ground for rogue operators.
Main Markets
In the EU (European Union) there are various formats of gambling and they generally differ from Union to Union. Legislation has evolved a lot since 2002. Ten years ago the primary focus was on regulation, today it's more on consumption. This is why so many jurisdictions improved their regulation and have been welcomed into the EU. The state-of-the-art regulation of the point of consumption is the UK's white-listed jurisdictions. They offer player protection, handle payment disputes, compel operators to adhere to certain guidelines that includes responsible gambling policies, gambling must be crime free and it must protect the young and the vulnerable. White-listed jurisdictions are Alderney, Gibraltar, Isle of Man and Malta.
Rogue Operators
Internet gambling is growing at a prodigious pace. Consumers outside Europe and the USA search beyond national borders for online casinos, more often than not they're exposed to prevailing risks such as fraud. Thefreedictionary.com defines rogue as follow: An unprincipled, deceitful and unreliable person, a scoundrel or rascal.
Since the UIGEA (Unlawful Internet Gambling Enforcement Act) became law in 2006 many operators and online payments solutions exited the US market. The UIGEA compelled financial institutions not to process payments from online casinos. This left a void for the US player who started wagering at operators based in foreign jurisdictions like Costa Rica and Curacao. Although they are legitimate jurisdictions they offer little protection to the US punter since they are not regulated by the US government.
When an operator does not pay the player, the first course of action is to contact casino management. If management refuses to solve the problem or pay the player, and the player has a legitimate case, the next step is to contact the jurisdiction in which the site is licensed. This gave rise to Watchdog sites like Casinomeister.com and Askgamblers.com.
When an operator refuses to pay the player, these sites are normally the player's last recourse. Casinomeister has a section on rogue casinos. Players can file a complaint against an operator under the heading Pitch a Bitch. Askgamblers.com acts as mediator between the player and the operator. Operators guilty of non-payment to players and affiliates are blacklisted across various forums like GPWA (Gambling Portal Webmasters Association), CAP (Casino Affiliate Professionals) and Affiliate Guard Dog (AGD). 
Characteristics Rogue Operators
They are licensed in jurisdictions like Costa Rica. Not every site that is licensed here is rogue. There have been cases where blacklisted operators were licensed in white-listed jurisdictions such as Gibraltar and Malta. Rogue casinos operate on bogus software platforms, offer poor customer support, vague terms and conditions, bonuses with excessive wagering requirements and progressive wins are normally paid out in ludicrous increments.
For example: When a player hits a progressive jackpot of $200,000, winnings are paid out in installments of $3,000 per month until the amount is paid in full. Rogue operators' terms and conditions normally include progressive wins in their daily, weekly or monthly withdrawal limit. Reputable operators pay out progressive wins in one lump sum.
Portals Who Blew the Whistle on Rogue Operators
Portal casinos are conduits between the online casino and the player. They refer players to an online casino and receive a commission on player losses in return. There are tens of thousands of portals. The good ones just like online casinos are far and few in between. Aside from Askgamblers and Casinomeister, Casinolistings.com and ThePogg.com are reputable portals. Casinolistings is an all-inclusive portal; it covers the latest events pertaining to the industry, in-depth casino and game articles and blacklists unscrupulous operators. ThePogg specializes on the mathematical side of the software and handles player complaints.
Where to From Here?
Internet gambling is still very much unregulated. Professor Robert Williams from the University of Lethbridge, Alberta in Canada, said it's akin to the 'Wild West'. Despite all the mechanisms, reputable jurisdictions, responsible gaming policies; rogue operators still manage to slip through the cracks. Portal casinos must educate novice players on the pitfalls of excessive gambling and warn them against unscrupulous operators. If they go unchecked they give the industry a bad name and can have an adverse effect on a player's well-being.
References
1. Online Gambling Licenses 1-Kristijan Kocev

2. Casinolistings– https://www.casinolistings.com/forum/gambling/online-casinos/20608/keep-away-from-titan-casino

3. Cassaon-casino– https://www.cassaon-casino.com/interviews/dr-robert-williams/

[addtoany]