Casino Affiliates:5 Proven Methods To Make Your Site Interactive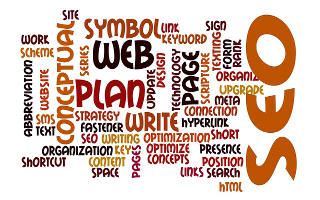 When it comes to SEO (search engine optimization) it all boils down to interactivity. Despite the huge promises most SEO companies make their clients, there's no magic button you can switch on that will propel your site to the top of Google.
The Internet is here to stay. There's no quick-fix, get rich-quick-scheme involved whatsoever. Some SEO experts even describe it as a "warzone".
The only way you're going to get your site to hit the high notes in the serps is through research, hard work and trial and error. To beat Google is not to beat it at all, instead rather appreciate it for what it is and try to understand how it works. It goes without saying that a website needs traffic. Even if you have the most visually appealing portal casino you still need internet gamblers to find it amongst an ocean of sites.
Traffic from search engines is still the cheapest and most efficient way, however, it's also the hardest to obtain. This is mainly because the competition is relentless. If you want to build a high-performing website in a very competitive niche like online gambling you must build one that your users will find compelling. If your users love you first then Google will love you too.
Experts agree that the number one search result receives approximately 36% of searchers that click through, the number two spot gets 12.5%, the third 9.5%,  the fourth 7.9% and so on.  At this stage Google is still the top-dog and accounts for 85% of all searches. Only the top ten results receive a significant number of click-throughs. In this article I'm going to discuss the five proven methods how to make your website more interactive for your visitors.
How To Make Your Portal Casino Sticky?
1. Comments
At the end of each article allow your players to leave a comment. If you've written a casino or game review invite them to share their thoughts or playing experience with you. Ask them what they liked or disliked about the online casino. Is the play-through requirements attached to the deposit bonus in line with that of industry standards or is it steep? How would they describe the bonus rounds in the NetEnt games or is customer support below par? These are just some of the questions you can ask your players.
The mistake many webmasters still make is that they turn off the comments section on their blogs because of the huge amounts of spam they receive. This won't be the case if you use a good spam blocker like Akismet or Growmap Anti Spambot Plugin (GASP). These plugins eliminate up to 99% of spam. Why comments? They allow the visitors to your site to interact with you. If they ask you a question not only does it pave the way with your target audience but it helps to build trust and authority. By answering visitor questions it brings them back to your site.
2. Ratings and Review Plugin
When your players leave a comment you can give them the chance to award their own star rating on the casino or game review you've crafted. You can do a quick search in the WordPress directory for one.
3. Polls
Voting is another nice way of allowing your visitors to express their opinion about a specific product on your site. If you do a quick search in Google you'll see that there are many free polling scripts available.
4. Social Media Icons
Once you've written a masterpiece you want eyeballs on it. At the end of each article add social media icons to it so that your users can spread the word on Facebook, G+ or Twitter about it. A nice plugin created by Shane Melaugh is "Social Essentials".
5. Add A Forum
This is easier said than done since it entails a lot of hard work and it's heavily spammed. In more ways than one a forum is a great way where your gamblers can interact with you or with fellow gamblers. They can share their views about a certain slots machine, praise a specific internet casino or affiliate program or even start a fun section. 
Conclusion
Simply put, to get your website to the top of the search engine rankings it's important that it gives Google what it wants. This search engine has only one thing in mind: to improve the reliability of its search results. What does it entail?
Provide the best answer to the user's query.
Give your visitors all the information they want quickly and easily. I guess everything else flows from here.
How your website ranks in Google depends on visitor "stickability". It takes into account how long your visitors stay and how many of your site's pages they read. When people leave your site it increases your bounce rate.

How to determine your website's bounce rate is a topic for another day. The fundamental aspect is the lower your bounce rate the better. If you stick to the 5 tips I've given not only will it lower your site's bounce rate but it will make it more interactive too.

[addtoany]