Which Casino Games Must I Play Online?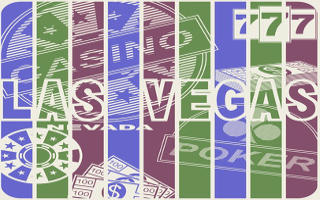 In recent years gambling has literally taken the Internet by storm. Online casinos are now popping up left, right and center just like mushrooms after a thunderstorm.
In this article I'm going to discuss which casino games are the best to play be it in a land-based or online setting. In other words games that offer you more bang for your buck. Hopefully at the end of it you will be able to make an educated guess as to which game offers you the best return on every dollar you've spent.
Slots Machines
Of all the games found in a casino, slots are hands down the most popular but also the least understood. The odds are quantifiable in most other games, meaning that the rules are disclosed and the odds can be determined to a certain extent. Apart from the specified minimums set by law, the average player still hasn't got a cooking clue what he or she is up against when playing slots.
Most online casinos now disclose the payout ratios of the slots machines on their sites and which firm audited its software. Payout percentages differ from slots to slots. However, in brick-and-mortar casinos in Nevada the minimum percentages are set at 75% and 83% in Atlantic City respectively. Problem is, many web casinos still don't display the payout ratios for the games listed on their sites. Personally I feel that the player has the right to know the odds of each game.
Return Percentages
How is the average payout of a slot machine calculated? In all games be it slots, video poker or video keno, the value of the bet is expressed as a return percentage instead of a house edge. You must understand that the house edge plus the expected return always equals 100%. Therefore, if the expected return of a specific slots is 95% then the house edge is 5%.
Reputable jurisdictions like Alderney and Gibraltar compel their licensed operators to disclose the return percentages of their slot games. In land-based casinos the return percentages on slots might be skewered since the stats include games like video poker and video keno. I just want to circle back to internet betting sites. Operators that list the payout ratios of each game enables players to compare one casino's payouts against another. I must point out that in general video poker generally pays more than reel slots. This is why online casinos sometimes report more than a 100% return for this game.
To get the theoretical return for slot games known as "participation slots" because they fall under a revenue-share agreement between the casino and the slots manufacturer. Let's take Net Entertainment for example, this vendor is a leading developer of online casino games. A typical split is 80/20, with 80% going to the operator and 20% to NetEnt. Most slots machines offer a return of 92% to 98% to the player. A popular participation slots machine that's built around a well-known movie is Microgaming's progressive slots, The Dark Night Rises.
How Does a Physical Slots Machine Work?
Inge S. Telnaes is the father of the modern slots machine. He patented the concept that governs the way a slots machine works. His concept works as follow: Each stop on a reel is weighted theoretically. The weights are directly proportional to the probability that the reel will stop on a specific symbol. To give you an example, the jackpot symbol has a weight of 1 while the blanks below and above have weights of 5 each. Every time the reels stop on a jackpot symbol, they will stop one position away 10 times on average.
To determine where the reels will stop slot machines use a random number generator (RNG). The machines are drawing thousands of random numbers per second. The moment the player hits the button to spin the reels a random number for each reel is selected. Once the random number is selected, they are mapped on a 'virtual reel' to corresponding stops on the actual reels according to each stop's weight. The moment the player hits the spin button the outcome is already determined.
What Are Near Misses?
If a slots machine is programmed to return 95%, a high frequency of near misses may give players a false impression that the odds were better than that. This is why five-reel, multi-line and video slots don't use weighted reels. Instead each stop is weighted equally. The reason why the reels on video slots are not limited like physical reels is because they have unlimited stops.
Video Poker
Video poker is one of the casino games that offers the best return to the player since it requires some form of skill.  As mentioned previously, the odds of electronic games such as slots and video poker are measured by the return percentage. Most return percentages are less than 100%, this is how the casinos make their money. But in some video poker games the return to the player can be over 100% which means that a skilled player has the edge.  
The most important decision when playing video poker is which game to play. Irrespective of your skill level the paytable is critical to your expected return. Contrary to popular myth, the cards in video poker games are randomly dealt, if compared to that of a live game. This why it's important to first check the type of software the online casino uses before you sign up. There are many third-rate vendors that provide machines for small markets and foreign countries (Costa Rica) that lack proper regulation.
Betting Strategy
Unlike my advice in slots machines, when playing video poker always bet the maximum amount of coins, due to the strong incentive on the royal flush payoff. If you play by betting less than maximum coins it reduces your return by 1.4%. If betting maximum coins is too much for you, drop to a lower denomination-just make sure that the paytable is the same or better. I've written an article on how to play video poker online I suggest you go through it for some extra tips.
Deuces Wild Strategy
Deuces Wild is a popular video poker game. In this game you never throw away a deuce, it's designed to be played against the full paytable returning 100% with optimal strategy. The bad news is that optimal strategy in video poker is quite complicated. The good news is that simplified strategies are available that are nearly as powerful and losses to inaccuracy cost of 0.1% or less.
If you enjoy playing slots, I recommend that you rather play video poker. Although it requires more of an effort the rewards more than makes up for this. It's not difficult to get a return of 99%, excluding cashback and comps. With a bit more work, video poker is one of the few casino games where returns of over 100% are possible.
Progressive Video Poker
Most online casinos offer progressive video poker games. Instead of a fixed win for a royal flush it offers a progressive jackpot. Compared to the fixed-table games the lower hands pay less but royal flushes pay out more. Most experts reckon that progressives are best left to the pros who know when they have gotten high enough to warrant playing.
When you play multi-hand video poker be careful since the paytables are not as good on multi-play games especially when playing 50 play or 100 play games.
Conclusion
When it comes to playing slots online there isn't much to say about a game where you simply push a button. But, choosing the right machines to play is important. Most reputable operators list the payout tables for their slots, have a look at the slot machines that have the highest payout ratios. Preferably those that offer a return of 97%.

Many gambling writers advise players to always bet the maximum amount of coins when playing progressive slots. They argue that jackpots usually pay more per coin based on a max-coin bet. This advice couldn't be further away from the truth. It's better to play a lower coin denomination or one coin on a higher denomination, as a player I prefer the latter option. The return rate for higher-denomination machines usually outweighs the max-coin incentive. If you normally play max coins on a 25 cent machine, rather play one coin on a 50 cent or $1 machines.

Obviously there are other games that offer a better return. I've simply discussed the games I enjoy playing since I made a substantial amount of cash playing them. If you found the article interesting I'd appreciate your thoughts and social shares.

[addtoany]