You Be The Judge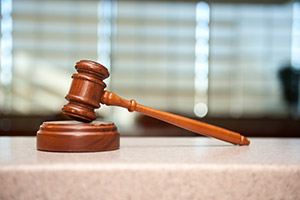 Recently I got an email from an affiliate manager at EU Casino asking us to promote his outfit.
Before I sign up with any new program I do the customary search on it first just to see if there's any "dirt" on it. Suffice it to say the program has a less than stellar reputation and this is the page that came up: http://thepogg.com/skillonnet-software-non-randomnot-fair/
More on ThePogg.com
I'd like to give you a brief overview about this site and what it stands for. For those of you who don't know "ThePogg" he's considered an authority when it comes to online casinos and the software they use. He champions the cause of players and affiliates alike. Aside from quality casino and game reviews it also handles player complaints. 
Right let's get on with it. In my reply to EU Casino I notified him that I'm not interested in signing up with the program due to EU Casinos' unscrupulous behaviour in the past. I also copied the ThePogg in in my reply to him. This is what he (EU Casino Affiliate Manager) had to say:
''Otto,
I am amazed that you bring up something that was posted I think 5 years ago. I remember at the time the findings from the Pogg came as a surprise to us.
On the one hand we have clearly a reputable voice on maths and casinos and on the other hand we have our software which we knew is not rigged. We tried to get hold of user, session ID from the Pogg to check the game data ourselves, however they weren't known.
We tried the same test ourselves and got standard results. The Pogg also did it again and got standard results. He then suggested that we reconfigured our game code which we totally refute.
Our gaming system in its entirety has been scrutinized and certified (for fairness and security) by 3 different testing houses and this is an ongoing certification, not one off. So as I said this was a real surprise to us.
And whats even more surprising is that we have never had another complaint about this for 5 years and even the guys making the allegations have never come forward to test us again. Yet they write on the review UPDATED June 2014
You can see a copy of our RNG certificate here. (slotsmagic.com/images/RNG_Certificate_SkillOnNet_040313.pdf). We are licensed in Malta, Denmark and Schleswig-Holstein and soon to get our UK License, and we will be applying for several more .
EGO is a big affiliate platform working with hundreds of happy affiliate partners a day with many of them Super affiliates and we pay in excess of one million euro in commissions.each month. SkillOnNet is a well known and respected producer of casino games and powers many online casinos who in turn deal with many thousands of players a day. They also deal with some of the biggest content suppliers in the World taking games from WMS, Amaya, Aristocrat, Nexgen and soon to be NetEnt
We are not in the business of cheating anyone.
Regards,
[EU CASINO AFFILIATE MANAGER]
Affiliate Manager
EGO – EUcasino – RedKings – BGroom – SlotsMagic"
ThePogg's Reply to EU Casino's Email
"Hi [EU CASINO AFFILIATE MANAGER],

I'd start off quickly saying that time frame makes zero difference. Whether you were caught 5 years ago, 10 years ago or 50 years ago, your company were caught being dishonest. Once you've crossed that line it's done. Much like a crime you get caught for 20 years after the offence, you'll still face the punishment for it. It may also be useful to know that it was 2011 that came out – only 3 years ago.

Regarding session logs – your management never asked for them. They could have been provided at that time, but your management decided to do their own testing and instead came back with results that mathematically could only have been the results of two things; 1) fabrication or 2) a rapid fix put in place to pretend the previous results did not happen. Having re-tested immediately, the game delivered perfectly normal results on Monday morning.

The fact that the previous results had occurred – which was mathematically impossible in a fair game – and had occurred on at least 3 occasions (not that it needed to happen more than once) demonstrated indisputably that the game had been changed over the course of the weekend.  At that point it became clear that the SoN management team were engaged in a lie – whether that was to cover a genuine software error or a blatant rig was irrelevant. Clear dishonesty had occurred and I terminated the conversation. 

Regarding RNG certification – it's a nice piece of paper to have and it is essential to have a fair RNG to have fair games. It does not however preclude the software developer using the results of a fair RNG in an unfair fashion. I've dealt with this in a similar case related to unfair games which I'll quote below;

 If you wish to contest my results I'm happy for you to do so, but do it publicly where the other individuals that originally uncovered the issue – I only re-tested to verify the results of already credible mathematicians and webmasters which had been posted on CasinoMeister years earlier (this means that the game had been functioning in this manner for at least 2 years before I published anything) – get the opportunity to offer their responses as well. I can accept when a software malfunctions but the way that the fall out was managed demonstrated dishonesty. That I cannot accept.

Webmaster at ThePOGG.com

ThePOGG followed up this response with a second email;

Hello again [EU CASINO AFFILIATE MANAGER],

"I've just been for my morning swim which has given me some time to consider this issue and would like to offer a further response and a possible opportunity for SoN to demonstrate their integrity. I'm a believer in restorative justice and feel that where possible a positive outcome should be looked for.

While I cannot reconcile myself in any way with the claim that this game was never changed – the numbers simply don't support this conclusion, numbers are a far more reliable measure than people especially within the gambling industry and if the game was never changed it's still functioning in an unfair manner which would be even more substantial – I could accept that the other SoN games (and the current version of the double feature) do function fairly. To do so would require reasonable evidence would have to be provided.

As detailed in my previous email, RNG testing is only part of the make up of a fair game. Your RNG testing certificates adequately demonstrate that the RNG in use performs to the required standards. The other part of proving fairness is data sampling of game results. I'm am neither qualified enough nor independent enough to provide this service. Of the certification centres I'm aware of, only one deals with this side of the testing process and that is Certified Fair Gambling (http://certifiedfairgambling.com/).

CFG has had 3 different owners over the years, all of them gaming Maths specialists. Part of the requirements to hold their seal is that a random selection of games is chosen each month and the results from the month are subjected to statistical analysis to ensure they fall within mathematically expected ranges. This is an ongoing process.

If SoN were willing to take up the CFG seal, after 3 months of holding the seal – and for as long as they maintain this seal – I would be prepared to state publicly that I believe the games that are currently operating to be fair.

If this is an option your management is willing to consider I would be happy to put you in contact with CFG's owner. While I don't know him as well as the previous 2 owners I have exchanged a few emails with him at the start of the year, so would be willing to make introductions.

Feel free to get in touch if this is something you'd consider pursuing."

To date, EU casino/SkillOnNet have not taken up this offer.

[addtoany]