Internet Gambling And America 2012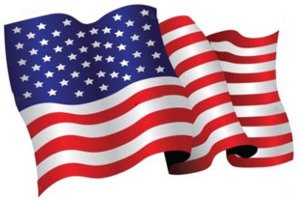 Cassaon-casino predicts that 2012 might just be a bumper year for internet gambling regulation in the United States.
Research indicates that regulated internet gambling will bolster state coffers and create additional jobs. It might also impact negatively on young people and adults because of the gambling addiction factor.
Why Online Gambling Must Be Regulated In America
The Justice Department recently changed its outlook on the 1961 Wire Act, the DoJ stipulates that it applies to sports betting but not to internet gambling. This comes after years of persecuting internet casinos like the billion dollar internet poker site Full Tilt Poker.

Chairman of U.S. Digital Gaming, Rick Bronson said the DoJ's change of heart will give U.S states the go-ahead to legally operate internet gambling starting with poker as well as selling lottery tickets via the Internet. Bronson also said that poker could generate as much as $12 billion a year in revenue for states and that the lotteries — already generates $60 billion to $70 billion will grow from strength to strength.

According to the latest research done by Morgan Stanley in 2010, analysts reckon Internet gambling could generate as much as $5 billion per annum.

Expert on gambling law I. Nelson Rose, Whittier Law School professor, said that the Justice Department move is a "major Christmas present for the Internet gambling community."

"We are about to see this explosion of Internet gambling sweep across the nation," he said. "All we're seeing is every single state proposing more and more legal gambling. … Gambling is seen as a painless tax, involuntary tax so it is an easy way to raise revenue without raising real taxes."

As it is Washington D.C and Nevada are eager to legalize internet gambling, focusing more on poker. Kentucky Governor Steve Beshear aims to push internet gambling reform in his state. And in Illinois, experts believe that online tickets will boost the sale of lottery tickets.

"It's money and [states] can't raise taxes anymore and they can't cut services anymore so they need a way to raise money and gambling seems to pay more tax," Rose said.

Bronson of US Digital Gaming predicts that the tax generated from internet gambling for the various U.S states would be in the vicinity of 25 percent. He said internet gaming will bring more visitors to casinos. By all means this news bodes well for Florida, where lawmakers are on the verge of giving the green light to three casino resorts to the southern part of the state. In New York, the governor aims to legalize internet gambling too.

Pertaining to internet gambling, Rose said states must adhere to strict regulations in order to prevent gamblers from becoming addicts and to curb underage gambling.

Keith Whyte, the executive director of the National Council on Problem Gambling, said that according to the latest research there are a half a million youth ages 12-17 which have gambling related problems. He said as it is minors are gambling online already and that the industry is doing a poor job since it is not clamping down minors wagering at internet casinos.

"To a certain extent, we are concerned that when these existing industries expand [under the new Justice Department rule] they're going to do the same shoddy job of enforcing that they are already doing," Whyte said.

He advised states to conduct proper research first to ascertain the rate of gambling addiction amongst youths and gambling adults.

"States are looking to maximize revenue from gambling, but they also need to minimize the cost to society," Whyte concluded.

[addtoany]